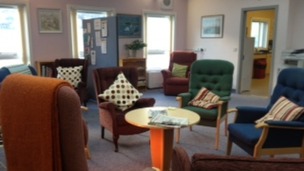 Concerns for future of Borders only disability centre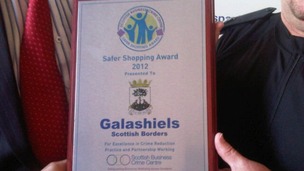 The town of Galashiels in the Scottish Borders has been given the first ever Safer Town Centre Award in Scotland.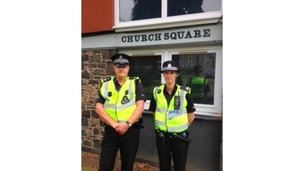 Crime has nearly halved in an area of Galashiels since the start of a community programme 2 years ago.
Live updates
Ability Centre needs new members
Scottish Borders Council hope that a decision to redesign the Ability Centre will encourage more members.
The service is now open to anyone with a physical disability.
It comes after a campaign by service users, to include those with disabilities that require specialist staff and transport.
The Social Work Department initially proposed a redesign of the Ability Centre as the existing service was not being fully utilised and it was agreed that support for people with physical disabilites should be more widely available across the Borders. A report went to the Social work and Housing Committee in January, however, prior to reaching a decision members of the Committee were keen to visit the centre and meet with users to hear their views.
Since January there have been numerous meetings and officers have listened and taken on board the concerns raised by people using the centre and the management committee. I am delighted that a compromise proposal has been agreed which will continue to provide a day service at the centre for two days a week for people in the central Borders area, a social centre one day a week yet also enables us to extend an outreach service across the Borders three days a week.
– Elaine Torrance, Head of Social Care and Health, Scottish Borders Council
Ability Centre needs new members
Management and service users of the only centre for people with a physical disability in the Borders say they need more members to safeguard it for the future.
Scottish Borders Council had planned to turn the Ability Centre in Galashiels into a social centre.
Those with certain physical disabilities would have received home visits instead.
Service users successfully campaigned for a compromise, which means the service will now open to all users for 2 days a week, and will run as a social centre once a week, with regular home visits.
But they say they need more members in order for it to remain a success.
The new arrangements will be reviewed in 18 months.
Advertisement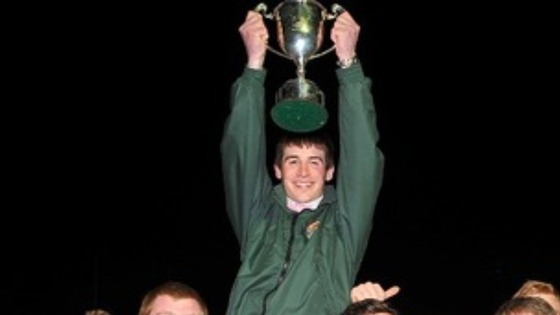 Grand National winning jockey Ryan Mania is preparing to make racing history, less than two weeks after his fall at Hexham.
The 23-year-old from Galashiels is hoping to ride Auroras Encore to victory at the Scottish Grand National.
If the pair manage the Aintree/Ayr double, they will be the first pair to do so since the legendary Red Rum and Brian Fletcher in 1974.
Crowds gathered in Galashiels last night to welcome home the Grand National winner Ryan Mania, after he spent two nights in hospital.
Many were there to thank him not only for putting the town on the map, but also for securing their winnings.
Jenny Longden reports on a night to remember for the Galashiels jockey:
A homecoming parade is taking place in the home town of Grand National winner Ryan Mania this evening.
Residents in Galashiels, in the Scottish Borders, are being given the chance to welcome home the 23-year-old champion jockey.
Mr Mania, who became the first Scottish jockey to win the National since 1896, is expected to be released from hospital today after sustaining injuries from a fall at Hexham on Sunday (7th April).
Exclusive Ryan Mania interview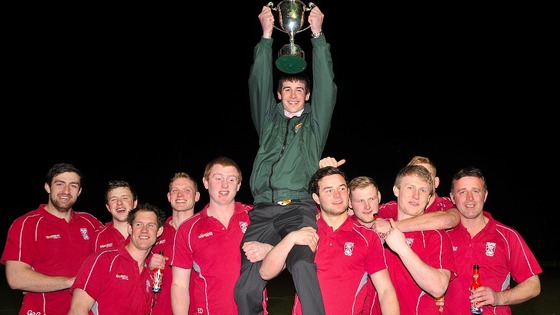 Grand National winner Ryan Mania returned to his local rugby club in the Scottish Borders last night.
The 24-year-old, who was celebrating his Aintree victory, was pictured holding the trophy and being lifted up by players in Galashiels.
Advertisement
Exclusive Ryan Mania interview
Scottish Borders jockey Ryan Mania has hailed Auroras Encore after the pair won this year's Grand National at Aintree on Saturday.
The Yorkshire-based runner and his 24-year-old rider, from Galashiels, were ranked 80-1 outsiders before the race but fended off competition from 'Cappa Bleu' and 'Tea for Three' to win the race at the first attempt.
Speaking today, Mania said: "The whole way through the race I couldn't believe how well he was jumping and travelling, and when we came to the Melling Road I couldn't believe we were still there.
"At that point I thought we were going to be placed, I thought this is just tremendous. But to go on and win is just mad!"
Exclusive Ryan Mania interview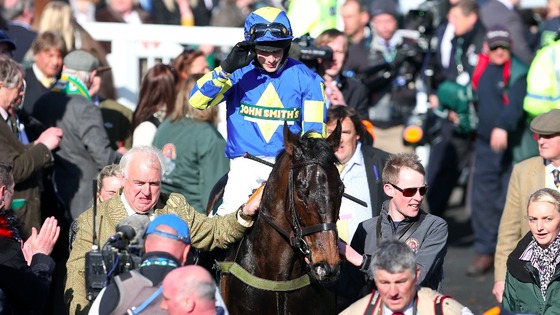 A jockey from the Scottish Borders has won this year's Grand National at Aintree.
Ryan Mania from Galashiels romped to victory on 80-1 outsider Auroras Encore. The 24-year-old fended off competition from 'Cappa Bleu' and 'Tea for Three' to win the race in his first attempt.
Borders man rescued from house fire
The 58-year-old was taken from the property in Balmoral Avenue after the kitchen
caught alight in the early hours of Saturday 30th March.
He was treated at the scene for the effects of smoke inhalation.
Police say the death of a 21-year-old man, whose body was found in Galashiels, is not being treated as suspicious.
The discovery was made shortly after 3pm on Wednesday (13th March), at his home in Torwoodlee Road.
A spokesman for Lothian and Borders Police said that door to door enquiries were carried out, but confirmed that the death is not being treated as suspicious.
Load more updates
Back to top