Wildlife park in 'emergency' state after snowfall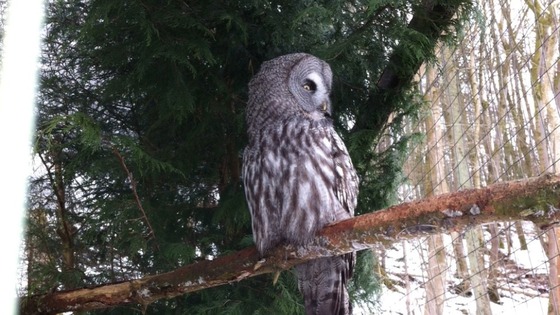 Birds and animals at the Galloway wildlife park are at risk, after many of their enclosures collapsed under the weight of the snow.
The great grey owl enclosure was damaged, which means the bird now has to be moved, causing stress.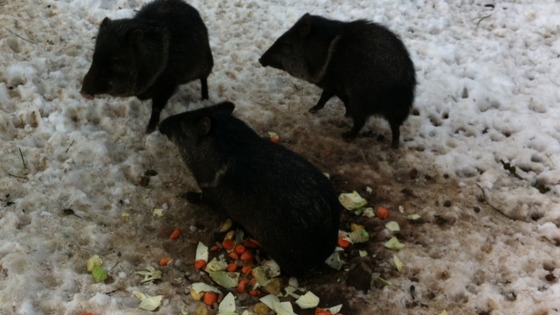 The collared peccary are native to central and South America, and are struggling to adapt to the harsh conditions.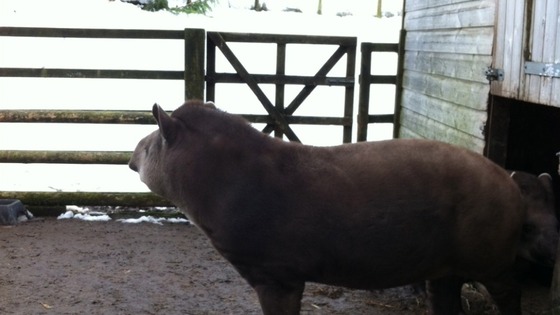 This tapir, which is native to South America, has been confined to it's enclosure because of snow and ice.