A young golfer from Cumbria has been selected to join England's Elite Squad fast tracking the sports stars of the future.
Adam Chapman from Windermere has been earmarked as one of the best young prospects and is already targetting a professional career in the game.
Ryan Dollard went to meet him.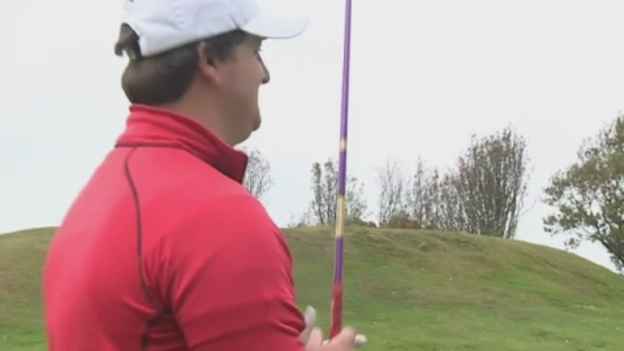 For the past four years Adam has been working seriously with Windermere senior golf professional Simon Edwards.
A man who has seen it all in golf, competing at the Open Championship against the likes of Tiger Woods and Rory McIlroy and he has no doubts that Adam has what it takes to be special.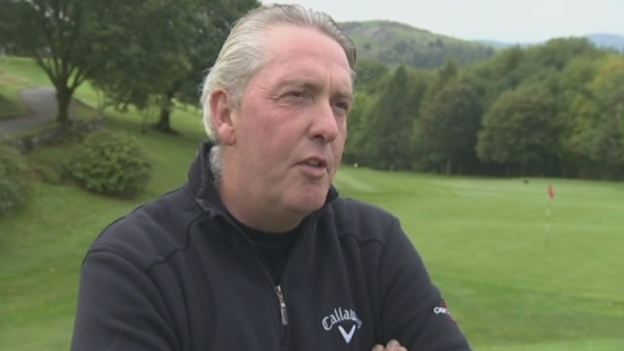 Advertisement
A golfer from the Lake District has been selected for the England Elite Squad at just 19.
Windermere's Adam Chapman is a reining amateur champion in both the North and South of England and is being tipped by his coaches to go all the way to the top of his sport.
A 22-year-old golfer from Dumfries and Galloway has been chosen to represent Scotland at the Home Internationals in Wales.
Jordana Graham, from Southerness, will make her first Scotland cap as part of the ladies team when the competition begins tomorrow.
Lori Carnochan has been along to meet her.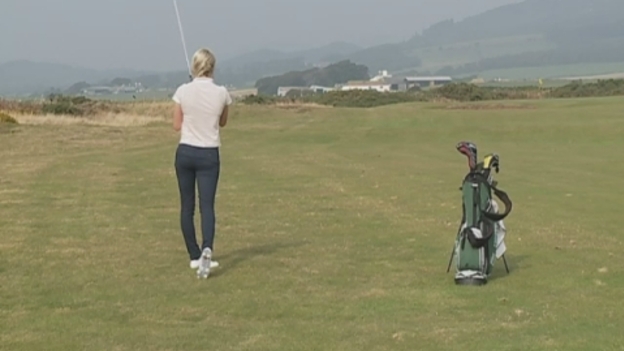 For any keen golfer the dream is to hit that special 'hole-in-one'. Despite their best efforts though, some can spend years on the course and never achieve it.
But for one man from Dumfries, he's managed an incredible 12 hole-in-ones...on the same hole. AND he's 81-years-old.
Lori Carnochan went to meet him:
Hundreds of golfers are competing in the west Cumbria for the prestigious English Amateur Championship.
The event is being staged at Silloth Golf Club, with some playing at Seascale.
Advertisement
Hundreds of amateur golfers tee'd off at Silloth-on-Solway golf club for the second day of the English Amateur Championship.
Hundreds of amateur golfers tee'd off at Silloth-on-Solway golf club for the second day of the English Amateur Championship. In total 288 amateurs will play two matches in the hope of scoring enough points to place them in the top 64 which will secure them a place in Saturday's final.
To ensure all players have participated in two matches before the final some of the rounds are being played in Seascale but the final will be played in Silloth. There are 24 Cumbrians involved who are hoping to lift the trophy which has previously been won by Sir Nick Faldo and Paul Casey.
Seb Crookall-Nixon, 18, from Cockermouth is one of those hoping to use the home advantage to clinch the title. Seb was involved in a car accident earlier in the year. Following a break to recover the teenager's focus is on a professional golfing career.
Being awarded this event is a huge honour for the club and for Cumbria and it's hoped it will raise the profile of the county's courses. Previous winners of the competition include Sir Nick Faldo and Paul Casey. The opening two rounds will be split between Silloth's Links course, and Seascale
Load more updates