Live updates
Star of Caledonia approved
Star of Caledonia could be built "by end of 2014"
Star of Caledonia approved
Star of Caledonia - images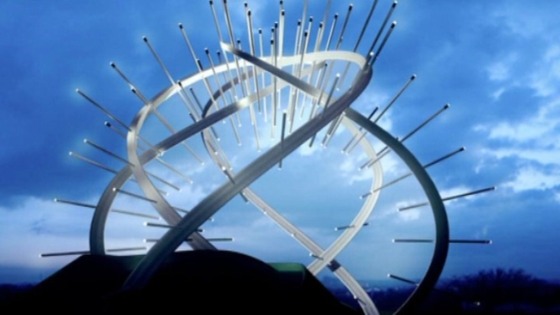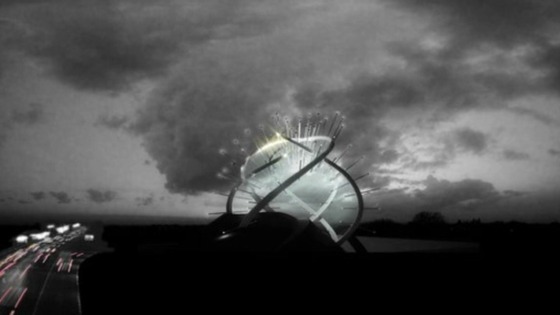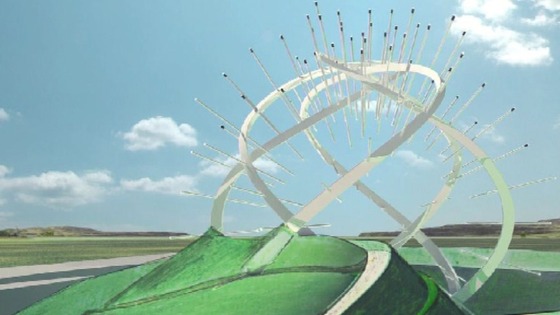 Advertisement
Star of Caledonia approved
Star of Caledonia given go-ahead
A multi-million pounds sculpture has been given the go-ahead by planners this afternoon.
The 'Star of Caledonia', which will mark the Scottish/English border at Gretna, could be completed by the end of next year.
Those behind the project now have to source £3.8 million of the total cost of £4.8 million before it can progress to the next stage of construction.
"I am delighted that the planners at Dumfries and Galloway Council share in our vision.

"This project will nto only boost the profile of the local area, but is something of international significance."
– Alasdair Houston, Chairman, Gretna Green Group
Star of Caledonia approved
'Star of Caledonia' set to be approved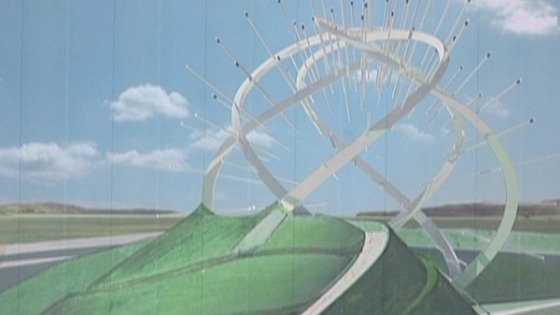 Councillors are expected to approve plans for the 'Star of Caledonia' in Gretna.
The landmark will be southern Scotland's answer to the Angel of the North.
Designers behind the scheme are responsible for creating works such as 'Nothumberlandia' and the controversial 'Orbit' at the London Olympics.
If plans are given the go-ahead, project organisers will be in a position to source funding for the £4.8 million landmark.
'Horsing' around in the snow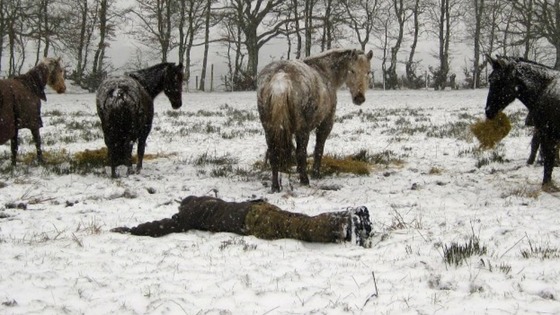 "Zombies" in Gretna for new film
by Samantha Parker
Zombies have been spotted in Gretna. They are extras in the film 'Bad Blood Zombies' being filmed at Anvil Hall by upcoming movie maker Sam Hanson.
He will be filming in the town until Sunday and hopes to premier the finished article in Gretna next year.
Advertisement
Shops on course for bumper year
Retailers bag new sales record
Retailers are gearing up for one of their busiest weekends of the year, as shoppers rush to buy some last minute Christmas gifts.
Despite another difficult financial year for businesses across the country, some retailers form our region have been performing well.
Gretna Gateway Outlet Village have recorded their highest weekly sales totals since they opened in 1999, and are on target to reach just under two million visitors.
Flood Alert: Gretna to Silloth
A flood alert has been issued at Port Carlisle, due to the high tide at 11.45am.
Low lying land and roads along the Gretna to Silloth coastline may be affected by flooding, before and after high tide.
Record weddings at Gretna Green
12.12.12. weddings galore: Full report
Today is the 12th day of the 12th month of 2 thousand and 12.
Some have predicted it would be the end of the world. But others see twelve twelve twelve as a good day to get married.
However, at Gretna Green, it's been the busiest day of the year.
Matthew Taylor reports:
Record weddings at Gretna Green
Wedding pictures from Gretna Green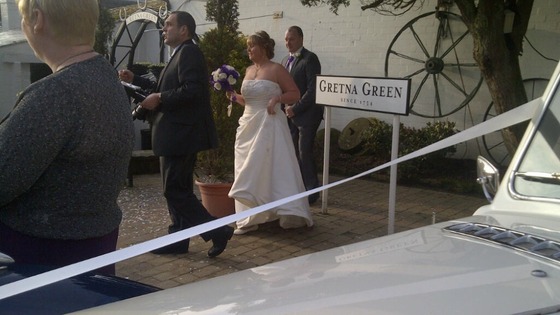 There are many weddings being held at Gretna Green's Famous Blacksmiths Shop today, to celebrate the special date of 12.12.12.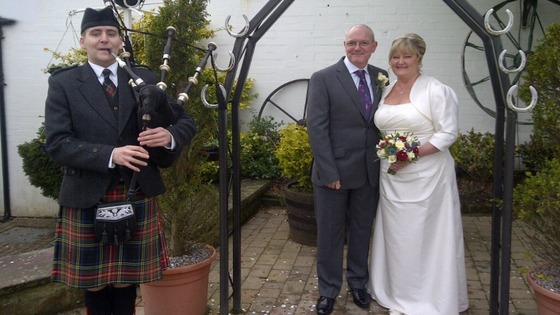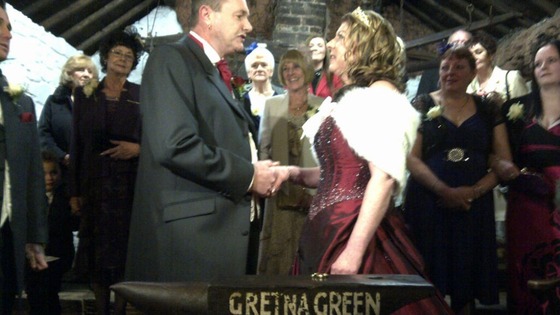 Load more updates
Back to top