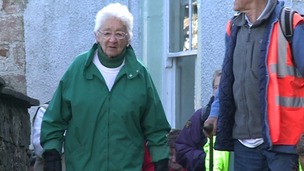 Doris Hancock completes Hadrian's Wall Walk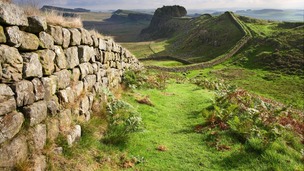 Hadrian's Wall is developing a partnership with The Great Wall, both beauty spots will feature in a photography exhibition in London.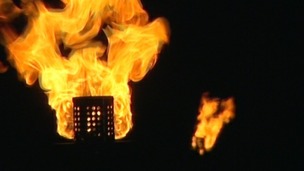 Sixty beacons were ignited along Hadrian's Wall last night to mark the Queen's Diamond Jubilee.
Live updates
Hadrian's Ultra Challenge
At around 4 am this morning DC Adam Scott and Sgt Ian Wilkinson set off from Bowness in Cumbria headed for Tynemouth on the famous coast to coast route.
They'll tackle the first and last stages on bicycles in between they will take on 53 miles of relentless running- all to be completed before the sun comes up on Sunday. It's all to raise thousands of pounds for the Over the Wall children's charity:
When we heard about Over the Wall and the fantastic work the charity does for seriously ill children in the north east, we wanted to do something a little bit challenging and special to help raise money and awareness for the charity.

The children we're doing this for have to face far greater challenges than this every day of their lives so I'm sure we can put up with a little pain and discomfort to bring them a week of fun and happiness, so we're going to give it our best shot.
– DC Adam Scott, Northumbria Police

Kevin Mathieson, Chief Executive of Over the Wall children's charity added:
The lads are doing a tremendously difficult challenge to enable more seriously ill children in the north east attend a life-changing Over the Wall camp.

I'm sure I speak for all the children and their families who will benefit from their efforts in not only wishing them every success and good luck but also thanking them for thinking of others less fortunate than themselves. It's a wonderfully kind gesture and I hope they complete it safe and well.
– Kevin Mathieson, Over the Wall children's charity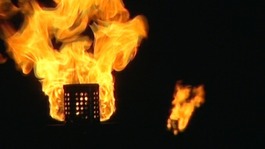 Sixty beacons were ignited along Hadrian's Wall last night to mark the Queen's Diamond Jubilee.
Read the full story
Advertisement
Charity walk in son's memory
A team of police officers has set off on a gruelling 84 mile walk in memory of a colleagues son. 3-year-old Scott Lisle is the only boy in the world to have died from a rare neurological disorder, called Rett Syndrome.
Today, his father and seven of his colleagues set off from Bowness-on-Solway for the Hadrian's Coast to Coast Walk. They hope to arrive at Segendum on Monday. Jenny Longden met up with them and sent this report.
The Hadrian's Wall World Heritage Site has received a £537,185 funding boost to help protect it for future generations.
The money's being provided by the SITA Trust. After detailed surveys in May specialist stone masons will begin the conservation work on a threatened central section of the Wall.
The full project is expected to be completed in August 2013.
This is fantastic news for Hadrian's Wall and we are very grateful to SITA Trust for recognising the importance of this project for the future of the World Heritage Site.
– Linda Tuttiett, chief executive, Hadrian's Wall Heritage
Load more updates
Back to top