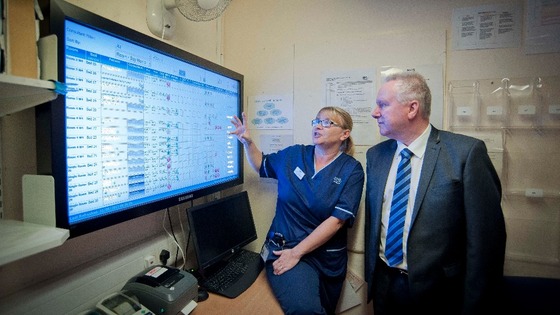 Hospital staff in the Borders have pioneered a new digital system for tracking patients which will be rolled out across Scotland.
A virtual map of the hospital ward is displayed on a large touchscreen and patient details can be accessed by touching icons.
It has been designed to allow staff to act more quickly to treat patients or transfer them when beds become available.
The Scottish Government said the trial in NHS Borders suggested that the digital ward had the potential to reduce patients' average stay in hospital.