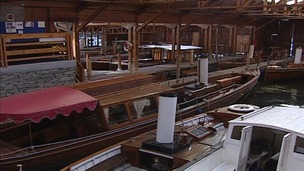 Lake District jobs are safeguarded by £4m of Regional Growth Fund cash. It is expected to safeguard 400 jobs.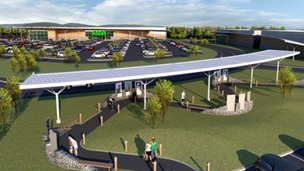 The supermarket giant Asda claim 350 jobs could be created if plans to build a £15m store in Dumfries get the go ahead.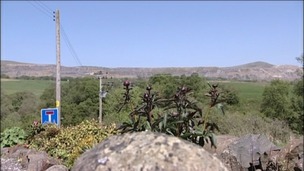 Talks get underway to try to minimise the impact of 60 job losses at an open cast mine in South West Scotland.
Live updates
Borders engineering company saved
Borders MSP "delighted" with company buyout
Ettrick, Roxburgh and Berwickshire MSP John Lamont has expressed his "delight" at the news that Borders Precision Engineering has been saved from administration.
"This is great news for Kelso and all of those who are employed by Borders Precision Engineering. There were serious concerns at the beginning of the year that the company would cease to operate, but this management buyout should guarantee the future of the business for years to come.

"I am delighted that the buyout will result in all of these jobs staying in Kelso, and it is a real show of faith in the skills of the workforce that we have here in the Borders.
"While it is disappointing that some staff have already been laid off over the last few months, I know that those still working for them will be relieved to still be in a job.

"This must have been a worrying time for them and their families and I hope that this will at last give them some financial security."

"Over the years Borders Precision Engineering has become renowned for its high standards of excellence. I am delighted that they have the chance to continue this good work and I hope that they will continue to operate for many years to come."
– John Lamont MSP, Ettrick, Roxburgh and Berwickshire
Borders engineering company saved
Borders engineering firm saved from administration
An engineering firm in the Scottish Borders has been saved from administration after a management buyout.
Borders Precision Engineering has been bought out by twenty local investors who have committed a six-figure sum to keep the company in business, and 80 jobs have now been saved.
The Kelso firm was founded in 1976 and produces medical instruments and parts for the military.
Several employees were laid off when the company entered administration in January.
Advertisement
Local Thomas Cook stores face uncertain future
Holiday firm Thomas Cook announced yesterday (6th March) that they were planning on cutting 2,500 jobs- as part of a restructuring plan.
They are also closing 195 high street stores.
There are currently 13 Thomas Cook stores across our region, and a statement is expected this morning on how many, if any, of these stores will be closing.
There are currently stores in:
Dumfries
Annan
Carlisle
Workington
Whitehaven
Stranraer
Galashiels
Penrith
Kendal
New bike lift for the Borders
Chairlift will create 100 jobs
Planning permission has been given for a mountain bike chairlift in Innerleithen in the Scottish Borders.
The project will cost around £5 million to complete and will also include a visitor centre and a toboggan run.
It's claimed it will create around 100 jobs.
Scottish Borders Council granted approval for the scheme during a meeting, but the developers will have to look at moving the entrance to the site because bats roost at the current proposed site.
"This is obviously great news for the project, Innerleithen & we believe the Scottish Borders. With planning approval, we have something tangible to progress discussions with potential funders."
– Ian Campbell from developers AIMUp
500 new jobs for Sellafield
News on the creation of 500 jobs was well received by the leader of Copeland Council Elaine Woodburn and Tom Foster from Nuclear Management Partners:
500 new jobs for Sellafield
Energy Minister announces jobs boost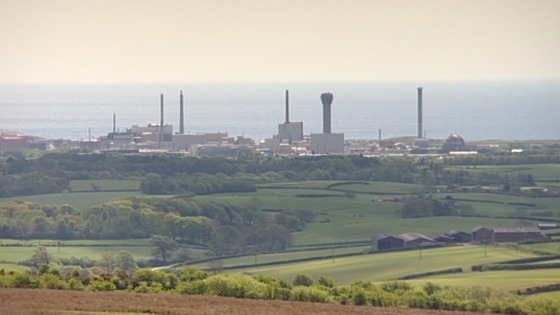 Energy Minister John Hayes MP has announced that 500 new jobs will be created at the Sellafield nuclear site in west Cumbria.
Mr Hayes made the announcement during his speech to the Nuclear Industry Association's annual Energy Choices conference, in London.
The job vacancies are likely to be filled locally, and cover a wide range of disciplines including operations and specialist safety and technical positions.
Advertisement
Sykes expansion
New contact centre could create 200 jobs
The Secretary of State for Scotland, Michael Moore, will officially open a new Sykes contact centre in Galashiels, which could create up to 200 new jobs.
He'll be visiting Sykes in Galashiels as part of his Berwickshire, Roxburgh and Selkirk constituency.
Forty staff have already been hired to assist with calls and enquiries on behalf of Argos.
Sykes have been operating from its Netherdale warehouse for over 30 years, providing storage handling and distribution services to the Borders town.
A new contact centre is part of the firm's expansion plans, meaning up to 200 new jobs could be created by 2014.
Sykes received almost 200 applications from job seekers when the initial 40 vacancies were advertised.
"Usually the ration between applications to jobs is about four to one but this time it was much more.

"The applications far outweighed the number of positions we had available.

"That is a good thing from our point of view because we have all these names on file so when we are look to start increasing the contact centre element we will have a lot of people to contact."
– Douglas Watt, Co-manager of Sykes' Galashiels branch
Cuts: two years on
Council job losses in detail
More than 1000 jobs have been lost at councils in Cumbria and southern Scotland in the two years since the government outlined the savings that needed to be made from council budgets.
The figures include voluntary and compulsory redundancies in the financial years 2011/12 and 2012/13.
Cumbria County Council: 700 (all voluntary)
Dumfries and Galloway Council: 220
Scottish Borders Council: 207
Carlisle City Council: 72
Allerdale Borough Council: 13
Eden District Council: 13
Cuts: two years on
More than 1000 council job losses in two years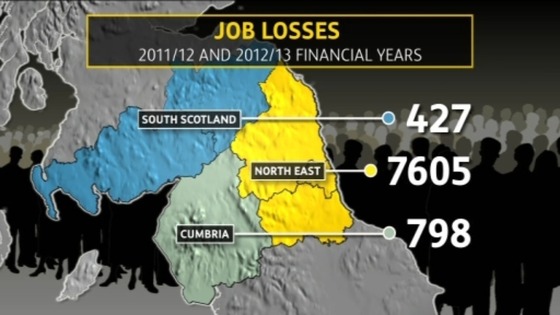 The number of job losses from councils in Southern Scotland and Cumbria has reached more than 1000 in the first two years since the coalition announced its programme of public spending cuts - with nearly 8000 more in the North East.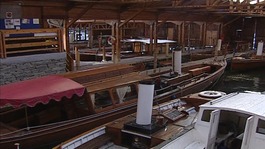 Lake District jobs are safeguarded by £4m of Regional Growth Fund cash. It is expected to safeguard 400 jobs.
Read the full story
Load more updates
Back to top