Live updates
Thatcher funeral: Wednesday 17th April
Carlisle MP pays tribute to Thatcher
Carlisle MP John Stevenson has paid tribute to Baroness Thatcher:
A69 campaign
De-trunking of the A69 campaign relaunch
A public meeting is taking place to relaunch a campaign to de-trunk the A69 road between Brampton and Carlisle.
Local MPs John Stevenson and Rory Stewart will attend the meeting in Warwick Bridge to add their weight to the campaign.
For decades there has been talk of de-trunking the road, which literally splits the communties of Corby Hill and Warwick Bridge.
Advertisement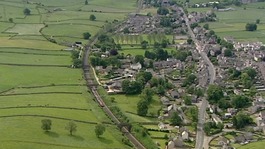 RMT Union representatives will meet Carlisle's MP to seek assurance over jobs and services as FirstGroup are given the West Coast Mainline.
Read the full story
£10k for Carlisle high street
Carlisle's high street has been awarded a grant of £10,000 to help boost its city partnership.
Once up and running the group will be able to share ideas with other town's and citys across the UK to try and keep the high street buoyant in hard economic times.
The money comes from government after the Carlisle City Centre Partner's failed in its bid to secure a £100,000 grant from the Mary Portas scheme earlier this year.
"Our Towns First is a great movement which will provide support to Carlisle's high street as well as a £10,000 grant which will help put elements of Carlisle's plan into action.

"In addition, Carlisle's City Centre Partnership will be supported by the Association of Town Centre Managers, which offers a network of advisors to help to improve high streets such as Carlisle's.

"I welcome this grant which will go towards improving our city centre and the shopping experience which our city offers.'
– John Stevenson MP
NHS reforms petition
Carlisle's Conservative MP is defending controversial plans to reform the NHS.
It comes after a 500 signature petition against the proposals was handed in to John Stevenson's office.
Petition organisers fear services could be privatised if the Government's Health Bill becomes law.
Back to top