A 24-year-old man has died following a car crash in the Scottish Borders.
It happened on the A698 Kelso to Denholm road at 9.20pm Saturday night.
The man died when his Ford Focus car was in collision with a Renault Traffic van near to Knowesouth Steading.
The A698 road was closed for several hours for investigations to take place.
Road Policing Sergeant Andy Gibb said:
Sadly this collision has resulted in a young man losing his life and we would like to ascertain the full circumstances of the collision. Anyone with information that can assist us is asked to contact officers on 101.
– Andy Gibb
A 23-year-old man has been arrested and charged following a serious assault in Kelso.
Police Scotland confirmed a 27-year-old man suffered serious facial injuries as a result of an incident which took place in The Square around 12.30am on Sunday 30th October.
He was taken to Border General Hospital for treatment.
The 23-year-old is due to appear at Jedburgh Sheriff Court on Monday 31st October.
Advertisement
Residents in the Borders are being invited to get involved in planning how publicly owned land and buildings could be better utilised.
Read the full story ›
Kelso-based writer Alasdair Hutton has released a new book focusing on the last 25 years of the Royal Edinburgh Military Tattoo.
Read the full story ›
Organisers of a charity event in Kelso have been left reeling, after one of their wooden horse jumps was set alight by vandals.
Read the full story ›
An MSP says farmers in the Borders continue to be frustrated as many are still waiting for CAP payments, eight months after they were due to receive them.
Support payments to farmers have faced delays in being paid due to problems with the Scottish Government's new IT system for farm payments.
John Lamont says he received this clear message as he spoke to many local residents at the Border Union Show, where he also met with representatives from NFU Scotland, the Federation of Small Businesses and the Scottish Borders Business Forum.
Farmers in the Borders are due over £50 million in funding, which they usually receive in December and this delay is harming their businesses and other local businesses which rely on the agricultural sector.

With applications for next year due to open soon, there is real and justified concern that this problem is just going to get worse."
– John Lamont MSP
Advertisement
One of the biggest event's on the Borders agricultural calendar gets underway today.
The Border Union Show takes place at Springwood Park, Kelso, and continues tomorrow.
There are more than 200 trade stands, with competitions for horses, ponies, cattle and much more.
Eccles Leitholm primary school in Kelso has closed its doors after being left with just five pupils.
Scottish Borders Council has now decided to mothball the building for 12 months before deciding whether to close it for good.
Children have been educated in Eccles for the past 142 years, but pupil numbers have fallen steadily over the last three years.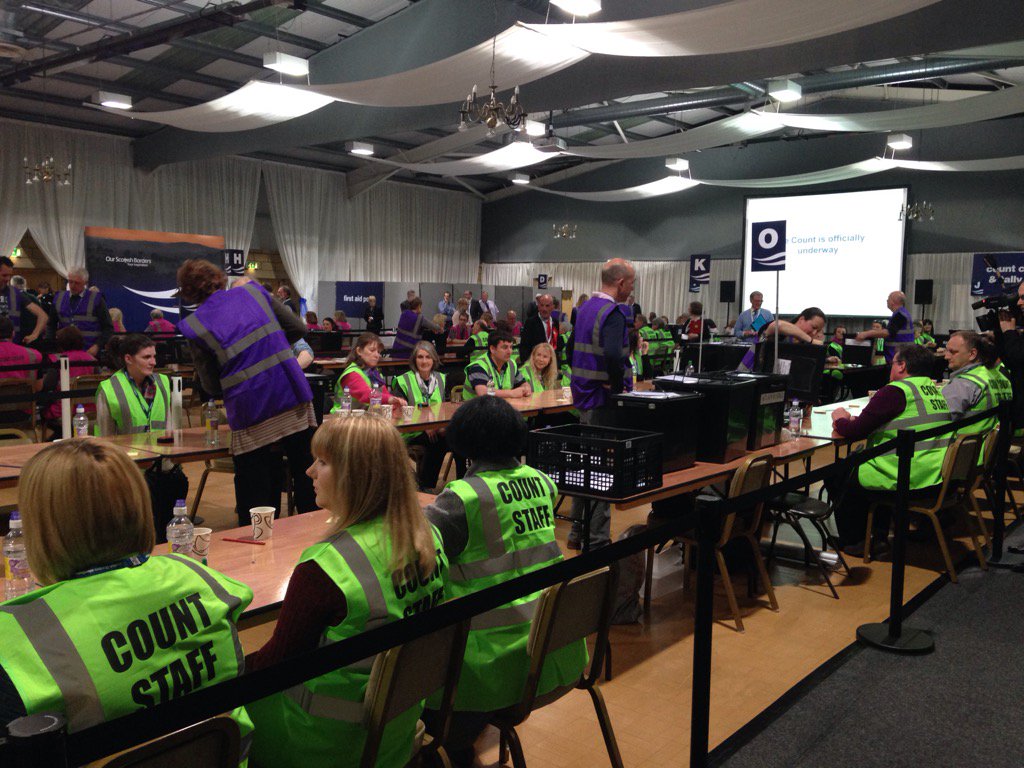 Renovations are being planned to modernise the facilities at the Border's track. The construction could be completed this summer.
Read the full story ›
Load more updates