Eccles Leitholm primary school in Kelso has closed its doors after being left with just five pupils.
Scottish Borders Council has now decided to mothball the building for 12 months before deciding whether to close it for good.
Children have been educated in Eccles for the past 142 years, but pupil numbers have fallen steadily over the last three years.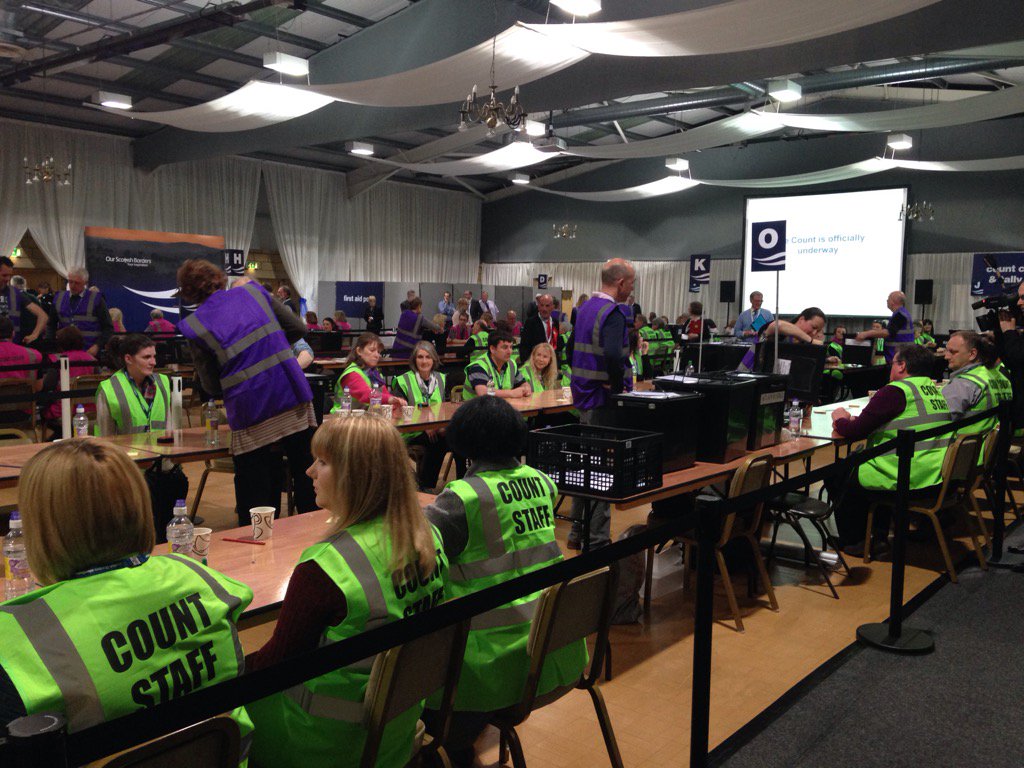 Advertisement
Renovations are being planned to modernise the facilities at the Border's track. The construction could be completed this summer.
Read the full story ›
Kelso Rugby Club has been awarded £100,000 by the Scottish Rugby Union to revamp their facilities.
Read the full story ›
The inpatient ward at Kelso Hospital has re-opened following recent cases of confirmed norovirus at the end of November.
The hospital is urging visitors to pay attention to prevention notices throughout the ward and to comply with medical staff.
Although the Borders General Hospital and our Community Hospitals currently have no ward closures this can change very quickly. In order to safeguard vulnerable patients and enable us to limit the spread of this highly infectious virus, we continue to ask members of the public to carefully consider their visits to the hospital, and that anyone who has experienced diarrhoea and vomiting symptoms in the past 48 hours does not visit the hospital."
– Evelyn Rodger, Director of Nursing, Midwifery and Acute services
The building of a new £21.4 million school in Kelso has been given the go-ahead, and is expected to begin in early 2016.
Kelso High School will be built at Nethershot on Angraflat Road.
The project had stalled because of a European ruling, which affected ten schools and two health centres across the country.
But the Scottish Government now says that has been resolved.
I am pleased that the issues which have held back the new Kelso High School have finally been settled.

It has been a frustrating period for everyone associated with the school including the wider community, and the people of Kelso should be thanked for their patience during this time.

The new school will include grass and synthetic sports pitches and community facilities, which will provide health and educational benefits for not just generations of schoolchildren but the whole town."
– Councillor Sandy Aitchison, Scottish Borders Council
Advertisement
The 23-bed inpatient ward at Kelso Hospital remains closed to new admissions due as patients are confirmed as having norovirus.
The situation is being monitored and managed by NHS Borders Infection Prevention and Control Team.
Last week, Health Protection Scotland announced that there has been an increase in levels of norovirus (sometimes called the winter vomiting bug) across Scotland.
"Norovirus has been confirmed in Kelso Hospital and is circulating around the community. In order to safeguard vulnerable patients and support our efforts to limit the spread of this highly infectious virus, we continue to ask members of the public to carefully consider their visits to community hospitals and the Borders General Hospital. This advice is particularly relevant to anyone who has experienced diahorrea and vomiting symptoms in the past 48 hours."
– Alasdair Pattinson, General Manager for Primary and Community Services
"Norovirus is one of the most common causes of diarrhoea and vomiting illness. It is very infectious and spreads quickly between people. This is why outbreaks happen in hospitals where a number of people are sharing facilities. However it doesn't just occur in hospitals, and can start abruptly and spread quickly through communities. It is vital to protect yourselves and your loved ones from catching this unpleasant virus. Patients, visitors and staff can help minimise the spread by complying with instructions given by staff and paying attention to the signs at the entrances to the hospital and wards."
– Dr Ed James, Consultant Microbiologist
A Scottish Borders town is sending one of its residents on a trip of more than 4,500 miles... in the hope that they can establish twin-town status.
Kelso in Scotland is aiming to forge links with Kelso in Washington state in the Northwest corner of the United States.
It's a city that was planned and founded by a former Scottish Borders immigrant in the 1880s.
Kim Inglis has this report:
Police are growing increasingly concerned for the welfare of a 70-year-old woman from Kelso.
Maureen Tait from Oakfield Court was last seen at around 6am this morning as she walked towards Sainsbury's.
She still hasn't returned home, and concern is growing because she has dementia.
She is 5ft 6ins tall with a slim build and shoulder-length light brown hair, which is greying. She was last seen wearing a blue coat, scarf and blue shoes.
Given Maureen's condition we are eager to establish her whereabouts as soon as possible and ensure she is returned home safely.

Anyone with information that can help us find Maureen is asked to contact police immediately."
– Inspector Bryan Burns, Police Scotland
Two men have been remanded in custody at Selkirk Sheriff Court in connection with an armed robbery in Kelso earlier this month.
It was the second private court appearance for James Irvine, who is 53, and Steven Modeste, 36, following their arrest.
Both men face charges of assault and robbery as well as possession of a prohibited weapon for their involvement in the robbery which took place at the Original Factory Shop on Bowmont Street.
No plea or declaration was made and the pair were fully committed for trial.
There was no motion for bail and the pair were remanded in custody.
During the raid shop assistants including pregnant 31-year-old Jacqui Young were assaulted, before a sum of money was stolen.
Police Scotland are still keen to trace a third suspect.
Load more updates