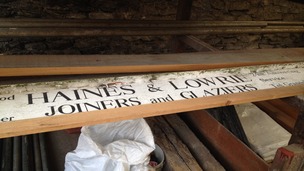 Some interesting facts on the Cumbrian joiners who are downing their tools after more than 50 years in the business.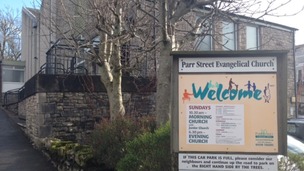 Service of thanksgiving for missing Kendal man Roger Bainbridge.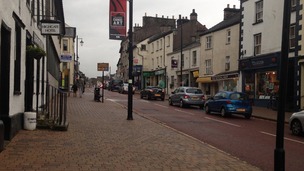 Kendal businesses will find out today if they will have to pay to be part of an initiative which aims to improve the town centre.
Live updates
Cumbria County Council agree £24m cuts
An angry exchange at the County Council budget meeting after Councillor James Airey, leader of the conservative group, has described the budget plans as a comic book, saying it includes:
"Fireman Sam losing his job, Bob the builder having to pay to park his van to buy a pie and Dennis the Menace's Mum and Dad having to pay £1400 a year to send him to college."
There was shouting on both sides, with Councillor Airey questioned about when he was going to come up with his saving plans.
Cumbria County Council agree £24m cuts
Leader of Cumbria County Council Stewart Young outlined the planned budget to the full council in Kendal today.
He spoke of the "difficulties" for Councillors and staff in delivering millions of pounds worth of savings.
He says they have less staff "dealing with an increased demand in services."
But in the midst of the massive savings, Stewart Young is proposing the Council pays staff a "living wage" from April.
Advertisement
Cumbria County Council agree £24m cuts
Councillor Keith Little told the county councils budget meeting repairs to Cumbria's roads caused by recent bad weather could hit £2 million.
Damage caused by last nights storm is still being assessed.
There were cheers in the chamber as he reminded Councillors the Prime Minister David Cameron promised 'money was no object' for repairs and said they're working with the Government to try and secure funding.
Cumbria County Council agree £24m cuts
Different sort of pounds currently on the agenda at meeting after Cumbria was named fattest county in England.
One councillor says the findings should be taken 'with a pinch of salt' after reports the survey was carried out via phone with less than 1000 people.
Councillor Pat Bell who looks after Public Health and Community Services say the Copeland area, which was labelled fattest in the county, already has a range of programmes aimed at encouraging exercise but this issue needs "a range of approaches".
Cumbria County Council agree £24m cuts
Protestors from various unions are attending Cumbria County Council's budget meeting in Kendal. Councillors are due to vote on a raft of cuts in order to save £24 million this year.
The Council has to save nearly £90 million over three years due to cuts in central government funding.
Proposals include operational changes to fire and rescue services and cuts to subsidised bus services.
Kendal residents fury at flooded road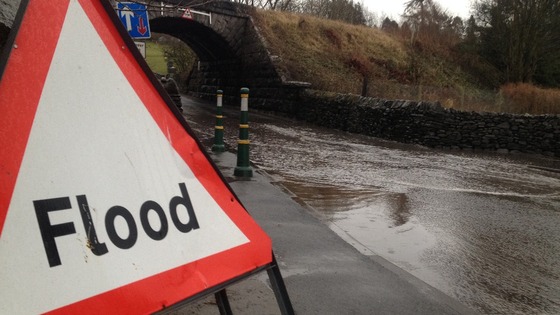 A Kendal man is calling on Cumbria County Council to stop Parkside Road flooding every time it rains.
Cars regularly drive through several inches of water. Chris Hogg, who lives nearby, says walking the dog is more of a sprint as pedestrians try to make it through before cars soak them.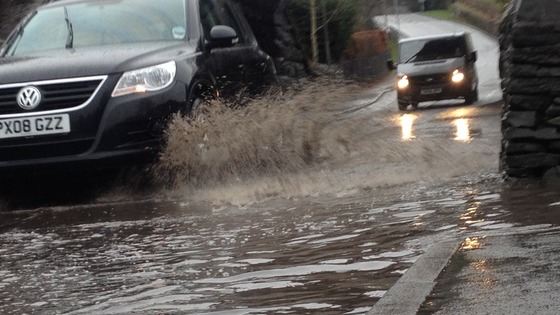 Cumbria County Council says engineers have repeatedly cleared sand from gullies and drains but every time it rains more washes in and they don't know where it's coming from.
Cllr Clare Feeney-Johnson says the council has requested permission from Network Rail, owners of the adjacent land to put in a more appropriate drainage soak away.
However, Network Rail says it cannot risk the potential that saturated earth could destabilise the bank and erode the railway embankment so it said no.
The council is now looking at other solutions, working with the neighbouring landowners.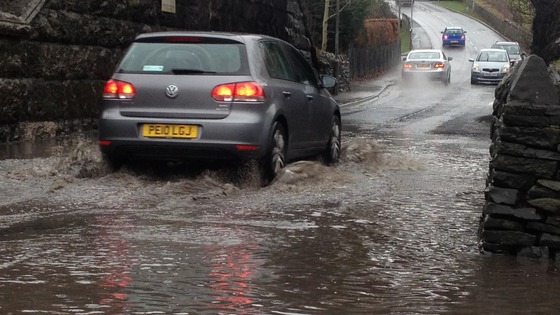 Advertisement
Thanksgiving service for missing Kendal man
They said it was a 'celebration of his life' as friends and family of a missing Kendal man gathered at a Church service in his memory.
It's more than four months since Roger Bainbridge disappeared on a Greek island.
Today, his family said they're still not giving up hope of finding out what happened.
Our correspondent Hannah McNulty was at the service and sent this report.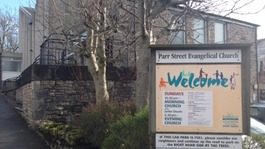 Cumbria Police have said "violence or aggressive behaviour will not be tolerated" in Kendal, following reports of an assault in the area.
The were at about 7:40pm yesterday, Sunday 9 February, to a report of a man having been assaulted on the river path next to the Waterside Housing Estate, Kendal.
It's believed the incident happened outside The Waterside Cafe and that the victim was hit with a blunt weapon to the head.
The man, aged 42, from Kendal was taken to Royal Lancaster Infirmary by ambulance with non-life threatening injuries.
"Luckily the victim only sustained surface injuries, but it could have been much worse. We are very keen to hear from people who were in the area or who may have any information about the assault. Kendal is a safe place to live and work, and we are committed to keeping it that way. Any violence or aggressive behaviour will not be tolerated, and I would ask local people to help us trace those responsible."
– DS Andy Lamb, Cumbria Police

Anyone with any information is asked to call Cumbria Police on 101 and ask for Kendal CID, or call Crimestoppers anonymously on 0800 555 111.
Cumbria Police are appealing for witnesses after a man was assaulted in Kendal.
Police were called to the incident at about 7:40pm on Sunday 9 February after a man was attacked on the river path next to the Waterside Housing Estate.
He sustained serious head injuries and was taken to the Royal Lancaster Infirmary by ambulance.
The assault is believed to have taken place outside The Waterside Cafe.
The offender is described as:
male
in his mid-20s
of a gaunt appearance
with a goatee beard
tall
wearing jeans
He may have been with two other men, but they were not involved in the assault.
Anyone with any information should call Cumbria Police on 101 or call Crimestoppers anonymously on 0800 555 111.
Load more updates
Back to top