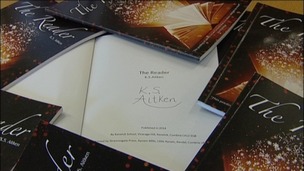 Pupils from Keswick School have written and published their own book. They spent 18 months drafting, editing and re-writing chapters.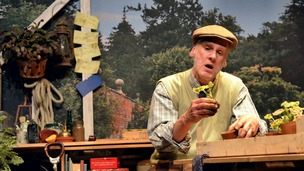 ITV Border reporter Samantha Parker reviews 'Old Herbaceous', now showing at Theatre By The Lake in Keswick.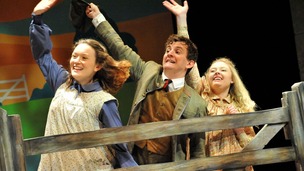 Samantha Parker reviews The Railway Children, which is running until January 19th, at Theatre by the Lake in Keswick.
Live updates
Keswick cinema celebrates centenary
One of Cumbria's much loved cinemas is a hundred years old today.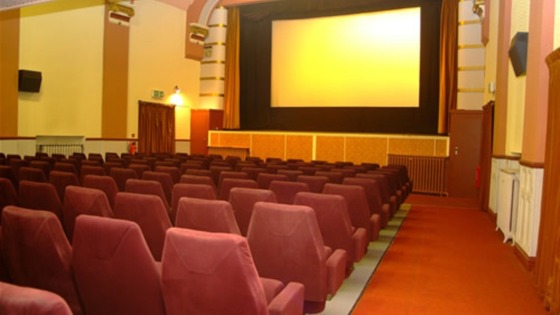 The Alhambra cinema in Keswick is full of character, quirks and history and opened on January 22nd 1914.
A week long celebration is planned with showings of some of the greatest movies of all time.
Cumbria police have confirmed the body found in the River Greta this morning was Elizabeth Fisher.
Mrs Fisher was found by Keswick Mountain Rescue Team in the water at 12:30am.
Advertisement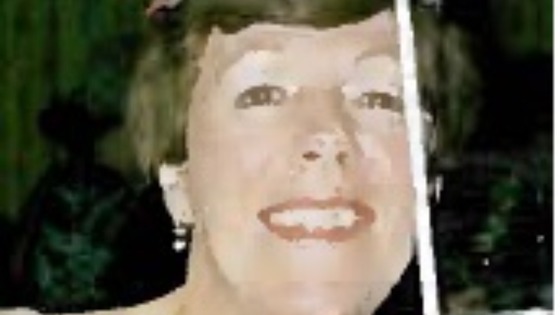 Police are appealing for a missing woman from Keswick to get in touch.
69-year-old Elizabeth Fisher was last seen travelling from Lamplugh to her home in Keswick at 9am yesterday, 13 January, and has not been seen or heard of since.
She is described as 5ft tall, with shoulder length light brown hair. She is of slim build and wears glasses. When she was last seen she was wearing grey trousers, a brown coat and a white scarf.
She was driving a grey VW Polo, with the registration number PX08 XFL.
Anyone who has seen Mrs Fisher is asked to contact Cumbria Police immediately on 101 and ask for a duty sergeant at Cockermouth Police Station.
Couple escape ferry fire
The DFDS, owners of the MS King Seaways that caught fire last night, have apologised to those passengers who felt the situation was not handled well.
A couple from Keswick have criticised the way they handled the fire on board the ship which was heading to the Netherlands.
Andrew Prescott and Sophie Beard say there was confusion and chaos on board the MS King Seaways as passengers looked at the smoke and heard warning signals.
"We have highly trained crew onboard our vessels who acted as quickly and efficiently as possible to contain the fire and ensure that passengers were evacuated to safe areas of the ship. We apologise to passengers who feel there was not a sufficient flow of information, and understand that this was a scary situation for many people, however passenger safety was and always is of paramount importance to us, and the crew's priority was to act to secure the safety of the passengers onboard."
– Spokesman, DFDS

The DFDS say they take all customer feedback very seriously and ensure that they will take these concerns into account during their debriefing and also incorporate it in future training and drills.
Couple escape ferry fire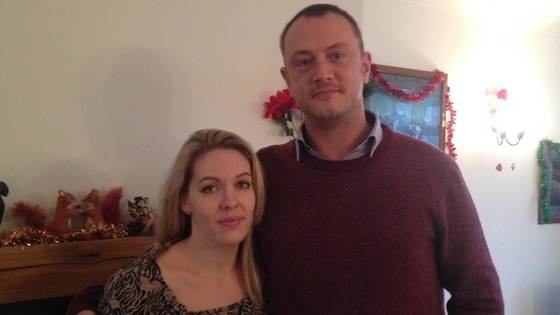 A couple from Keswick in Cumbria have criticised the way DFDS handled the fire on board one of its ships.
MS King Seaways had to return to Newcastle instead of heading towards the Netherlands when a fire broke out in one of the cabins.
A 28-year-old man remains in police custody on suspicion of arson.
Andrew Prescott and his girlfriend Sophie Beard say there was confusion and chaos as passengers looked at the smoke and heard warning signals.
Couple escape ferry fire
A couple from Keswick who were aboard a ferry on which a fire broke out have spoken to ITV Border about their experience.
Andrew Prescott and his girlfriend Sophie Beard have criticised the way DFDS handled the fire on board one of its ships.
The couple, who were returning home to Holland after visiting family in Keswick, say fights broke out on board as passengers became more concerned.
Advertisement
Keswick has a new BMX track and it's all thanks to the towns persistent teenagers.
Annoyed with having nothing to do, the Keswick School pupils asked the council if they could have some land.
Two years and forty thousand pounds later it's now open and, as Samantha Parker reports, they're certainly making the most of it.
A new affordable housing scheme has officially opened in Keswick today, after four years of planning.
11 homes have been made available to local families, enabling them to stay in the area.
Ryan Dollard reports:
11 new affordable homes are being officially opened in Keswick.
Work began a year ago to create the properties behind St. John's church.
Some of the three-bedroom homes will be for rent, and others for shared ownership.
£700,000 extension for Theatre by the Lake
The Theatre by the Lake in Keswick is expanding and building a new cafe on the site of the old tearooms over looking Derwent Water.
The theatre team say they are constantly having to look at new ways to bring in money as the arts budgets are being squeezed nationally.
They hope the new cafe will serve a dual purpose - to feed and water customers and to also help secure the future of the theatre and the community projects they undertake each year.
"Times are tough but we are confident that the Café will help ensure that the theatre survives and flourishes for many years to come. Its income will help plug any funding gaps and help us develop new business and new markets."
– Patric Gilchrist, Executive Director, Theatre by the Lake
Load more updates
Back to top