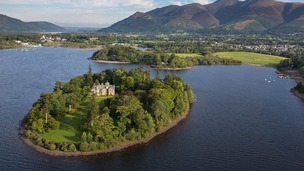 One of Cumbria's most spectacular National Trust houses is now available to rent for an estimated £40,000 per year.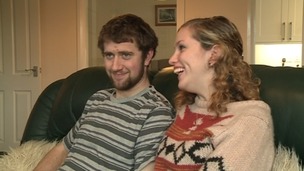 Hundreds of new homes will be built in the Lake District in the next decade, in a bid to avert what many think is a growing housing crisis.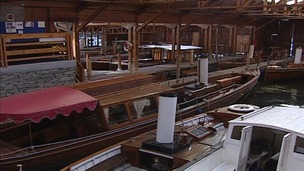 Lake District jobs are safeguarded by £4m of Regional Growth Fund cash. It is expected to safeguard 400 jobs.
Live updates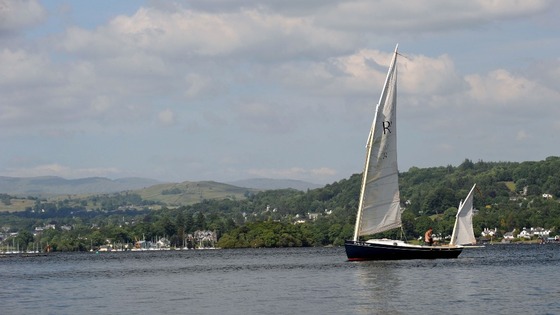 A new bid is being made for the Lake District to be given world heritage status.
The National Park authority has made three unsuccessful bids in the past but says it has now drawn up improved plans.
The Jennings River Ride in the Lake District, an event which attracts about 1,000 people, has been postponed due to Sunday's predicted bad weather.
Organisers say they will try to reorganised the charity event as soon as possible.
Advertisement
Man dies after falling 100ft
The man who died after falling 100 feet whilst walking in the Lake District has been named as Christopher Connell from Halifax.
The 67-year-old was walking in woodland near Legburthwaite when the accident happened.
Police were called to the scene shortly after 4pm on Saturday (7th September).
Man dies after falling 100ft
A man has died after falling 100ft in woods in the Lake District. It happened at Legburthwaite, near Thirlmere on Saturday.
Emergency services were called to the scene just after 4pm.
Police say there are no suspicious circumstances.
Author slams Lake District
In his article in the Guardian, author Geroge Mobiot slams the Lake District landscape:
"I see it as one of the most depressing landscapes in Europe. It competes with the chemical deserts of East Anglia for the title of Britain's worst-kept countryside.

"The celebrated fells have been thoroughly sheepwrecked: the forests which once covered them have been reduced by the white plague to bare rock and bowling green.

"By eating the young trees that would otherwise have replaced their parents, the sheep wiped the hills clean. They keep them naked, mowing down every edible plant that raises its head, depriving animals of their habitats.
"You'll see more wildlife in Birmingham. Their sharp hooves compact the soil, ensuring that rain flashes off, causing floods downstream.

"This is the state which the bid would help preserve in perpetuity, preventing the ecological restoration of England's biggest national park.
– George Monbiot

To read Mr Monbiot's full article, click here.
Author slams Lake District
An author and environmentalist has stunned thousands of people by describing the Lake District as one of the most depressing places in Europe.
George Monbiot believes the sheep have ruined the beautiful landscape and he says he is bitterly opposed to a campaign to turn the Lake District into a World Heritage site.
Julia Aglionby is the director for the National Centre for the Uplands, at Newton Rigg College, and she strongly disagrees with Mr Monbiot's views:
Advertisement
Author slams Lake District
An environmentalist and author has described the Lake District as the most depressing landscape in Europe.
George Monbiot said it competes with what he describes as the chemical desert of East Anglia for the title of Britain's worst kept countryside.
He says the fells have been ruined by over-management and too many sheep.
Writing in a national newspaper, he claims the close grazing means there is no opportunity for plants and trees to grow.
A fourth attempt will be made next month to have the region recognised as a World Heritage Site.
Annual trim for Levens Hall gardens
The world's oldest and largest topiary garden is about to be give its annual end-of-summer tidy up.
It takes six months to trim the gardens at Levens Hall in the Lake District and is a full time job for four gardeners.
We are itching to get going because everything is starting to look a bit tired and fuzzy around the edges.

"It's nice to pick up the shears and get started, cutting it back into shape.

"We would love to get it finished by Christmas, that's the challenge, but it very rarely - if ever - happens because winter gets in the way."
– Chris Crowder, Head gardener
Windermere video encourages care for Lake District
A music video made in Windermere is encouraging people to take care when visiting the Lake District.
The three-minute film has proved popular online and is now being shown in local cinemas.
The video features a 'Lady Windermere' character, who represents the lake, and gives advice on how to look after the Lake District and help improve water quality.
The Heritage Lottery funded the project, which was written by local practitioner Amy Boud and animator David Brown.
"This is a really entertaining short film with a very catchy song which we hope will capture the public's imagination.

"It manages to put across our key messages about how we call all do our bit to look after our local area to protect the quality of water in Windermere and its catchment area."
– Liz Davey, Programme Manager
Fear over future of rural GPs
Load more updates
Back to top