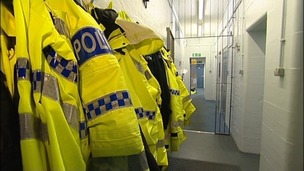 Cumbria police say they are almost half way through the process of selling off 13 police stations in the county.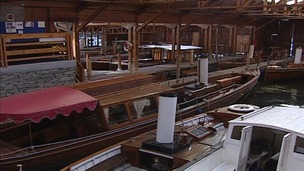 Lake District jobs are safeguarded by £4m of Regional Growth Fund cash. It is expected to safeguard 400 jobs.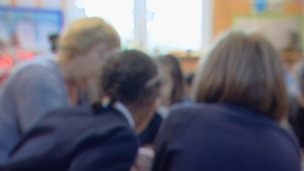 Schools in Cumbria face 'significant financial challenges' over proposed changes to how government money is allocated.
Live updates
Millions earmarked for Carlisle factory
John Stevenson, the MP for Carlisle, has spoken to ITV Border about his reaction to the news that millions of pounds wil be invested into the Pirelli factory in Carlisle. The move will both create and safeguard jobs there.
Millions earmarked for Carlisle factory
Tyre manufacturer Pirelli has announced a multi million pound investment in its Carlisle factory.
The Italian firm will spend £11.4 million in research and development, creating 37 new jobs and protecting a further 120 more.
The announcement was made at a British Business forum in London this morning.
Last year the company recieved government money as part of a project to boost economic growth. The Deputy Prime Minister Nick Clegg said:
"The skills and expertise of British businesses are gold medal standard and highly sought after across the world.

"The UK is one of the top ten manufacturers in the world. Our manufacturing sector is a national success story and lies right at the heart of our strategy for economic recovery and growth.

"The announcements being made today will create and safeguard jobs and stimulate growth. They are a welcome boost to British business and a vote of confidence in the UK."
– Nick Clegg, Deputy Prime Minister

Business Secretary Vince Cable added:
"The key to a sustainable and balanced economy is having a long-term approach to growth, investing in manufacturing technology, research and development, and skills so we have the right talent to make the most of the recovery.

"Working with business, we are taking steps to strengthen the UK's manufacturing capability, ensuring a better business environment that will address barriers to growth and encourage innovation, exports and inward investment as well as build UK supply chains."
– Vince Cable, Business Secretary
Advertisement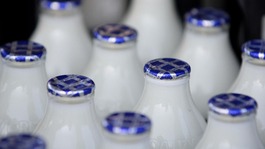 Dairy farmers and processing farms have struck a deal in principle to end a bitter stalemate over milk prices.
Read the full story
Cash for youth projects
More than £4000 has been earmarked to help fund a number of youth related projects across south Lakeland.County Councillors approved the cash to help the following projects:
A Revenue Grant of £2,300.00 from the Low Furness/Ulverston Electoral Division to support improvements to Swarthmoor Football Club to prepare the building to be used as a flexible space for all community activities.
A Revenue Grant of £500.00 from Upper Kent Electoral Division to support the feasibility stages to enable the development of an extension on to Burneside Cricket Club for Burneside Brass Band to use.
A Revenue Grant of £500 from the Lower Kentdale Electoral Division to purchase equipment to improve the kitchen facilities within Hutton Roof Village Hall
A Revenue Grant of £1000 from the Lower Kentdale Electoral Division to support the re-surfacing of the children's playground in Heversham
Grant money for the projects comes from South Lakeland Local Committee's Local Member Schemes budget. Councillor Geoff Cook, chair of South Lakeland Local Committee, said:
"These grants are targeted to helping these outstanding schemes and groups to continue making a positive difference to the lives of people across South Lakeland.

"As a local committee we recognise the important contribution they make to our communities and are pleased to be able to support them."
– Councillor Geoff Cook
Cash for Rural Communities
Rural communities in Cumbria are to receive extra money to help small businesses.They'll get a share of fifteen million pounds from the government to create new business networks to support rural firms.
A number of local business hubs will also be set up providing office and meeting space, to allow business owners to share ideas and improve their companies.
Load more updates
Back to top