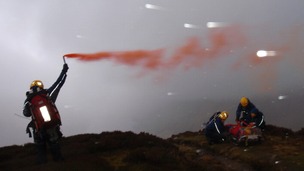 Mountain Rescue warn walkers to be prepared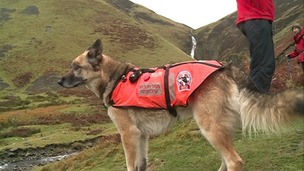 Moffat Hills used for annual Mountain Rescue event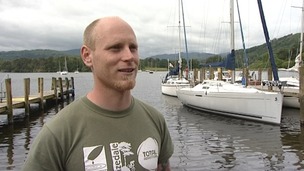 A man who survived a 40 feet fall from a mountain in Cumbria is to embark on a 200 mile challenge to thank his rescuers
Live updates
Teenager airlifted to hospital with Hypothermia
An eighteen year old is recovering in Hospital after being found suffering from a head injury on Watch hill near Cockermouth.
He had been drinking and had sustained a head injury. It was unclear how long he had been there but he was suffering from Hypothermia
– Spokesman, Great North Air Ambulance
10 hour mountain rescue operation
4 young walkers had to be rescued last night after getting stuck on the Lake District fells. The group phoned 999 as it got dark after getting lost whilst descending Scafell Pike in poor visibility.
The group were found in the early hours and it took 14 members of Wasdale Mountain Rescue Team 10 hours to get them safely off the fells.
Advertisement
10 hour mountain rescue operation
Four young walkers had to be rescued from the Lake District fells after they got stuck on a crag on Scafell Pike.
They came down the wrong way and got stuck in a notorious black spot called Piers Ghyll. In poor visibility and extremely slippery conditions the group of men decided to call 999 and 14 members of Wasdale Mountain rescue embarked on a rescue operation that lasted 10 hours.
After finding the group in the early hours of Wednesday 14th November they used ropes to get the group back down to Wasdale Head. the operation finished at 07.30.
Mountain Rescue Warning
Now the nights are getting darker earlier, mountain rescue are warning people to take extra precautions when out on the fells.
Mike Park from Cockermouth mountain rescue explained that taking a few extra pieces of kit with you won't break your bank balance or over fill your rucksack but could prove vital.
Mountain Rescue Warning
With the clocks going back, Mountain rescue teams are warning walkers to make sure they don't get caught out. Those taking to the hills are being urged to have all the usual clothing and equipment, as well as making sure they carry a torch and leave enough time to get down whilst still light
Mountain Rescue Exercise
Advertisement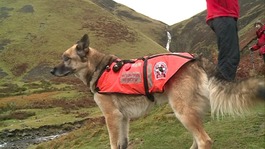 Mountain Rescue Exercise
3 local Mountain Rescue teams have gathered in Moffat for their annual training exercise. The event simulates 6 walkers getting lost in the nearby hills, who have to be found and then recovered. Dozens of volunteers from Moffat, Galloway and Borders Mountain Rescue Teams are taking part.
Mountain Rescue base opens
A new base for the Galloway Mountain Rescue Team will be officially opened in Newton Stewart. Sir Malcolm Ross, the Lord Lieutenant of the Stewartry of Kirkcudbright will cut the ribbon in an official ceremony which will include a helicopter fly past.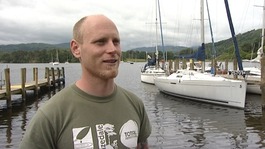 A man who survived a 40 feet fall from a mountain in Cumbria is to embark on a 200 mile challenge to thank his rescuers
Read the full story
Load more updates
Back to top