2013 Muncaster Fool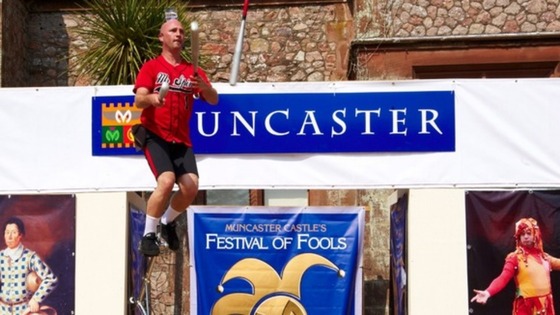 The winner of the 2013 Muncaster Fool competition will be announced later today.
The medieval castle near Ravenglass in Cumbria was the home of the original Tom Fool and launches a search every year for a new jester.
The castle is believed to be the only castle in the world which still employs a modern day jester.
The winner of the prestigious jester title will be awarded with beer for a year, as traditional Court Jesters were always paid in ale.