Live updates
CLEARED: Trains are returning to normal between Newcastle and Carlisle following a broken down train causing disruption near #Prudhoe
A Cumbrian vicar is putting his best foot forward in an effort to raise £1,500 for his daughter to go to Ethiopia on a charity mission next April.
Reverend Chris Casey will be one of the thousands of runners in the Great North Run next month.
Kim Inglis reports.
Click here to find out more about the charity.
Advertisement
Historic rail route celebrates 175th anniversary
Celebrations are being held for the 175th anniversary of the Newcastle to Carlisle railway line.
A special historical service will leave for Carlisle at 11.22am.
"We are delighted to celebrate the 175 years of Newcastle upon Tyne and Carlisle.

"The railway opened in parts from 1836, construction starting in 1830 and was the first coast to coast route in the world."
– John Gillott, Partnership Officer , Tyne Valley Community Rail Partnership

It is the oldest coast to coast passenger line in the UK and opened in 1838.
A decision is expected about the future of children's heart surgery at Newcastle's Freeman Hospital and Leeds General Infirmary.
The government has been reviewing an earlier decision to close the unit in Leeds and keep Newcastle open as a Centre for Excellence.
The hospital in Newcastle takes patients from across Cumbria and southern Scotland. Follow updates on this story here.
A Scottish grandmother says she is being forced to move to Newcastle to get the cancer drug she needs to extend her life.
Maureen Fleming says she can't afford to pay for Cetuximab which costs £3000 a month in Scotland but is free in England.
Her plight was raised at First Minister's Questions:
British Transport Police is increasing police patrols on some services travelling from Newcastle to Carlisle on a Saturday evening.
The extra patrols have been put in place on the 19.24 and 21.18 services following a increase in reports from passengers and staff of a number of people on-board both trains causing disruption and anti social behaviour.
BTP officers will be on hand at Newcastle station to see the trains arrive and oversee their departure. Officers will also travel on the trains to prevent disruption during the journey.
The 21.18 service has been designated as a dry train; alcohol will not be allowed on-board.
Advertisement
Boy injured in Lake District fall
A 12-year-old boy suffered serious head injuries after falling 200 feet while walking at Jacks Rake, near Pavey Arc in the Langdales on Saturday morning.
The Great North Air Ambulance flew the boy, from Buckinghamshire, to Newcastle's Royal Victoria Infirmary where he's being treated.
Children's heart unit decision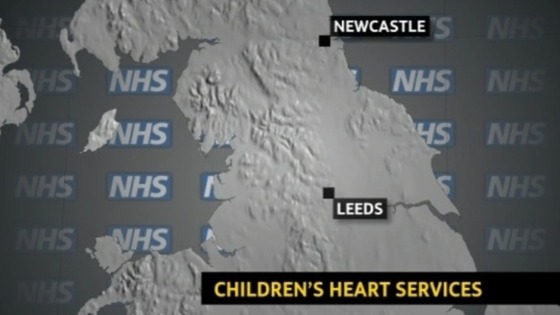 Today is decision day for the Children's Heart Unit at Newcastle's Freeman Hospital.
The unit treats seriously ill children from across the country but it has been the subject of an NHS consultation, which will decide between its closure - or the closure of a unit in Leeds.
Back to top