Commonwealth Games 2014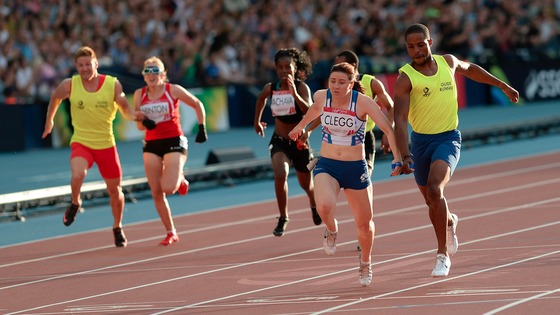 Newcastleton's Libby Clegg has won gold 100 metres at the Commonwealth Games.
Clegg, who is visually impaired, ran with her guide Mikail Huggins in the para-sport T12 100 metre final at Hampden Park this evening.
She achieved a season's best time of 12.20 seconds winning Scotland's first gold medal in the athletics.