The SNP leader Nicola Sturgeon has said that the setting fire to the Smith report, "because you disagree with it" is not acceptable.
Four SNP Councillors in Renfrewshire have been suspended from the party after they were filmed burning copies of the Smith report on Scottish Devolution.
Advertisement
Scottish First Minister Nicola Sturgeon has criticised SNP Councillors for burning the Smith Commission report, she says "Setting fire to something because you don't agree with it is unacceptable behaviour."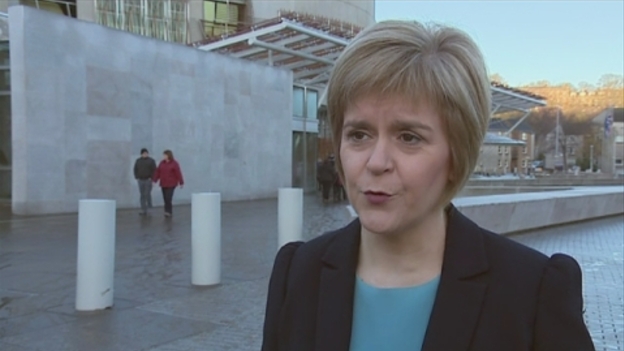 A group of SNP councillors have burned copies of the Smith Commission report on Scottish Devolution.
The stunt was filmed outside Renfrewshire Council's headquarters and video was shared on YouTube.
SNP Councillor Will Mylet posted the video on Youtube. He later removed the footage but it has since been re-published online by Youtube user Keith Grahame.
Nicola Sturgeon has appealed to 'No' voters to support the SNP in next years' Westminster election. In her first speech as party leader she said the SNP was Scotland's Party.
She appealed to 'those beyond our party ranks' to support the party next May, to gain more powers for Scotland.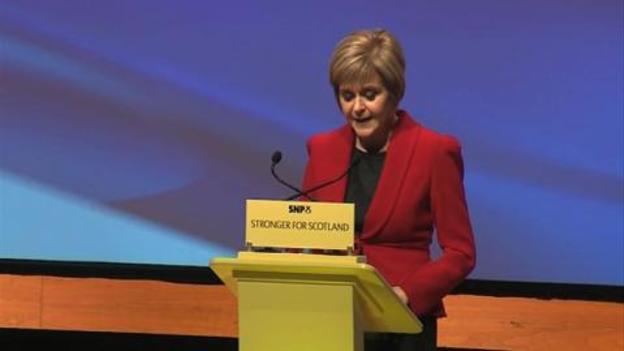 Advertisement
Scotland's First Minister in waiting will be speaking in Dumfries tonight.
Nicola Sturgeon is continuing her tour of the country ahead of taking over as SNP leader.
She told ITV News she wants to bring her cabinet to Dumfries soon.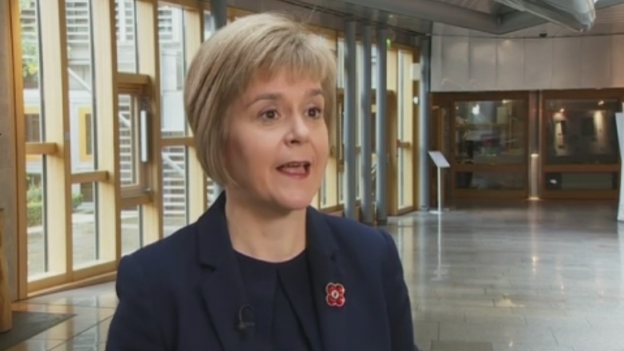 Scotland should control two-fifths of its own revenues with the power to raise taxes on the rich, according to Labour.
The party has unveiled the long-awaited findings of its Devolution Commission in Edinburgh.
The Scottish Parliament should raise around 40% of its own revenues, around £2 billion more than the most recent Scotland Act.
The Scotland Act will give Holyrood control over more tax raising powers in exchange for a 10p in the pound cut in the block grant, but Labour believes this should be extended to 15p - giving Scotland control of three quarters of the basic rate of income tax.
The leader of the Better Together campaign and former Labour Chancellor Alistair Darling said he was offering a "positive vision" for staying the UK.
On the day of the six-month countdown to the referendum, Mr Darling added that independence would bring "huge risks".
The Scottish Deputy First Minister Nicola Sturgeon has set out what she claims are six "compelling reasons" in favour of independence to mark the milestone that it's six months to the Scottish Referendum.
She argues an independent Scotland would create more jobs, spend tax revenues on "Scotland's priorities", protect public services, "guarantee we get governments we vote for", set up an oil fund and have a retirement age in line with Scotland's circumstances.
Load more updates