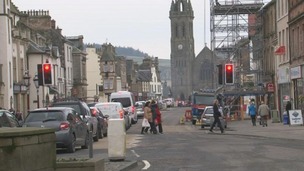 The creative community in Peebles are celebrating after coming top in a competition to find Scotland's most creative places.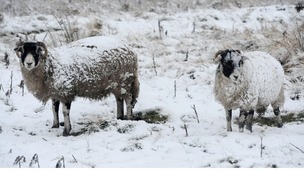 A number of sheep have been stolen from a farm near Peebles, it has prompted police to warn farmers to be vigilant.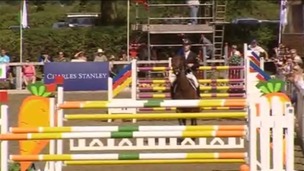 Scott Brash is one of four showjumpers who will compete for Team GB at the Olympics.
Live updates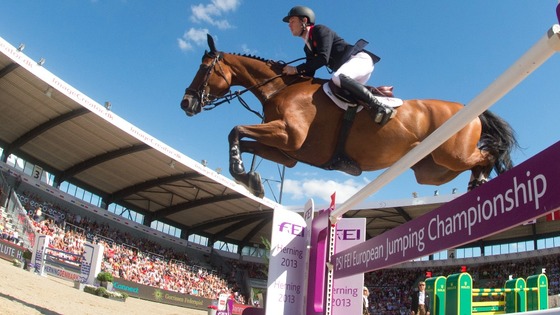 Peebles Showjumper Scott Brash MBE has jumped to the top spot on the Longines World Ranking list.
The 28-year-old was a member of the gold medal winning GB Showjumping Team at the 2012 Olympics.
His most recent victory was at the Global Champions Tour series in Doha.
New Peebles bridge planned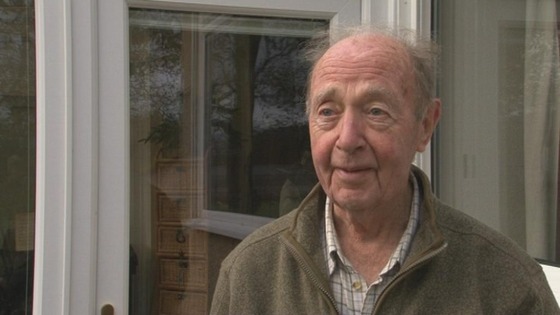 A Peebles resident says one of the proposed locations for the second road bridge will disrupt his home, and mean his neighbours house will have to be demolished.
One of the favoured options between the A72 and Cavalry Park cuts past Andrew Starks front door.
He said: "To get onto the main road, the first thing is, it is going to be above our house, it will probably destroy a neighbouring house there to get the road in, so all in all it seems someone has just drawn a line, and just wants to get onto the main road."
Advertisement
New Peebles bridge planned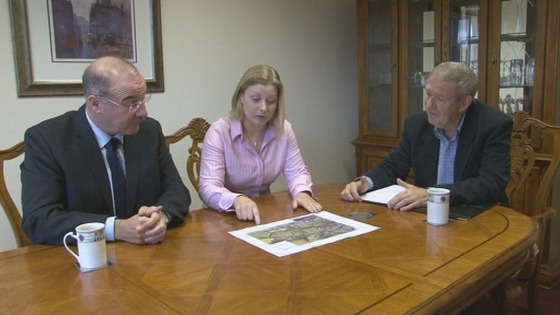 Residents in Peebles are divided on plans for a second road bridge in Peebles.
Scottish Borders Council are asking the public to consider three options for the location of the bridge.
All of the options join the A72 to Cavalry Industrial Park.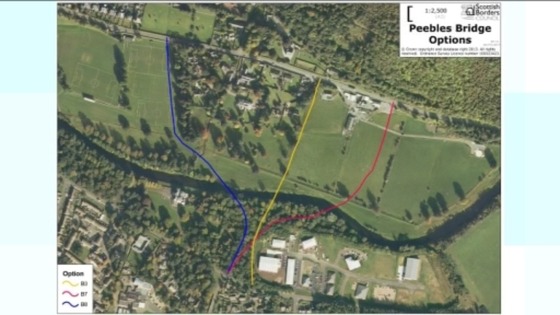 Business people at the industrial park say there are a number of problems with each of the options.
One of the main issues is that the road will pass close to a nursery school on the park.
Gillian Graham, a local business woman, said: "My concern is the 3 bridges proposed run right past the nursery which is here and, or, opposite the primary school, and ideally I would like to see traffic diverted away from the area".
New Peebles bridge planned
Not building a second road bridge in Peebles will be hold back any future development in the town, according to the Scottish Borders Council.
Councillor Gordon Edgar, who is in charge of roads and infrastructure, said:
"Peebles will stagnate if we don't build another bridge, it will mean that any future development will be held back by the requirement for a bridge, so whilst I have sympathy with the people that object to the bridge, it is a need, it is there, the demand is there so we are trying to satisfy the demand in the best way possible."
– Councillor Gordon Edgar, Scottish Border Council
New Peebles bridge planned
Scottish Borders Council say a second road bridge for Peebles is essential for the town's future prosperity.
The local authority say the the town's only road bridge will be at full capacity by 2020.
Councillors warn that future development will be "held back" if a new bridge isn't built.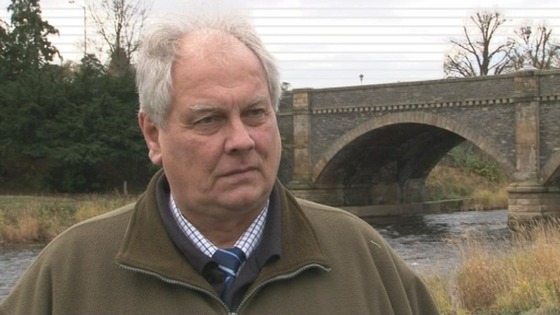 Councillor Gordon Edgar, who is in charge of roads and infrastructure, said any future development of Peebles will be held back without the bridge.
Three potential routes have been earmarked for a new road bridge in Peebles.
Scottish Borders Council want to hear public views on plans for a new bridge in Cavalry Park.
The plans have been debated since 2011 but last year it was decided the number of potential routes be reduced to three, all in the vicinity of Cavalry Park.
Advertisement
Fire and Rescue Services in the Scottish Borders were called to a house fire last night in which an 11-year-old child was injured in Peebles.
The fire was in the living room of the house and left the child with injuries caused by the blaze. Officers do not believe the fire was related to bonfire night celebrations.
Firefighters across Scotland were called out to over 1,000 incidents last night, on what is traditionally recognised as one of the busiest nights of the year for crews.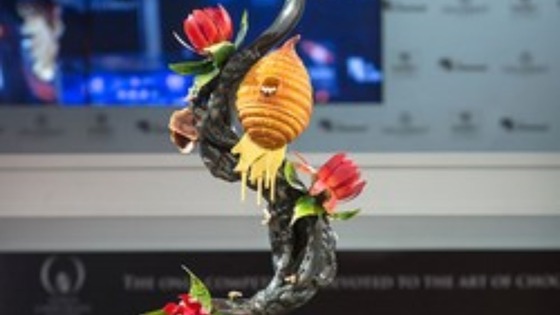 A chocolatier from the Borders has been named as one of the top five in the world.
Ruth Hinks, from Peebles, received the honour in the prestigious masters finals in Paris last night.
She took on he best chocolatiers from 18 different countries and was one of only two women to make it through to the finals.
A 52-year-old man has been arrested and charged with an alleged drink-driving offence after being caught driving his vehicle near Peebles while over four times the legal limit.
The man was spotted driving erratically between Walkerburn and Peebles around 4pm on Tuesday 22 October.
Officers stopped him in Peebles, where he provided a positive breath test.
The man appeared at Selkirk Sheriff Court yesterday, where he was released to appear at a later date.
His vehicle, worth over £20,000, has also been seized by police.
"Police Scotland is committed to keeping people safe, and this includes road users whose lives are put at risk by those who drive while under the influence of drink or drugs.

"We will react swiftly to any information we receive about anyone who gets behind the wheel while under the influence, and anyone who does so can expect to lose their license, and in some cases, lose their vehicle under the vehicle forfeiture scheme.
"We will continue to focus our resources on keeping our roads safe, and I would urge the public to play their part by telling police about anyone they suspect of drink or drug driving."
– Sergeant Brian Jones

Anyone with information should contact Police Scotland on 101, or Crimestoppers on 0800 555 111.
The 7th Scottish Conker Championships took place in Peebles on Saturday. Competitors swung it out for one of the coveted trophies. Youth winner Heide told ITV News some of the secrets of her success:
Load more updates
Back to top