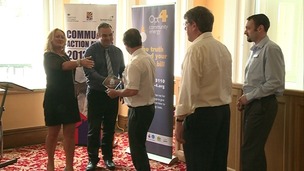 A charity in Penrith has won an award for its work helping people in fuel poverty in Cumbria.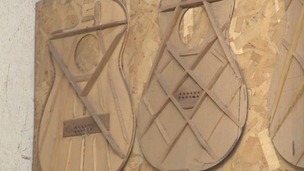 A guitar maker based in Penrith is celebrating over 40 years of making instruments professionally.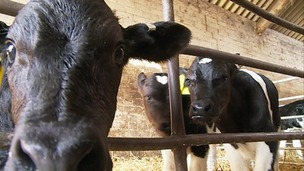 Male triplet calves are a two million to one chance. It makes sense to give these lucky calves names.
Live updates
Police and Crime Commissioner holds surgery
Police and Crime Commissioner, Richard Rhodes will be holding his first of two public surgeries today.
Today's event will take place in Penrith, the second will take place tomorrow, Thursday 21 August, in Carlisle.
The events will give locals a chance to highlight their concerns abour policing in the county.
Missing Penrith teenager found 'safe and well'
Missing Penrith teenager Amy Straughn has been found "safe and well", Cumbria Police have said.
The 17 year old, who had been missing since Tuesday, was found last night at around 11.50pm.
Police have thanked everyone for their help in finding Ms Straughn.
Advertisement
Police in Penrith are appealing for information after three thefts from the WHSmiths store in Penrith, during June 2014.
Officers would like to speak to the man in the photographs in connection with the thefts, which occurred on the Friday 6, Saturday 7, and Wednesday 25 June.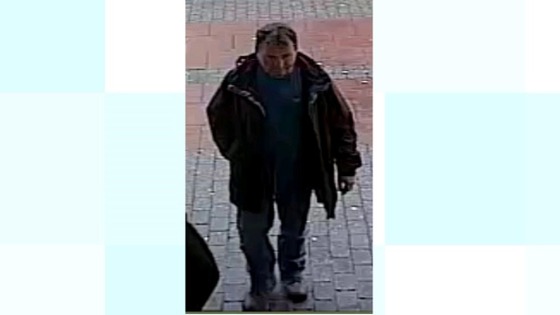 £400 worth of fountain pens were stolen in the robberies.
Anyone who recognises the man, or has any information about the incidents, is asked to call Cumbria Police on 101 or Crimestoppers anonymously on 0800 555 111.
Missing Penrith teenager found 'safe and well'
Police are becoming concerned about a missing teenage girl from Penrith.
Amy Straughn, aged 17, was last seen on Tuesday, 5 August at around midnight.
Amy prefers to be called Amy Smith and maybe using this name.
It is believe she was heading to the Barrow area to see a friend.
Amy is described as:
5ft 4" tall, medium build with shoulder-length dark brown hair
She was last seen wearing a dark hooded top which had a black and white chequered lining, dark leggings and denim shorts
She also has her nose pierced
Anyone who has seen Amy or knows of her whereabouts is asked to contact Cumbria Police on 101 and ask to speak to the on-duty Sergeant at Penrith.
Alston and Penrith cemeteries have been named some of the very best in the UK.
The cemeteries are among 1,476 parks and green spaces that have received a prestigious Green Flag Award.
The awards, handed out by environmental charity Keep Britain Tidy, recognises and rewards the best parks and green spaces across the country.
A Green Flag flying overhead is a sign to the public that the space boasts the highest possible standards and is beautifully maintained.
Alston and Penrith cemeteries are maintained by Eden District Council and their contractor Amey.
Local residents are also actively involved in how the Council maintains these facilities through Friends Groups.
"We are absolutely delighted to receive a Green Flag Award again from the Keep Britain Tidy. This Award recognises and highlights that people in Alston Moor are benefitting from a green space of the very highest quality.
– Councillor Pat Godwin, Alston Cemetery Friends Group
Residents in Penrith have voted in favour of establishing a town council for the area.
The result of a postal ballot showed that 65 per cent of people voted in favour and 35 per cent voted against.
The local electorate had been asked for views that formed part of a Community Governance Review being conducted by Eden District Council.
"The people of Penrith have made an historic decision in voting for a town council. I am pleased that the result shows a significant majority for the decision. This will mean that all of Eden District will have a town or parish council to represent the views of residents. I welcome the result. We will ask the council at its next meeting on 18 September to endorse the result and agree to set up a shadow town council to engage with residents and make preparations for elections in May 2015.

"We have a long tradition of working with town and parish councils in Eden and I we will extend this to the new town council for Penrith."
– Cllr Gordon Nicolson, Eden District Council Leader
Advertisement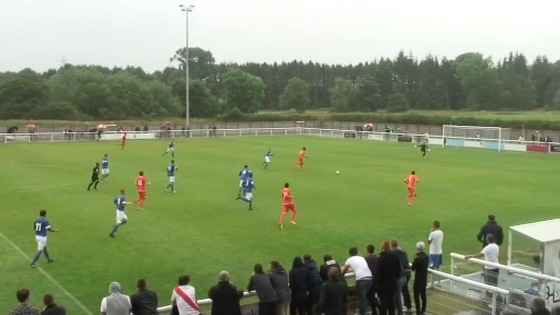 Eden District Council is in dispute with Penrith FC over the lease of their stadium.
The council says they haven't been paid for five years. But the club says it's refusing to pay until the council carries out repairs.
The Penrith Show will this weekend celebrate it's 180th birthday.
The team behind it say it's still managing to keep its 'small country show' feel despite record numbers of entries this year.
More than 1000 sheep have been entered into this years show, with 56 lambs due in the ring at one time for a mule lamb class.
Cumbrian charity praised for fuel poverty work
A charity in Penrith has won an award for its work helping people in fuel poverty.
Opt 4 helps people understand their energy tariff and work out how to switch, but it's found a clever way of financing it. Fiona Marley Paterson reports.
Lego exhibition builds Rheged's visitor numbers
A four metre long model of St Pancras station and over 70 other buildings made out of Lego has gone on display in Rheged near Penrith.
The models are the work of Artist, Warren Elsmore.
The exhibition also has areas where children can build their own Lego models.
So our reporter Matthew Taylor found plenty to inspire the imagination when he went along.
Load more updates
Back to top