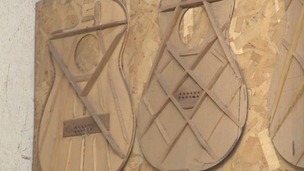 A guitar maker based in Penrith is celebrating over 40 years of making instruments professionally.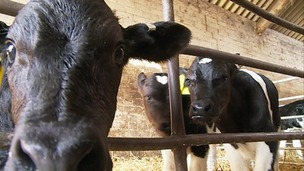 Male triplet calves are a two million to one chance. It makes sense to give these lucky calves names.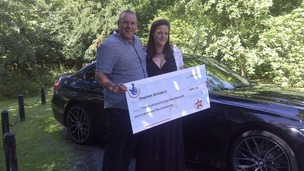 A couple from Penrith are celebrating today after matching five numbers plus the bonus in Saturday's Lotto draw,
Live updates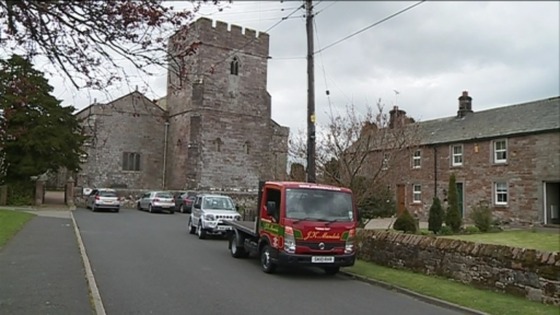 Well loved Cumbrian band Rue and the Rockets are putting their support behind a fundraising campaign for a Penrith church.
St Andrew's Church in Greystoke faces repair bills of tens of thousands of pounds after rain water damaged the tower roof.
Rue and the Rockets will perform their best known songs in the village pub, to help raise money towards the repair bill.
The gig begins at 4pm at The Boot and Shoe in Greystoke.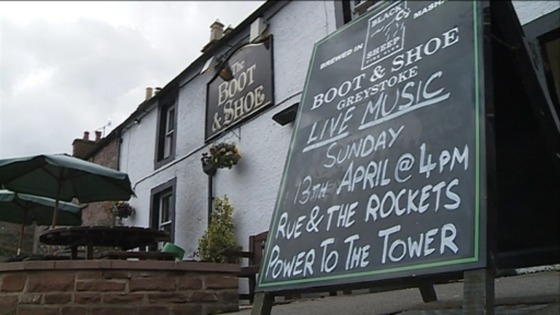 Attack on Penrith allotment pets
Police are appealing for information after a spate of animal attack at a Cumbrian allotment site.
Six animals have been either injured or killed in the incidents at Castletown Allotments at Gilwilly Lane, Penrith.
The attacks all took place between 6 and 8 April after the site was broken into.
The animals attacked include:
One ferret killed with a blunt instrument
One ferret stabbed with a sharp garden instrument
Two hens had their necks broken
One hen had its head removed
One duck was sustained serious injuries to its beak, and had to be put down
Anyone who has any information about the break ins or the attacks should contact Cumbria Police on 101 and ask to speak to PC Danielle Dixon. They can also call Crimestoppers on 0800 555 111.
Advertisement
Carlisle Cheerleaders visit USA
A cheerleading squad from Cumbria is heading to the USA next month to compete at the world championships.
Fiona McIlwraith reports.
Carlisle Cheerleaders visit USA
A cheerleading squad from Carlisle is will compete in the USA after qualifying for the world championships.
Carlisle's Heroes Princesses will compete against the best in the world in Florida next month.
"It's so nice to see that people from just a small city like Carlisle can achieve great things and just local girls who have just been doing it as a hobby, as good friends over the past seven years, have made great friendships out of it and have managed to achieve the goal, which is a lot of people's dreams to get to the world's and compete in the world cheerleading championships, it's a great achievement."
– Shirel Hayton, Cheerleader.
An exhibition of paintings by the artist Edwin Straker is being held to raise money for a charity, which cared for him before he died.
His daughter has organised the show near Penrith for Hospice at Home, which helps people stay in their own homes near the end of their life, as Alastair Brian reports.
Penrith hoteliers fight Premier Inn plan
Members of the public are being asked for their views on controversial plans to build a new hotel and petrol station in the centre of Penrith.
It would be part of the New Squares shopping development.
The land had been set aside for extra shops and homes. But the developer Sainsbury's believes there is no longer enough demand and wants to alter those plans. At a council meeting last night concerns were raised by other businesses in the town.
Advertisement
Penrith hoteliers fight Premier Inn plan
There will be some heated debate tonight as councillors consider a controversial plan for a new hotel in Penrith.
Sainsbury's want to build a new Premier Inn, along with a petrol station, on land leased from Eden District Council.
The town's hoteliers say they're not frightened of competition, but they say the new hotel is not needed.
Fiona Marley Paterson reports.
Penrith hoteliers fight Premier Inn plan
Earlier local hoteliers had expressed worry regarding the plans to build a new Premier Inn in Penrith.
A spokesman from Premier Inn has responded:
"Eden District Council identified an opportunity for a new hotel as part its Penrith Town Centre Masterplan some time ago. Now, as part of the next phase of the Masterplan being built out – and following the opening of the Sainsbury's – we are in advanced discussions with Sainsbury's and the Council. We're keen to bring Premier Inn to Penrith, to invest locally, create new jobs and bring more choice to the town. "
Penrith hoteliers fight Premier Inn plan
Opinions have been expressed regarding plans to build a Premier Inn on council leased land.
Local hoteliers are concerned it may put the local economy at risk.
"There's been no data analysis to say that there's a need for these additional bed spaces, and this is what we're questioning with the local council. We're not threatened at all. Competition is competition. Whichever way we look at it - it's like a new restaurant opening up in Penrith - a new hotel opens up, you'll benchmark yourself towards that competition. Obviously it's the saturation that we're bothered about and the amount of people coming into Penrith at the moment and whether we'll get any economic benefit out of that."
– Justin Wales, The George Hotel

However, a member of the council disagrees:
"We've heard views that there is a shortage of hotel accommodation in the Penrith area of a certain type. We don't know whether that's right or not and what we're doing tonight is getting the go-ahead from members to look at it in more detail."
– Councillor Gordon Nicolson, Leader of Eden District Council
Police were called early this morning with a report of a man being hit by a train at Penrith Railway Station. His death is not being treated as suspicious.
No formal identification has taken place but the family of missing person, Mr Andrew Mayal, have been made aware and are being supported by police officers.
Load more updates
Back to top