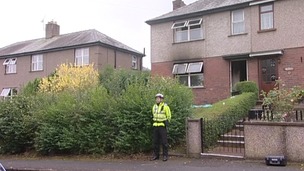 A man believed to be in his sixties has died in a house fire in Penrith, Cumbria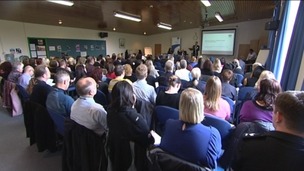 The conference will explore issues of forced marriage, honour based violence and same sex domestic violence.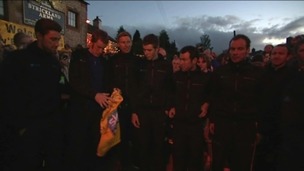 Hundreds of people in Cumbria were able to see cyclists Bradley Wiggins and Mark Cavendish as they dropped in at a pub near Penrith.
Live updates
New Thai Arts centre opens in Penrith
Opening ceremony for new Thai arts centre
A new Thai Arts and Cultural centre is being opened at Castle Gate in Penrith.
The centre is the first of it's kind for the town and will be officially opened by the Chairman of Eden District Council, Councillor Keith Morgan.
"I would like to contribute more to my chosen place of living: England and Cumbria, to promote Arts and Thai Culture, to bring Thai community members together with other cultures, to learn and share skills through training and volunteering with the local community, businesses, Social Enterprises and education settings."
– Ms Phakhawan Gibson, The Chair of Thai Arts and Cultural Centre
Man jailed for stealing charity box in Penrith
A man has been jailed for 70 days after stealing a British Heart Foundation charity box in Penrith.
43-year-old Peter Ainsley stole the box from the booking office at Penrith station on September 27th.
Staff alerted the British Transport Police, who found the empty box at Oxenholm station the following day.
They issued an appeal, and shortly afterwards Mr Ainsley was arrested and charged.
"Clearly this was not a high-value theft, but Ainsley targeted a charity as a means to make money, which is deplorable.

"Thankfully our appeal was a success and we were able to put Ainsley before the court and hold him to account for his criminality."
– PC Darren Rogers, British Transport Police, North Western Area
Advertisement
Panto fever
Panto fever is building in Cumbria, as Aladdin opens at the Sands Centre in Carlisle this Friday and Cinderella opens at North Lakes School in Penrith on Monday.
Soggy soil
Help available for Cumbrian farmers
An event is being held in Penrith to give farmers advice on how to deal with saturated soil, after one of the wettest seasons in years.
Farmers will be told how to reduce the impact of wet weather on soil health, with the aim of allowing soil to drain, which will encourge more grass to grow.
They say that the right action taken on farm land can reduce the amount of soil and nutrients being washing into rivers and streams, benefiting the farmer and environment.
"We hope that this event and the advice it provides will help farmers with water-logged soils to make the best of a bad job after such a wet year, and bring benefits to their business as well as local rivers."
– Chris West, Eden Rivers Trust Officer

The event is being run by a partnership of organisations, including Cumbria Farm Environment Partnership, Rural Skills Cumbria, Eden Rivers Trust and Catchment Sensitive Farming.
Penrith's Coronation Garden
'Phase One' of new garden unveiled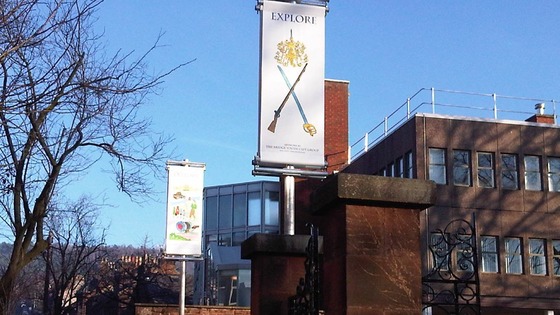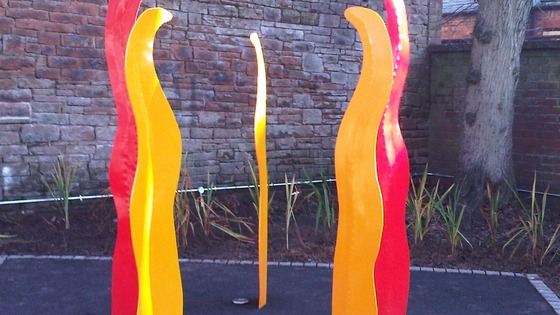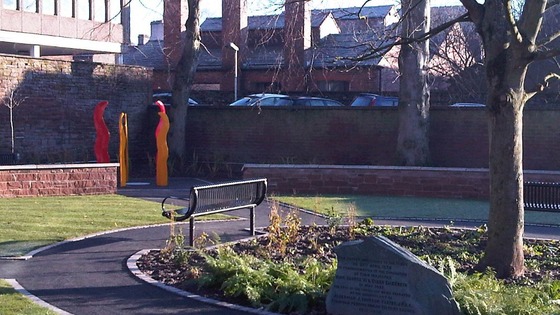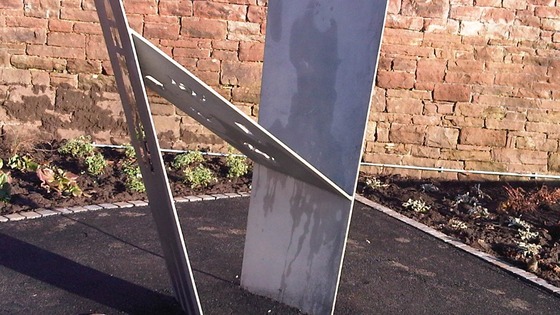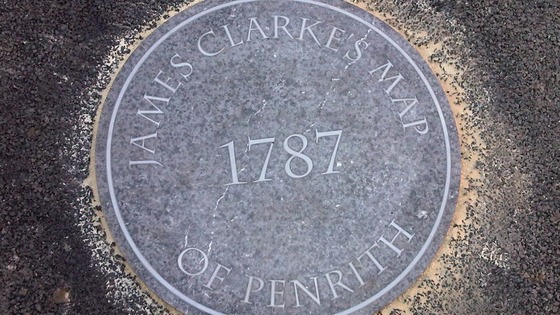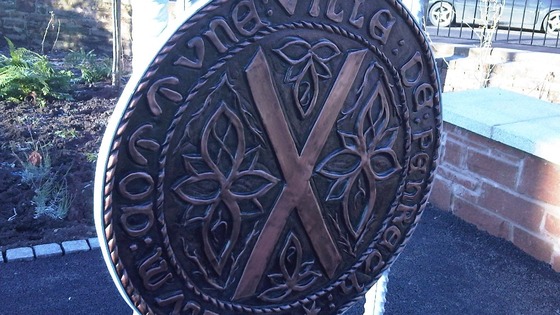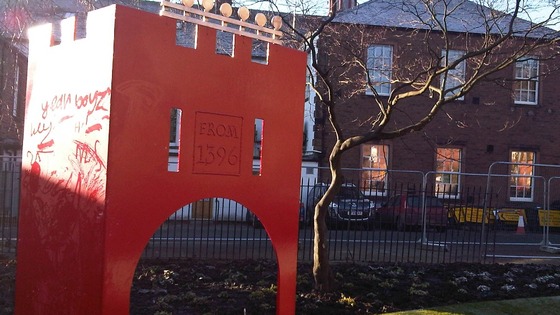 Penrith's Coronation Garden
First phase of restoration of historic garden complete
A ceremony to mark the 'phase one' completion of regeneration work at Penrith's Coronation Garden taking place.
The Penrith Rotary Club, along with Eden District Council have carried out the work, with help from the Heritage Lottery Fund, who provided £170,00 worth of funding.
The garden features four artwork sculptures which local primary schools helped design, together with plaques set into a footpath, forming a historic timeline.
Eight historical banners will also be displayed on flagpoles.
The ceremony will be opened by the chairman of Eden District Council who will cut the ribbon at 10am.
The Penrith Coronation Garden is situated on Portland Place at the rear of the Town Hall.
Advertisement
Penrith winter festival
Christmas sparkle in Penrith
There's going to be more than 12 days of Christmas in Penrith this year as their winter festival kicks off.
It begins with a mystical masked procession involving flaming torches and live music, that will travel through the streets finishing in the centre of the town.
The evening will be rounded off with live music from a host of local musicians including Fiona Clayton, Room Full of Mirrors, and Tarras
Everyone is encouraged to join in and anyone who wants to carry one of the torches can by registering online.
The festival, which runs from Saturday 24th November until Christmas Eve, includes a new Christmas market that will host a variety of Christmas treats from local food producers and crafts people. There'll also be street entertainment, music and animation to bring the market to life.
Critically ill Penrith man airlifted
A Penrith man has been airlifted to hospital after what has been described as an 'incident' near school playing fields in the town.
The man, who is believed to be in his 60s, was taken to the James Cook hospital in Middlesbrough with serious and life threatening injuries.
As he arrived his condition was described as stable.
The Penrith Winter Festival, being organised by Penrith Chamber of Trade and Commerce, will feature a range of events and activities which will appeal to families and children.
Hundreds of homes for Penrith
Plans for new housing in Penrith
Gwyn Clark, the Head of Planning for Eden District Council, says that there could be up to 560 new houses.
Load more updates
Back to top