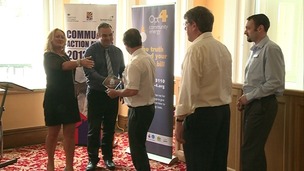 A charity in Penrith has won an award for its work helping people in fuel poverty in Cumbria.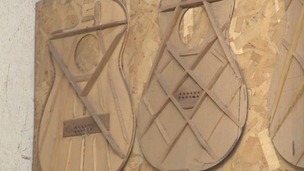 A guitar maker based in Penrith is celebrating over 40 years of making instruments professionally.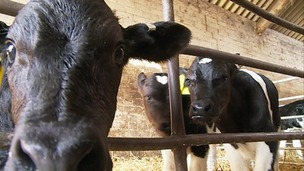 Male triplet calves are a two million to one chance. It makes sense to give these lucky calves names.
Live updates
Penrith spin to France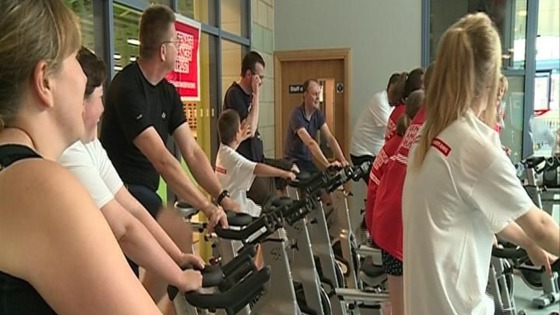 Over 140 people did their time on spinning bikes at Penrith Leisure Centre to raise money for Cumbria's Teenage Cancer Trust.
They cycled the equivalent of the Tour de France in 24 hours.
Their hard work has raised over £1500, which will be used to support more teenagers-only wards in cancer units.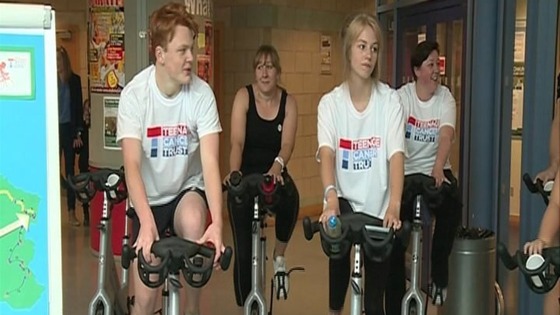 Penrith spin to France
Hundreds are taking part in a Spinathon for the Teenage Cancer Trust at Penrith Leisure Centre.
They'll cycle 3656km, the equivalent distance of the Tour de France on spinning bikes.
The Teenage Cancer Trust provides specialist units where young people can be treated together.
Advertisement
Penrith school celebrates 450 years
The Queen Elizabeth Grammar School in Penrith is celebrating its 450th anniversary.
From 12 noon until 8 today (Saturday 28th June) there's live music, "celebrity" guests, tennis and sprinting competitions and a hog roast.
On Sunday 29th June, the school's current pupils will challenge former pupils to a cricket match, followed by a service at St Andrew's Church.
The service will feature readings and music from the last 450 years.
Programme for Saturday 28 June:
12 noon to 6pm Stalls including: tombola, candy floss, coconut shy, hook a duck, giant buzzer, cupcakes, ice cream parlour, plant stall, book stall,
12 noon to 3pm Giant Bouncy Castle
12 noon to 2pm Barbecue & Tennis Tournament for Year 7 and Year 8
12 noon to 1pm Performances by school musicians
1pm Burying of time capsule
1.30pm to 2.30pm Drama performances
2pm to 3pm Sprinting competitions started by Gwenda Ward
2pm to 3.30pm Tennis Tournament for Year 9 and Year 10
2pm to 4pm Will Addison (Sale Sharks) rugby masterclass & musical performances
3.30pm to 6pm Open Tennis Tournament
4pm Planting of The Anniversary Oak
5pm Flash mob - Les Misérables : One Day More
6pm to 8pm Band performances
Cumbrian man builds a chapel for his bride-to-be
A hopeless romantic from Cumbria has built his bride-to-be her very own private chapel.
Complete with its own mini lake, the chapel at Melkinthorpe near Penrith promises to be the most perfect of venues for Peter Stott and his fiancée Joanne.
A football fan from Penrith has been knocked over by a motorbike whilst on holiday in Brazil for the World Cup.
Mark Fisher was crossing the street in the host city of Belo Horizonte when a motorcyclist hit the 25-year-old.
Mr Fisher suffered several bruises and a fractured tooth and is currently in a local hospital.
A spokesman said the motorcyclist fled the scene of the accident.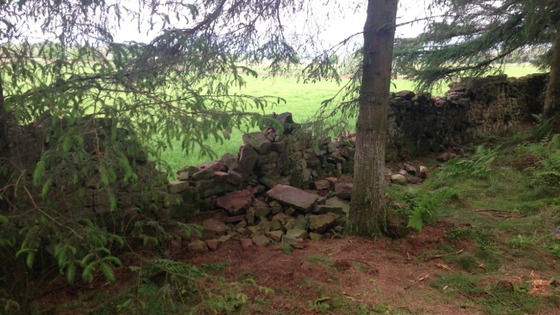 Police are calling on the community of Penrith to help stop an area of the town from being littered with rubbish and damaged, after a large group of young people are thought to have held a number of 'illegal raves' at Beacon Hill.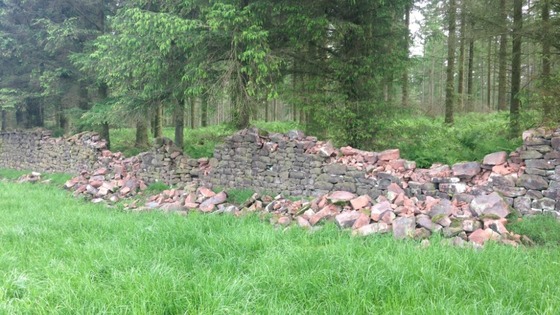 Around 30 to 60 young people are believed to have been involved - with some camping at the site following the gatherings on Friday and Saturday nights.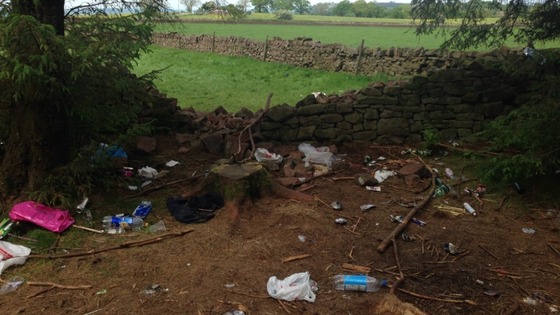 Advertisement
Armed Forces Week marked across the region
People in Penrith have taken part in a flag raising ceremony at the town hall to mark the start of Armed Forces Week.
Events are taking place across the country this week in the run up to National Armed Forces Day on Saturday 28 June.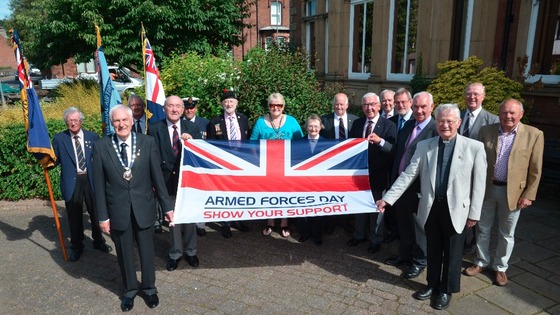 The chairman of Eden District Council, John Thompson, today raised the Armed Forces Day flag with David Stonehouse, Chairman of The Penrith and District Branch of The Royal British Legion.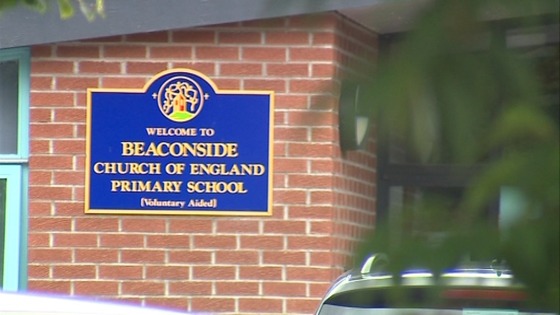 Around 90 youngsters have been affected by a stomach bug at a school in Cumbria.
The gastroenteritis outbreak at Beaconside Primary School, in Penrith, is not believed to be linked to food preparation.
Parents had been advised to keep their children, who have been ill, off school for 48 hours. The school says it is now back to 95 per cent attendance.
An adventure exhibition on display at the Rheged Centre near Penrith is encouraging visitors to get out and explore their local area.
John Stokes, Art Officer at Rheged Centre, told ITV about the concepts of the exhibition which is based on adventurer Alastair Humphreys idea.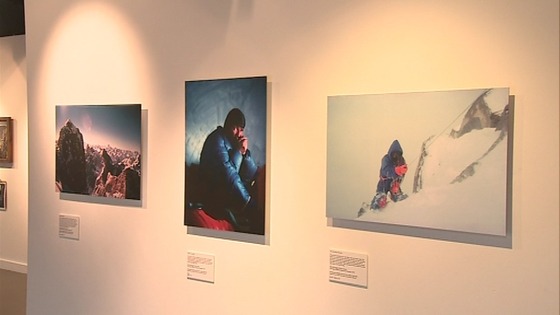 An exhibition exploring what the word 'adventure' means to different people is currently on display at the Rheged Centre near Penrith.
It encourages visitors to get out and have their own adventures by exploring their local area. An idea pioneered by adventurer Alastair Humphreys.
It's a daily exhibition that runs until Sunday 13 July. It includes contributions from Julian Cooper, Derek Eland, Richard Fisher, Roy Fleming and many more.
Load more updates
Back to top