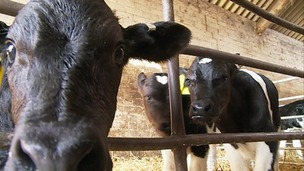 Male triplet calves are a two million to one chance. It makes sense to give these lucky calves names.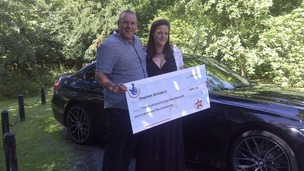 A couple from Penrith are celebrating today after matching five numbers plus the bonus in Saturday's Lotto draw,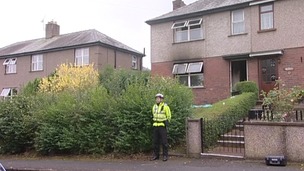 A man believed to be in his sixties has died in a house fire in Penrith, Cumbria
Live updates
Pupils at Yanwath School in Penrith were given a white knuckle ride this morning.
They had a visit from world renowned white water kayaker Ben Marr.
Ben was born in raised in Ontario, Canada but now travels the world taking on some of the most dangerous river rapids known to man.
He is currently on a tour of the UK talking to other enthusiasts about his adventures.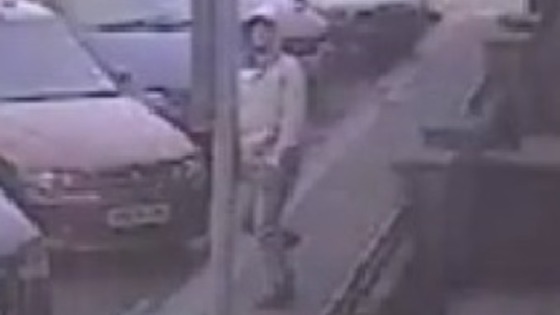 Cumbria Police release image of man they want to speak to in connection with an incident of robbery in Penrith on Tuesday, 21 January 2014.
Police were called to the incident at 4:55pm after a man threatened staff in a Penrith shop with a knife.
He is describes as being between 40 and 50 years old, with facial stubble and of average build.
He was said to be wearing a scruffy grey fleecy hoodie with grey tracksuit bottoms.
Police would like to speak to the man pictured as he may have information about the incident.
Anyone who recognises the man, or has any information about the incident, are asked to call Cumbria Police on 101 and speak to PC Richard Massey at Carlisle CID.
Advertisement
Cumbrian taxi drivers fight crime
Taxi drivers and civil servants are joining forces with Cumbria Police to encourage more people to spot and report child sexual exploitation.
Cards will be given out to taxi drivers in north Cumbria outlining the signs of child sexual exploitation and what they should do if they suspect someone is at risk.
"We at Penrith Taxis are more than happy for its drivers and staff to carry these cards and help combat child sexual exploitation – we see lots of things in our day to day contact with the public so it sounds like a good scheme."
– Rachael Boustead, Taxi Proprietor Penrith Taxi
"Everyone has a role to play in protecting children in Cumbria, regardless of their profession or knowledge of children.

"Taxi drivers often have the opportunity to witness interactions/signs of CSE that are hidden from the young person's friends or family."
– Cumbria Police spokesperson

Do you have concerns for the welfare of a child? Call Cumbria Police on 101 or Crimestoppers anonymously on 0800 555 111.
Three people in their early 20s have been charged in connection with incidents at Beacon Edge Nursing Home, Penrith.
William Bowman, aged 21 from Bowscar, Penrith has been charged with ten counts of ill treatment/ wilful neglect.
Chevonne Benson, aged 22 from Roman Road, Penrith has been charged with seven counts of ill treatment/ wilful neglect.Claire Strong, aged 20 from Clifton, Penrith has been charged with three counts of ill treatment/ wilful neglect.
This follows an investigation into safeguarding issues that were brought to the attention of Cumbria Police.
All three were charged on Friday 24th January 2014. They will appear in Carlisle Magistrates Court on Friday 7th February 2014.
"The investigation has been conducted with support of Adult Social Care Team and the Beacon Edge Care Home who have been proactive in safeguarding the residents. The priority throughout the investigation has been the support and care of the residents within the home."
– Cumbria Police spokesperson
Police are investigating a robbery at the Toffee Shop in Penrith where a man threatened staff with a knife.
It happened just before five o'clock yesterday afternoon at the shop on Brunswick Road.
The man brandished a knife towards staff before fleeing the scene in the direction of Bluebell car park.
He is described as:
Wearing a scruffy grey hoodie with grey tracksuit bottoms
Aged between 40 and 50 years old
Of average build
With facial stubble
A 42-year-old man from Penrith has been detained by police in connection with the incident.
Police are appealing for anyone who was in the area at around 5pm last night to get in contact.
They are keen to speak to anyone who noticed anyone running away from the area or acting suspiciously.
MP sleeps in highest, coldest place
Penrith and the Border MP Rory Stewart will spend this Saturday night sleeping in one of the highest and coldest places in England to raise awareness of Cumbria Community Foundation's Winter Warmth Appeal.
"Cumbria has some of the highest instances of fuel poverty in the country. Our traditionally built homes are difficult to heat and frequently off the mains gas grid, which make heating them very expensive.

"When your income is fixed, as is the case for many retired, elderly people, rises in energy bills can quickly become unaffordable, and the only choice left in the worst cases is to endure a cold home. It is completely unacceptable that an average of 300 people in Cumbria will die from the cold this Winter."
– Rory Stewart, MP Penrith & Border (Conservative)

He'll be joined by CCF's Chief Executive Andy Beeforth and supported by members of Penrith Mountain Rescue Team. They're hoping it will encourage people to sign up for a similar challenge 'The Big Sleep' in a field beside the Low Wood Hotel, Windermere, on Saturday 15 February.
This weekend, we'll be ensuring the safety of these brave souls by accompanying them to England's highest, coldest, stone-built bothy, over 2,700 feet up in the Pennines. It's no mean feat as the temperature will be well below zero and winds have been recorded at 113mph. The exact location for this Saturday's sleep out is a closely guarded secret as we don't want to encourage people to head out onto the fells overnight in winter. Instead we'd say consider joining The Big Sleep - a much more civilised sleepover beside the Low Wood on February 15.
– John Whittle, Penrith Mountain Rescue Team
I'd like to say thank you to all our donors who have helped raise more than £52,000 to keep older people warm this winter. If you have your own camping gear and can bear the cold for one night to help raise even more money for older people, please join us for The Big Sleep on Saturday 15 February. We'll try to keep our minds off the weather by watching a family friendly film on an outdoor cinema screen. All the information you need and the names of the people who have already signed up are on our website www.cumbriafoundation.org.bigsleep or speak to Dan on 01900 825760.
– Andy Beeforth, Chief Executive of Cumbria Community Foundation
Advertisement
Penrith fire cuts protest
Penrith fire cuts protest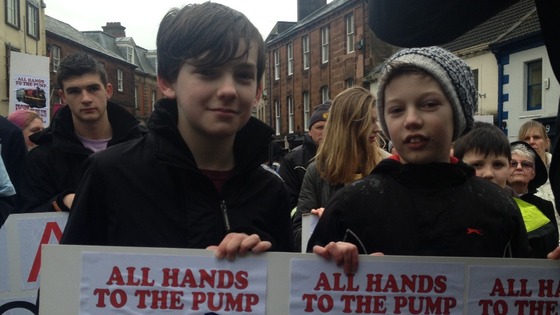 Hundreds of people marched through Penrith to urge Cumbria County Councillors to vote against restructuring 5 Cumbrian fire stations. Under plans, Penrith, Workington, Whitehaven, Maryport and Kendal would lose 1 of 2 fire engines.
Penrith fire cuts protest
Firefighters protesting in Penrith say "lives could be put at risk" if plans to axe one of the town's fire engines goes ahead.
The consultation hasn't finished and it's really important to look at all the alternative suggestions that have been made but these are really tough times and we didn't make the propositions lightly. I didn't walk with the march but it's important to listen to how the public feel here today.
– Cllr Patricia Bell, Lib Dem, Penrith East
Penrith fire cuts protest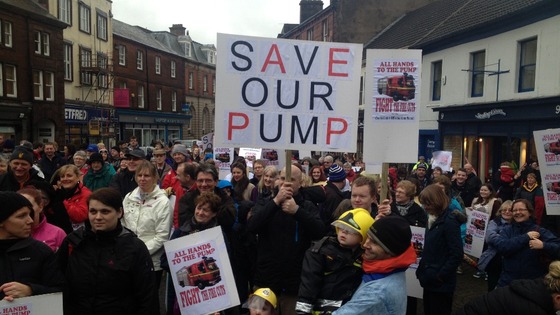 Load more updates
Back to top