British Rally Championship comes to Carlisle
The Mayor of Carlisle has waved off the first few cars over the start line of the city's Pirelli Rally.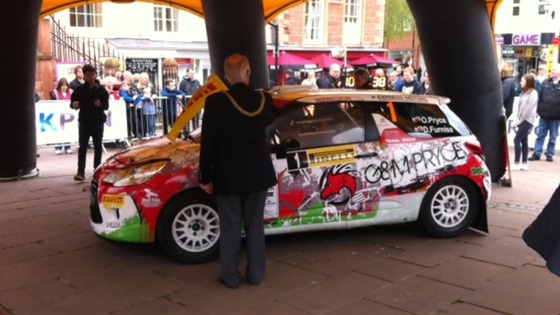 Drivers from across the UK are competing in the first round of the British Championship, watched by hundreds of local people who have turned out to support them. Competitors will now make their way to Kielder Forest for the first stage.