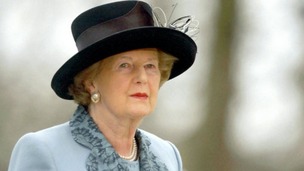 Some of the most famous comments from Britain's first ever female prime minister.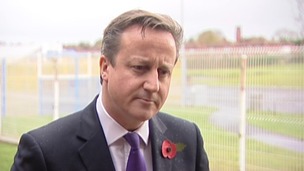 The Prime Minister David Cameron has visited Carlisle. He was in the city ahead of next week's elections for local police commissioners.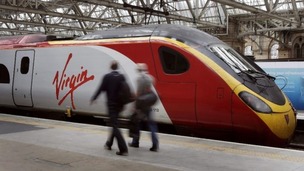 The Prime Minister and the Labour leader have clashed in the House of Commons over the West Coast Main Line.
Live updates
Thatcher funeral: Wednesday 17th April
First Minister Alex Salmon has paid tribute to Baroness Thatcher.
"Margaret Thatcher was a truly formidable prime minister whose policies defined a political generation.

"No doubt there will now be a renewed debate about the impact of that legacy.

"Today, however, the proper reaction should be respect and condolences to her family."
– Alex Salmond, Scotland's First Minister
Thatcher funeral: Wednesday 17th April
National
Labour will suspend campaigning in the local elections until further notice following the death of Baroness Thatcher, senior party sources have told the Press Association.
Advertisement
Thatcher funeral: Wednesday 17th April
The Scottish Conservative leader Ruth Davidson has paid tribute to Margaret Thatcher, following her death this morning.
"Baroness Thatcher was a true Conservative revolutionary - challenging out-dated institutions, confronting vested interests and transforming Britain into a property-owning democracy.

"She empowered millions of people in a way that was previously unimaginable and the positive impact of her legacy with be felt by thousands of families for decades to come.

"She proved to women everywhere there was nothing they couldn't accomplish.

"She will go down in history as one of the truly great Prime Ministers."
– Ruth Davidson, Leader, Scottish Conservatives
Thatcher funeral: Wednesday 17th April
National
Former PM Tony Blair has paid tribute to Lady Thatcher:
"Margaret Thatcher was a towering political figure.

Very few leaders get to change not only the political landscape of their country but of the world. Margaret was such a leader. Her global impact was vast.

And some of the changes she made in Britain were, in certain respects at least, retained by the 1997 Labour Government, and came to be implemented by governments around the world.
As a person she was kind and generous spirited and was always immensely supportive to me as Prime Minister although we came from opposite sides of politics.

Even if you disagreed with her as I did on certain issues and occasionally strongly, you could not disrespect her character or her contribution to Britain's national life.

She will be sadly missed.
Thatcher funeral: Wednesday 17th April
Local MPs Tim Farron and Russell Brown have paid tribute to former Prime Minister Margaret Thatcher who died this morning following a stroke:
Sad to hear about Thatcher. She was a pioneer for women in politics and changed the face of Britain
-@timfarron via Twitter
My sympathy and condolences to Margaret Thatcher's family. Britain's first woman Prime Minister and a hugely influential figure in politics
-@russellbrownmp via Twitter
Thatcher funeral: Wednesday 17th April
National
Jon Swaine, of the Daily Telegraph, has spoken to Diane Thatcher about the death of her former mother-in-law.
Diane Thatcher, mother of Lady Thatcher's grandchildren, tells me from Texas: "My children & I are heartbroken .. she will be dearly missed"
Advertisement
Thatcher funeral: Wednesday 17th April
National
Former Conservative prime minister Sir John Major described Baroness Thatcher as a "true force of nature" and a "political phenomenon".
In government, the UK was turned around under - and in large measure because of - her leadership.

Her reforms of the economy, trades union law, and her recovery of the Falkland Islands elevated her above normal politics, and may not have been achieved under any other leader.

Her outstanding characteristics will always be remembered by those who worked closely with her: courage and determination in politics, and humanity and generosity of spirit in private.
Thatcher funeral: Wednesday 17th April
National
In 1982 Argentina invaded the Falklands. Following reports British troops had recaptured the island of South Georgia from Argentina, she told reporters asking questions of her: "Just rejoice at that news."
Thatcher funeral: Wednesday 17th April
National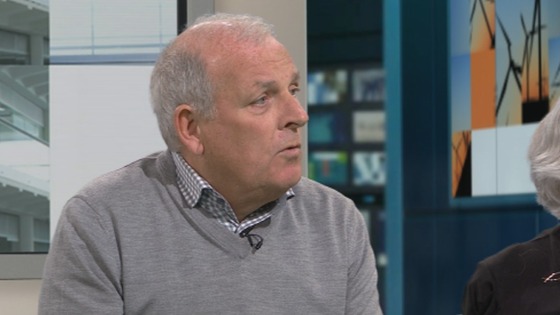 Kelvin MacKenzie, editor of The Sun from 1981 to 1994, told ITV News that Margaret Thatcher "had an umbilical cord in difficult times to the voter".
He added: "We don't have leaders like that at the moment. It might be a different time. She was a sensation and her Thatcherite legacy will be something that will haunt the Conservative Party for decades to come."
Thatcher funeral: Wednesday 17th April
National
Downing Street has confirmed that Baroness Margaret Thatcher will be given a Ceremonial funeral:
Downing Street can announce that, with The Queen's consent, Lady Thatcher will receive a Ceremonial funeral with military honours. The service will be held at St Paul's Cathedral. A wide and diverse range of people and groups with connections to Lady Thatcher will be invited.
The service will be followed by a private cremation. All the arrangements being put in place are in line with wishes of Lady Thatcher's family. Further details will be published over the coming days.
– Downing Street statement
Load more updates
Back to top