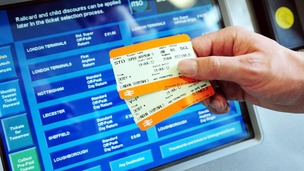 Unions describe 'Great Train Robbery' as rail fares increase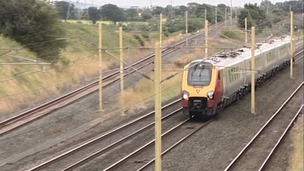 Unions warning of job losses and worsening service ahead of West Coast Mainline decision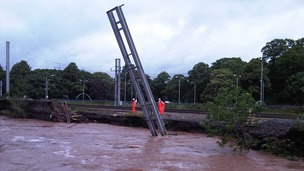 Disruptions on the West Coast Main Line after the tracks flood and a wall collapses
Live updates
Network Rail sentenced over Grayrigg derailment
A judge at Preston Crown court has fined Network Rail £4m for the Grayrigg rail accident which killed one person and injured nearly 90 others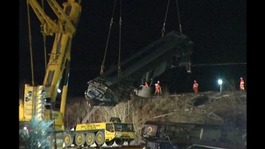 Network Rail have been fined over the Cumbrian crash in 2007 which killed one person and injured nearly 90 others.
Read the full story
Advertisement
Network Rail sentenced over Grayrigg derailment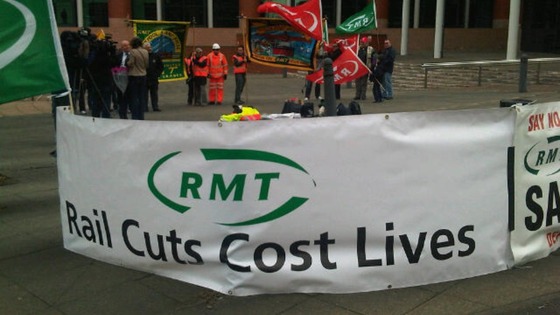 RMT are protesting outside Preston Crown Court ahead of Network Rail's sentencing over the Grayrigg crash in 2007. They face an unlimited fine.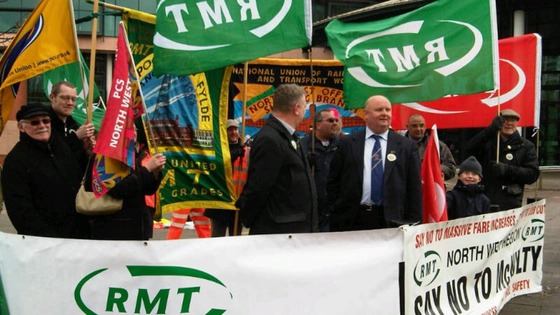 Network Rail sentenced over Grayrigg derailment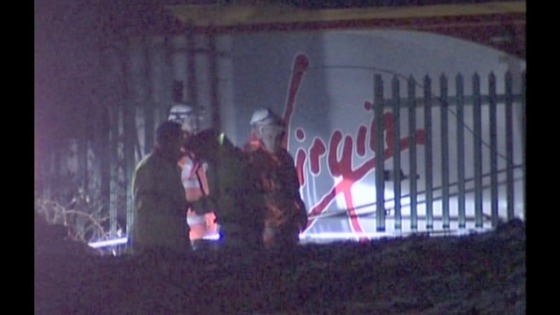 Network Rail will sentenced for the Grayrigg derailment, which killed one person and injured 86 others. The company, which is responsible for safe upkeep of railways, faces an unlimited fine for catalogue of safety failures in the lead-up to the crash in Cumbria in 2007.
Margaret Masson, 84, from Glasgow, died from multiple injuries after the Virgin Pendolino London to Glasgow express train crashed on the West Coast Main line near Kendal. The 300-tonne train derailed at 95mph when it hit a faulty set of points.
Network Rail will plead guilty to a string of health and safety breaches. The sentencing will take place at Preston Crown Court.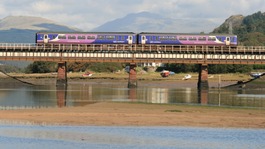 Coastal line future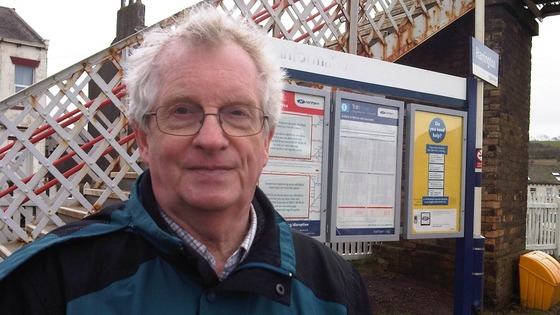 Tony Potts, Copeland Rail Users Group said: "We don't want to see a micro franchise here on the west coast. Being independent from the main line could cost us our links to Lancaster and the North East. We want to see better connections. The line should be improved but not in the way suggested."
Advertisement
Coastal line future
The future of Cumbria's coastal rail line is to be discussed.
The county council is assessing whether it would be viable for the takeover of the line's franchise, up for renewal next year.
The council wants to discuss the proposal with several interested parties, such as existing rail companies.
Grayrigg Court Case
The Grayrigg derailment in 2007, resulting in the tragic death of Mrs Masson, was a terrible event.

Within hours of the event it was clear that we were responsible, that the infrastructure was at fault, so it is right that we plead guilty.
We again apologise to Mrs Masson's family for the undoubted grief this has caused them.
– David Higgins, Network Rail chief executive
Grayrigg Court Case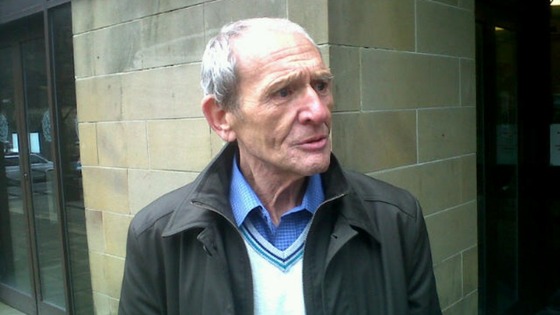 Network Rail says it will plead guilty to a series of health and safety offences following the fatal Grayrigg train crash in 2007.
Passenger Margaret Masson died and 86 others were injured when a Virgin Pendolino was de-railed in Cumbria.
The company will be sentenced next month.
Today Margaret Masson's son, George, said that his family had been through hell for the last five years.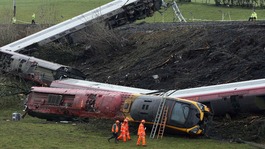 One woman died and 88 people were injured in the 2007 Grayrigg train derailment. Five years on Network Rail are summoned to court.
Read the full story
Load more updates
Back to top