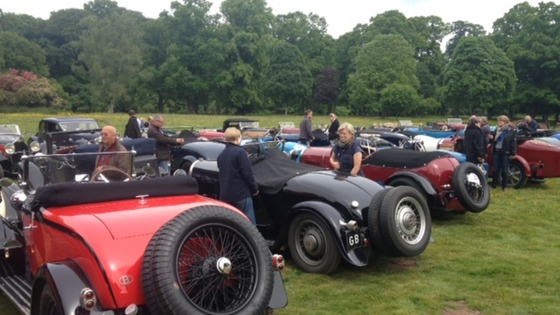 More than 100 Bugatti cars from 16 countries are visiting Abbotsford House in the Scottish Borders.
Bugatti owners are meeting for lunch in the marquee in front of Sir Walter Scott's former home, as part of the 50th International Rally.
The visit is part of a 600 mile over five days, which will include stops in Peebles, Alnwick, Edinburgh, Pitlochry, Balmoral and Loch Tay.