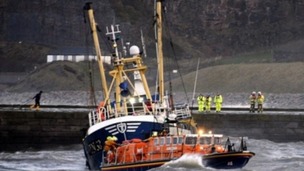 Workington's RNLI team have been recognised following a difficult rescue in 2011.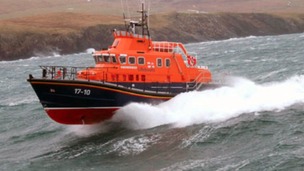 The figures for the number of RNLI callouts have been released.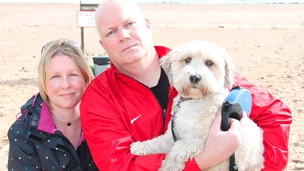 A couple and their pet dog were plucked to safety after they were cut off by the treacherous Solway tide.
Live updates
Last year, the poor weather kept many people away from our beaches but this summer long periods of sunshine have led to visitors flocking to the coast.

Our lifeguards have been kept extremely busy treating everything from minor cuts and bruises through to performing major first-aid and lifesaving rescues.

95% of a lifeguard's work is preventative and this year the public has really embraced our key safety messages such as always swimming between the red and yellow flags. This has probably meant incidents haven't risen too sharply compared to the increased volume of beach users.**
– Matt Horton, RNLI Senior Lifeguard Manager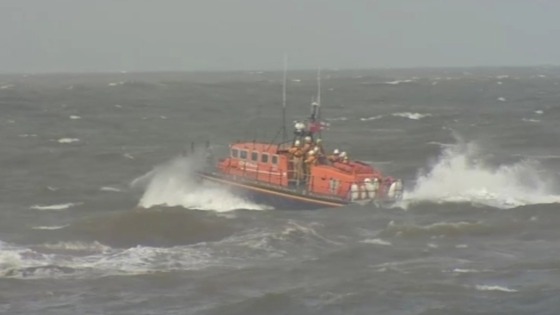 This summer was one of the busiest on record for lifeboat crews from the RNLI in the north, which includes the Cumbrian coastline. They dealt with more than 14 hundred incidents, up 23 per cent on last year.
Advertisement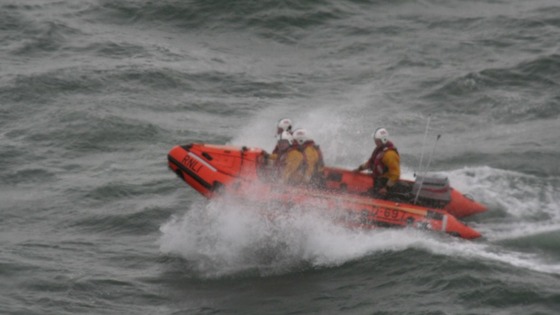 The fourth year of Park Fest gets underway in Stranraer today.
The music festival is organised by the Stranraer branch of the Royal National Lifeboat Institution, to raise funds for their local lifeboat.
The two day festival includes family attractions from craft stalls food vans and fairground rides and performances from 17 bands.
Headlining this year is popular 90's band Dody, and local artists like Zoe Bestel and Finding Albert will also be performing.
Entrance to the general park area is free and entry to the music marquee is £15 for adults, £5 for under 18's and free for under 12's.
Borders beach patrolled by RNLI lifeguards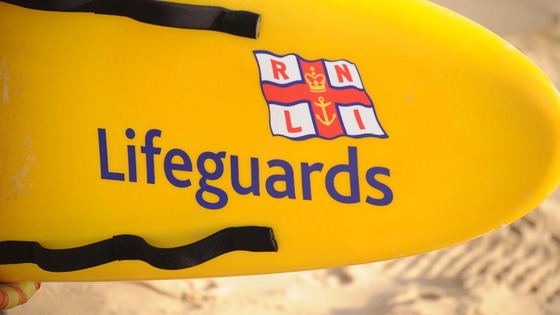 Coldingham Sands in the Scottish Borders is to become the first beach in Scotland to be patrolled by lifeguards from the Royal National Lifeboat Institution (RNLI).
The popular tourist spot attracts around 20,000 visitors every year and it is hoped that the presence of lifeguards will improve safety standards in the area.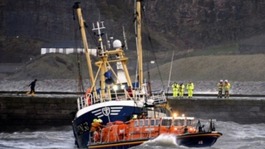 Workington's RNLI team have been recognised following a difficult rescue in 2011.
Read the full story
RNLI fundraiser in Carlisle
Fundraisers in Carlisle literally pushed the boat out today.
Volunteers for the Royal National Lifeboat Institution were out in force in the city centre, and it was something of an historic occasion.
Kim Ingles has this report:
Advertisement
RNLI fundraiser in Carlisle
"We're delighted that the William Riley is coming to Carlisle. It will provide a unique opportunity to see one of the classic lifeboats of its time, a great experience for the whole family to enjoy.

"I hope that people come along to say "hello" and also pop any spare change into one of our collection buckets!

"I'm very grateful to Whitby Historic Lifeboat Trust and to Carlisle City Council for making this special visit possible and for helping us to raise vital funds to enable our volunteer lifeboat crews and flood rescue teams to continue with their lifesaving work."
– Elizabeth Auld, Secretary, RNLI Carlisle Branch
RNLI fundraiser in Carlisle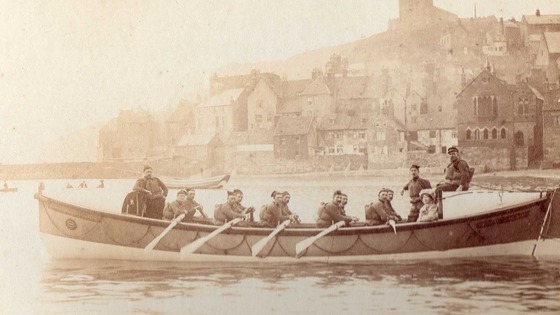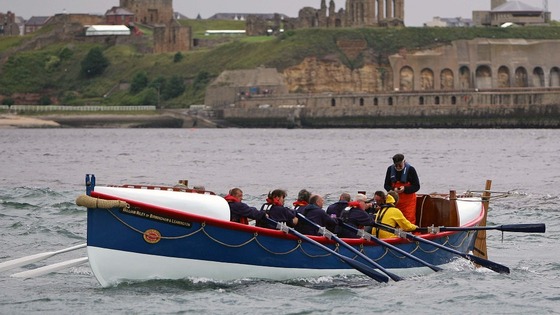 RNLI fundraiser in Carlisle
Volunteers from the Royal National Lifeboat Institute are fundraising in Carlisle, to honour a special visit by the 'William Riley', a ten-oared lifeboat from 1909.
The historic boat, now owned by the Whitby Historic Lifeboat Trust will be on display in the city centre between 10am and 5pm.
It's the second time in three years that an historic boat has visited the city.
In 2009, a similar lifeboat to the 'William Riley' made its way through the streets as part of the Carlisle RNLI centenary celebrations.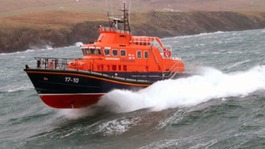 Load more updates
Back to top