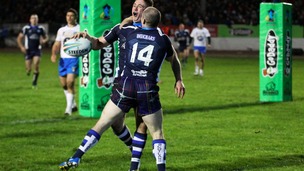 Coaches Carlo Napolitano and Steve McCormack have been dissecting what happened during this weekend's Rugby League World Cup game.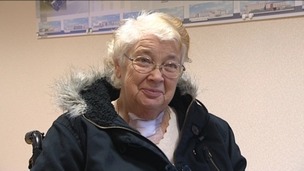 Workington Town player Marc Shackley went to visit fan Yvonne Matthews when she was in a coma. His visit helped bring her round.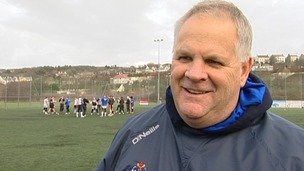 Don Gailer will leave his post as head coach of Whitehaven Rugby League Football Club with immediate effect.
Live updates
As the football season begins, rugby league's championship is fast approaching the point of no return.
In West Cumbria, that means the season-long survival battle will be won or lost over the next few weeks.
Yesterday, Whitehaven threw themselves a relegation lifeline.
The survival battle is hotting up in the Rugby League Championship, and both West Cumbrian clubs took another step towards safety yesterday, Sunday 13 July.
Workington won at Keighley while Whitehaven claimed victory in a thrilling match against Dewsbury, as Simon O'Rourke reports:
Advertisement
It's been a busy weekend for our region's Rugby League teams, with Workington Town making it three wins in a row by beating Batley at Derwent Park on Sunday.
Meanwhile, Whitehaven beat Barrow in a Cumbrian derby, as Ryan Dollard reports.
An independent review is looking into why few people attend rugby league games in West Cumbria.
They're considering merging Workington and Whitehaven.
Mark Fryer is Vice-chairman of Workington Town:
The Rugby Football League have unveiled plans for a major review of the game in West Cumbria which hasn't ruled out the merger of the two professional clubs Workington Town and Whitehaven.
Following the success of the Rugby World Cup last year that saw more than 14,000 fans attended two matches at Workington's Derwent Park, the RFL has commissioned the report which will be completed later this summer.
The Rugby Football League has decided to review West Cumbria's rugby teams.
During the World Cup games crowds of 14,000 poured to watch the games which has now dropped to crowds of 700 people.
Both rugby teams have said they will work together to face mutual challenges and that the possibility of merging the teams cannot be ruled out until further evidence has been reviewed.
The review aims to create an environment for both rugby teams to flourish.
Advertisement
Whitehaven had a day best forgotten away at Leigh, but Workington Town have their first win of the season.
Now they'll start looking for their second coach of the season.
Gala and Melrose have both won their Scottish Premiership matches this afternoon.
Gala beat Stirling, while Melrose beat Aberdeen.
It means the title will be decided when the teams play in three weeks time - just two miles apart.
Gala will be at home to Ayr, and Melrose at home to Currie.
If Gala win, it will be for the first time in 31 years.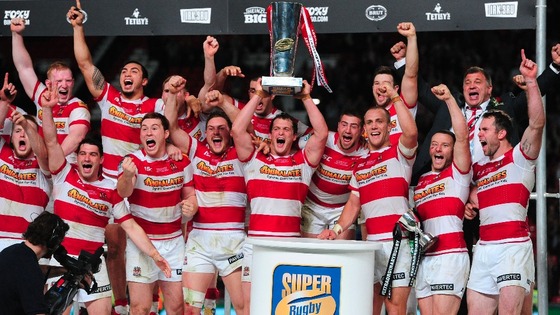 Today's scheduled game between Workington Town and rugby league giants Wigan Warriors has been called off. Heavy rain led to the pitch at Derwent Park becoming water-logged.
Discussions are ongoing to try and rearrange the fixture.
It was a testimonial match in honour of Wigan's Paul Prescott, whose career was recently ended through injury.
The Rugby League new season is still more than a month away, but the big beasts of West Cumbria have woken from their winter hibernation.
Yesterday saw the neighbours have a pre-season get together at the Recreation Ground.
Load more updates
Back to top