In Rugby Union Melrose got two wins for the price of one on Saturday.
They knocked Gala off the top of the premiership by beating them in the big derby at The Greenyards.
Melrose also earned vital points in the Border League with the match counting towards both competitions.
Stuart Cameron reports.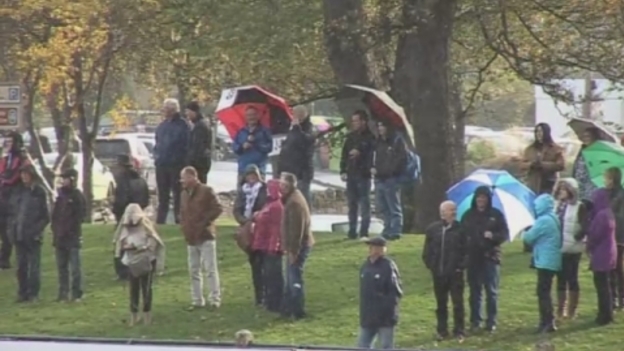 Rugby union now and there are plenty of Border Derby Days to enjoy throughout the season, but with respect, tomorrow it's the big one.
The champions Melrose versus the Leaders Gala is the Premiership's heavyweight neighbourhood squabble.
Stuart Cameron looks ahead to the showdown at The Greenyards.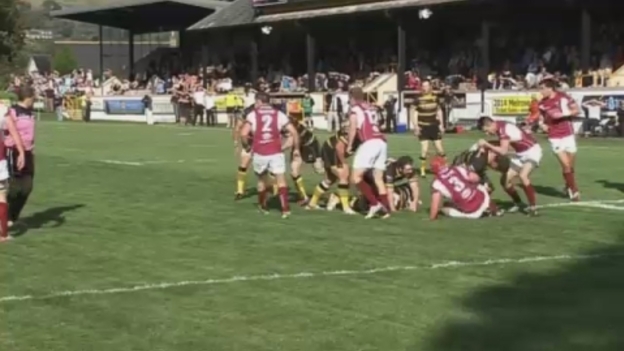 Advertisement
In Rugby Union there were Borderers aplenty in Scotland's 7's team, which was in action down under, while Gala were taking care of business on the home front.
Stuart Cameron rounds it all up for us.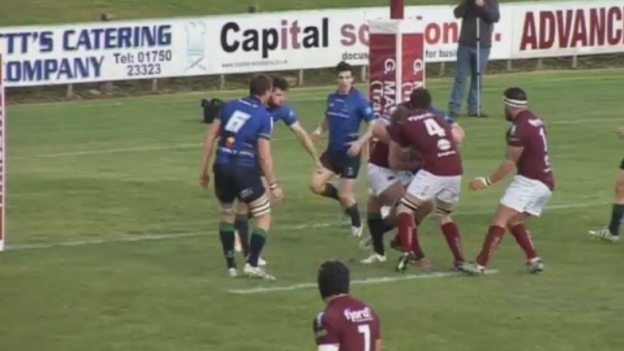 On Saturday the rugby season got underway in the Borders with a number of friendly matches being played, with most of the top teams from the area in action.
While the results were academic, the games themselves were vital preparation for the Cup and League matches which start this month.
Stuart Cameron took in three of the fixtures which had tries, plenty of action and some unwanted drama.
Tomorrow's the penultimate round of the Kings of the Sevens tournament in the Borders.
Stuart Cameron takes a look at the current state of affairs in the series:
An amateur Rugby Union side are just one game away from a Twickenham cup final.
Aspatria face Stafforshire side Leek in the semi-final of the Intermediate Cup.
A win would propel them towards a national final and the biggest day in the club's 140 year history.
Neil Billingham reports:
Advertisement
Carlisle Rugby Club's Colts team compete in the semi-final of the National Cup on Sunday.
The players are just two games away from becoming the best under 18 side in the country.
Scottish Rugby Union fans are focussed on the French this weekend.
It's Scotland v France in the 6 Nations at Murrayfield tomorrow, but the countries also do battle tonight, with the Borders Boys front and centre.
Stuart Cameron looks ahead.
The Scottish Premiership Title race is going down to the wire.
Gala and Melrose both won their penultimate league games on Saturday.
That means Borders teams will finish first and second and the Championship will go down to the last day of the season on March 22nd. Stuart Cameron reports.
Load more updates