Thousands of Scottish rugby fans have descended on Newcastle for their team's final pool match against Samoa.
Victory will guarantee Scotland a place in the quarter-finals.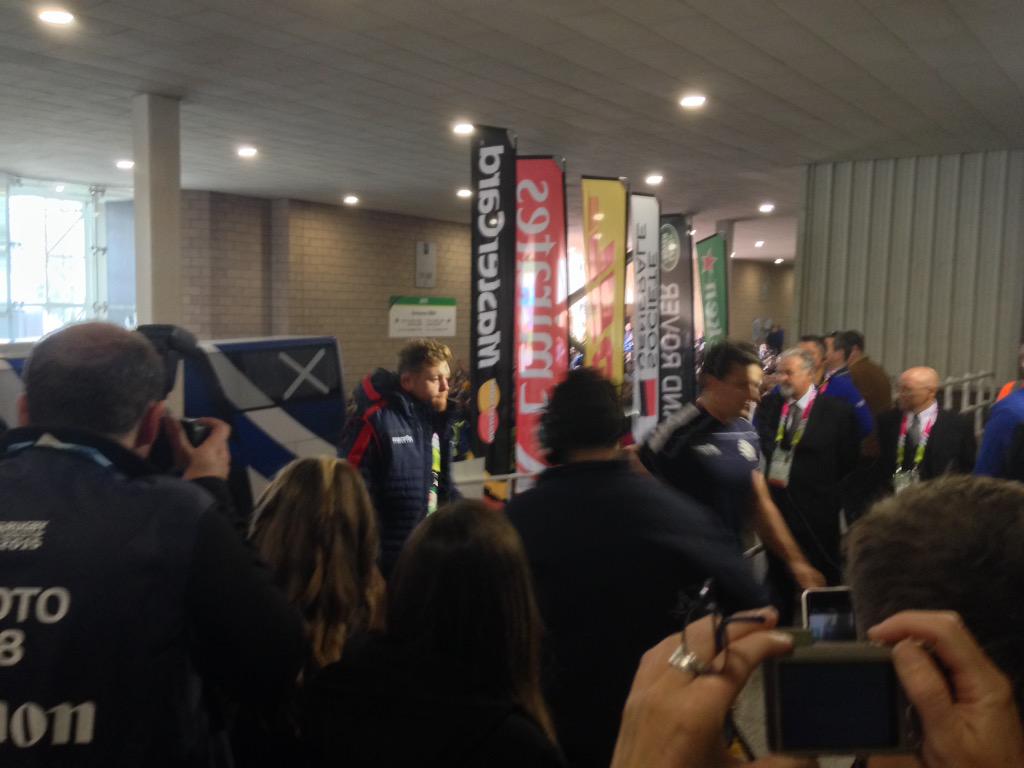 Coverage of Scotland v Samoa starts at 2pm on ITV.
Have you travelled to Newcastle for the match? Tweet us your pictures @itvborder or email pamandian@itv.com.
Scotland are just hours away from a game which could see them reach the quarter-finals of the Rugby World Cup.
The men in blue take on Samoa in their final pool match at St James' Park in Newcastle.
Three Borderers are once again in the squad, with Greig Laidlaw captaining his side. In their match against South Africa, full-back Stuart Hogg and hooker Ross Ford were taken off with injuries.
However, they will both start for Scotland today after being given the all-clear by team medics.
Thousands of Scotland fans are already on their way to Newcastle to support their team, knowing that a win will secure them a place in the quarter-finals.
Their opponents, Samoa, cannot qualify and will be without one of their key players, Alesana Tuilagi, who's been suspended for foul play.
ITV coverage begins at 2pm with kick-off at 2.30pm.
Advertisement
Stuart Cameron looks ahead to the weekend's rugby action in the Borders
Its not just in the World Cup that all the rugby action's taking place.
New Scottish Rugby figures show the number of competitive matches played at youth level by Scottish schools and clubs has doubled in the past month compared to September 2014.
The captain of the Cumbrian women's rugby team has been named the national player of the year.
Lucy Meadley, who plays for the Carlisle Cougars, won the award at a ceremony at Twickenham.
Vern Cotter has announced the Scotland squad for the 2015 Rugby World Cup, and three players from the Scottish Borders are included.
Read the full story ›
Advertisement
The Rugby World Cup trophy has visited Cumbria as part of its 100 day tour of the British Isles. It was taken up Scafell Pike and then went along to the Workington rugby club ground where people queued to have their photos taken with it. Watch Hannah McNulty's report below.
The rugby world cup trophy has been in Cumbria as part of its 100-day tour around the British Isles.
It's the cup's second visit to our region. The tour began on the England Scotland Border at Carter Bar in June.
The organisers said they felt on top of the world after taking the trophy up Scafell Pike, England's highest mountain. Later it went on to inspire young players in Workington.
The Rugby World Cup has arrived in Workington, having been carried to the top of Scafell Pike.
The Webb Ellis Cup tour began in the Scottish Borders last month, and it's now passing through an equally rugby-mad region - West Cumbria.
Load more updates