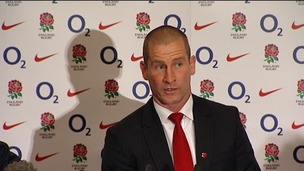 Victory over Italy at Twickenham this afternoon would leave England one game from Grand Slam glory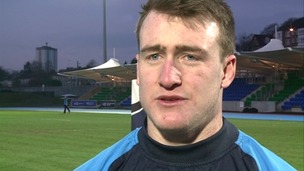 Stuart Hogg has had an eye catching start to the Six Nations. Another strong performance this afternoon could book his ticket to Australia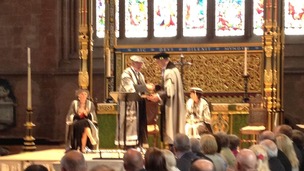 Former England captain Steve Borthwick has received an honorary Fellowship from the University of Cumbria
Live updates
Melrose take Scottish title
It is thirty-one years since Gala last lifted the trophy, Melrose are aiming for their third title in four years.
Gala have a two point advantage going into the last weekend of the season. Stuart Cameron met both coaches ahead of the biggest games of their seasons.
The destination of the Border Cup could be decided tomorrow when two more matches are played in the competition.
Stuart Cameron has the details.
Advertisement
Around 2000 people turned up for the traditional Boxing Day match between rivals Melrose and Gala at the Greenyards for the Waverley Cup.
Stuart Cameron has this report:
The game between Hawick and Jedforest tomorrow has been switched to Volunteer Park in Hawick with a 2pm kick-off.
For the final time this year, the focus is on the rugby union league - our eight top-ranked clubs are all in action and just to add extra festive fun, there is a big local derby at Mansfield Park.
Stuart Cameron has the details.
In Rugby League Wath Brow Hornets are preparing to defend their National Conference Title in the Grand Final.
They face West Hull in Widnes today, November 17. They have already beaten their opponents twice in the league this season, but coach Ian Rooney insists they will not be taking anything for granted.
Kick-off is at 2:30pm.
Rugby legend remembered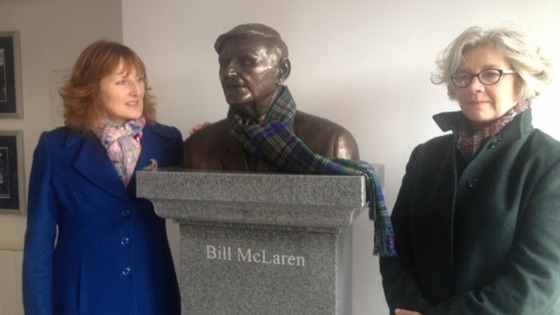 A new statue commemorating the life of Borders rugby legend, Bill McLaren, has been unveiled at Murrayfield Stadium.
The "Voice of Rugby" bust was unveiled at the home of Scottish rugby with Bill's daughter Linda Lawson and and former Scotland scrum-half, Alan Lawson among the guests.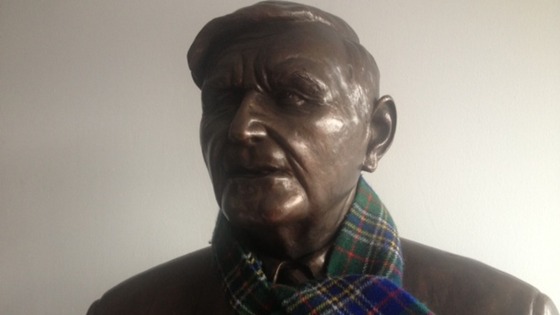 The rugby master from Hawick died in January 2010 aged 80.
A statue was also erected in his home town earlier this year. Click here for more.
Advertisement
A special dinner has been held to announce the greatest ever Hawick team. A panel of experts gathered at Mansfield Park last night to put the list together and there was a place in the squad for the latest star the Borders town has produced. Stuart Cameron reports.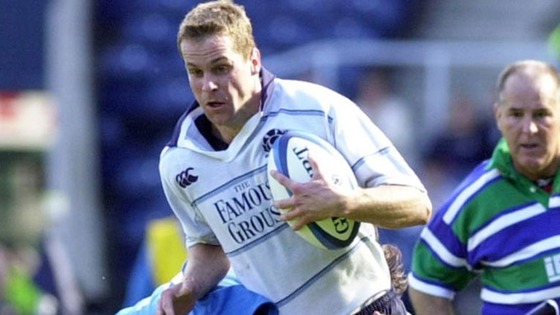 Rugby legend Christopher Paterson is receiving an honorary fellowship from the Borders College at a ceremony later today.
He is the only Scottish player to have played in four Rugby World Cups and holds the record for world cup appearances.
He retired from international rugby in December 2011, shortly after the 2011 Rugby World Cup, and as a professional player in May 2012.
The son of former Scottish international Craig Chalmers has been banned from the game for two years after admitting using prohibited substances.
19-year-old Melrose Utility Back Sam Chalmers has described his actions as "stupid, naive and desperate."
He tested positive for anabolic steroids at a Scotland Under-20's training session in May.
Melrose RFC's Sam Chalmers is to due to face an International Rugby Board hearing this week, after allegedly testing positive for a banned substance.
The 19 year old, who is the son of former Scotland international Craig Chalmers, did not take part in Melrose's premiership match this weekend.
Scottish Rugby Union and the International Rugby Board have both declined to comment on the allegations until after the hearing.
Load more updates
Back to top