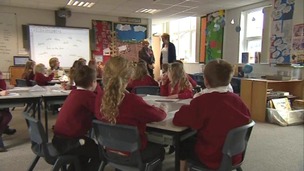 There are hundreds of unfilled school governor positions across the county and an urgent recruitment campaign is underway.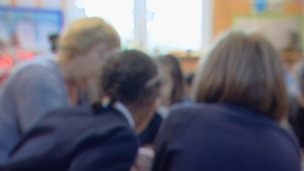 Schools in Cumbria face 'significant financial challenges' over proposed changes to how government money is allocated.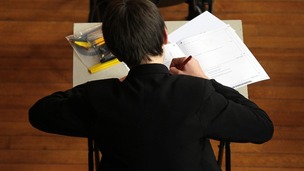 Scotland's pupils and teachers have been congratulated after a successful year of exam results.
Live updates
Cumbria County Council have today approved the move to close two failing secondary schools in West Cumbria, in favour of replacing them with a single academy.
Southfield Technology College and Stainburn school in Workington will now close in August 2015, delaying the closure from the end of this year.
The proposed new academy will have 1,200 places for school children.
Deputy Prime Minister Nick Clegg has said he hopes a new fund announced by the Department of Education to help children from disadvantaged families will "help our youngest children get on in life."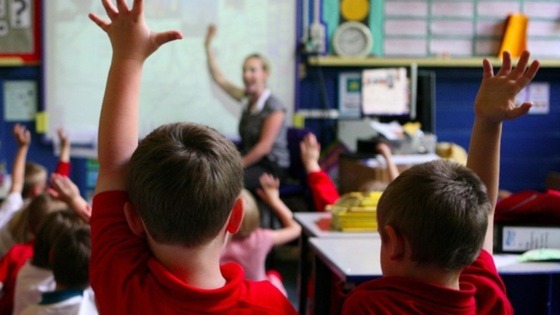 He said:
"Every child in Cumbria deserves the chance to fulfil their potential, and this extra funding is a boost to help our youngest children get on in life and succeed.
"Boys and girls from poorer families have often already fallen nineteen months behind their better off classmates by the time they hang up their coat on the first day of school. Increasing their chances of success has got to be a top priority."
Advertisement
The Department for Education has today announced that three and four year olds from low income families will benefit from a new £50 million fund aimed at preventing them from falling behind before they have even started school.
Nearly 1,000 children in Cumbria could benefit from the new Early Years Pupil Premium, which is estimated to be worth around £300 per pupil.
This would mean that Cumbria will receive more than £286,000 in additional funding.
Students from three of Carlisle's secondary schools are among the latest to receive specialist cycle safety training.
It's being delievered through Cyclewise, who provide more than 4,000 primary and secondary schoolchildren with training every year
Each of the schools encourage their students to cycle to school, and it's hoped that the training will help keep them safe on their journeys.
"Cycling is really on the up at the moment and we know Bikeability training is really popular with young people in schools."
– Councillor Keith Little, Cumbria County Council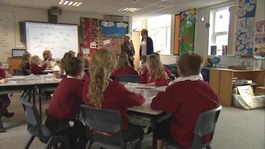 There are hundreds of unfilled school governor positions across the county and an urgent recruitment campaign is underway.
Read the full story
Cumbria County Council is appealing for more people to take on the role of being a school governor.
There are hundreds of unfilled positions across the county.
Cumbria County Council has asked for anyone who is interested in taking up the voluntary role to get in touch.
Advertisement
Police Scotland say Kelso High School was evacuated at about 2.30pm on Monday after a "suspicious phone call". The building is being searched as a precaution.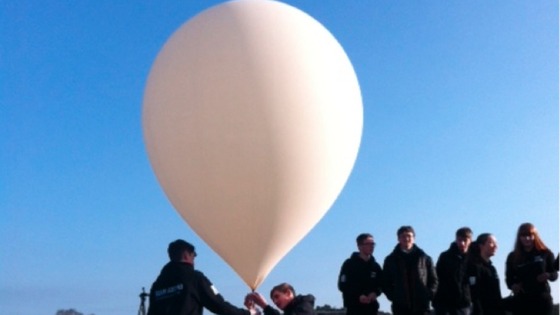 Pupils from Cockermouth School in Cumbria are launching another recording device into space this morning.
They have constructed a special balloon, fit for space, with the help of trained professionals.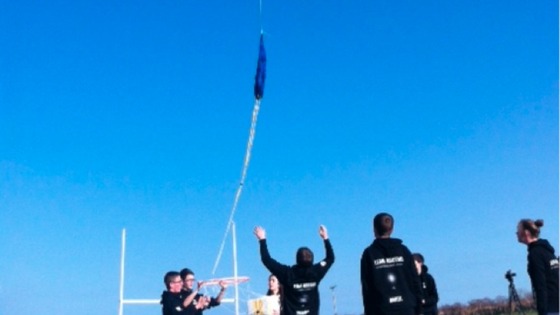 The balloon is due to record video footage as it ascends into space and returns.
Cockermouth School was believed to be the first in Cumbria to send such a device into space last year.
Two pupils from Cockermouth School in Cumbria have come first and second in a prestigious writing competition.
Year 12 student Hannah Lewis won the Anne Pierson Cumbria Young Writers Award at the Words by the Water Festival in Keswick for her short story.
Year 13 pupil Jessica Walker came second for her poem.
"The work of Jessica and Hannah was stunning and I am very proud of their achievements."
– Head teacher Geoff Walker
A group of youngsters in Penrith have been getting a taste of the thrills and spills of white-knuckle competition.
What they have been learning about may not be an Olympic sport, but it is certainly dramatic.
Amy Dunsmuir has more.
Load more updates
Back to top