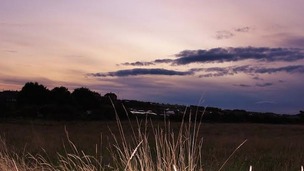 Cloud will be slow to clear from the south on Monday morning. Otherwise, dry with some spells of sunshine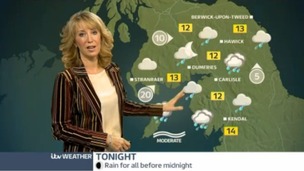 Emma Jesson brings you Sunday night's forecast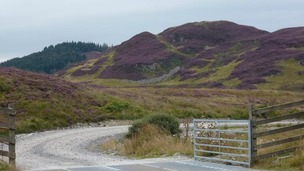 According to the Met Office, today is the last day of summer! Plenty of sunshine today. Rain tonight
Live updates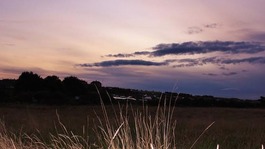 Cloud will be slow to clear from the south on Monday morning. Otherwise, dry with some spells of sunshine
Read the full story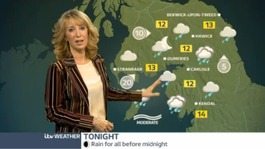 Advertisement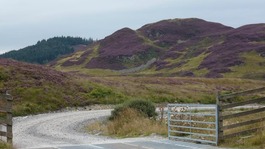 According to the Met Office, today is the last day of summer! Plenty of sunshine today. Rain tonight
Read the full story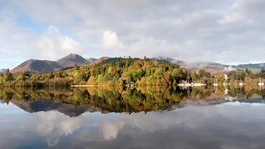 Odd very light shower possible on the W/NW breeze on Sunday morning, but you'll be very unlucky to catch one. Good sunny spells developing
Read the full story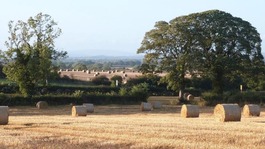 One or two showers across the west of the region, dry east of the pennines; best of any sunshine here. Breezy. Showers fade
Read the full story
David Cameron says he can be trusted to deliver more powers for Scotland if there's a "No" vote in the referendum. The Prime Minister was speaking on the second day of his visit north of the border.
Alex Salmond was also on the campaign trail today, arguing independence would transform childcare and save families up to £5000 a year. Kathryn Samson reports.
Advertisement
Farmers face low grain prices despite good harvest
Despite high yields in the South of Scotland, the National Farmers Union says producers are struggling to make a profit due to a fall in market prices.
Our Borders reporter Jenny Longden has been at a farm near Duns to find out, what it may mean to farmers, and ultimately consumers.
Well earlier Ian Payne spoke to Andy Hindhaugh, who sells crops for a living. He began by asking him to explain why, if it has been a good harvest, can it be a bad year for farmers?
Farmers face low grain prices despite good harvest
Farmers say that despite a bumper yield during harvesting time this year, they are being paid much less for the grain they produce.
Farmers across the region are being paid up to £100 less per tonne on last year, for grains including wheat, oats and barley.
The approximate grain prices for 2013 to 2014 are:
Winter Barley: -£50 per tonne
Oil Seed Rape: -£100 per tonne
Malting Barley: -£100 per tonne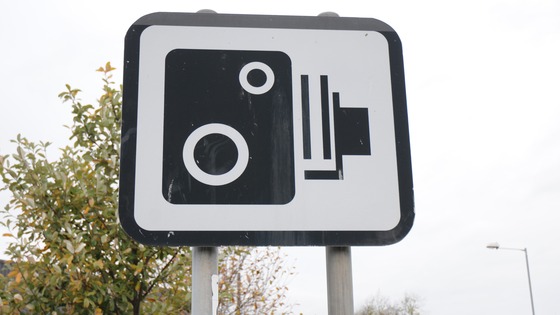 70 drivers have been stopped in a new scheme which is encouraging drivers to exercise more caution around schools.
Speed checks are being carried out outside 20 primary schools across Lothians and the Borders. Since the scheme began on the 19th August, 70 drivers have been stopped for offences including speeding and dangerous parking.
Police hope this will encourage drivers to slow down and park considerately.
Farmers face low grain prices despite good harvest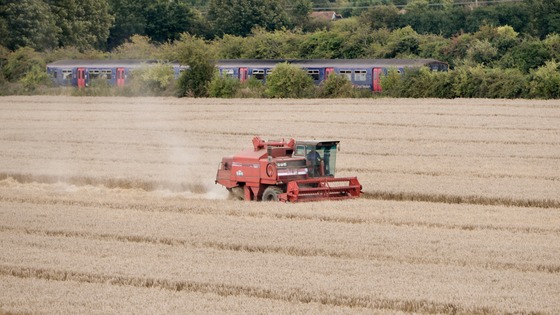 Farmers in southern Scotland are facing one of the best harvests in recent years, but are struggling for grain prices.
The warm weather through the summer has meant farmers don't need to pay for drying costs but the good yield is driving prices down at market.
Load more updates
Back to top