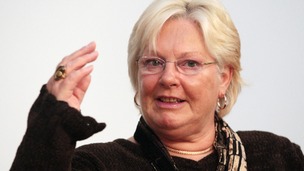 ITV Border's Political Editor Peter MacMahon pays tribute to MSP Margo MacDonald who died earlier today.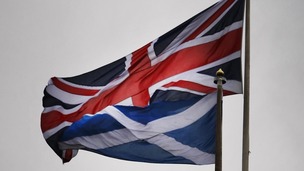 When is a White Paper not a White Paper? When it is a Scottish Government White Paper. Or so say the opponents of independence.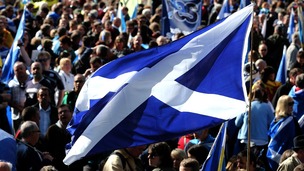 ITV Border's Political Editor Peter MacMahon talks about the announcement that will outline what independence will mean for Scotland.
Live updates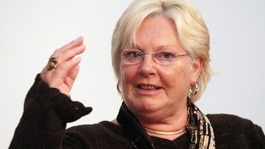 ITV Border's Political Editor Peter MacMahon pays tribute to MSP Margo MacDonald who died earlier today.
Read the full story
'Role model' MSP Margo MacDonald dies
"All of us in the SNP group are deeply saddened at the passing of Margo MacDonald.

"Margo has been a leading light in Scotland for over 40 years and an inspiration to people everywhere – her legacy is that she will continue inspire and encourage people in Scotland and far beyond to get involved in public life, and help make a lasting difference. That is what Margo did.

"Our deepest sympathies go out to her husband Jim Sillars, and her daughters Petra and Zoe at this desperately sad time."
– Gil Paterson MSP, speaking on behalf of the SNP
Advertisement
'Role model' MSP Margo MacDonald dies
South Scotland MSP Jim Hume said has paid tribute to independent Lothians MSP Margo MacDonald who died earlier today.
"Margo's fearless and formidable style made her a truly iconic force in Scottish politics. When Margo spoke, people listened.

"She will be greatly missed both personally and professionally."
– Jim Hume, South Scotland MSP (Lib Dem)
'Role model' MSP Margo MacDonald dies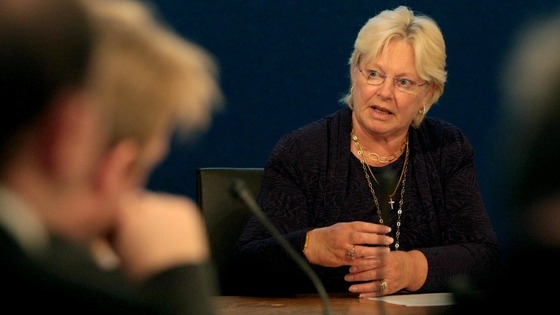 Scottish Green MSPs are paying tribute following news of the death of Independent MSP Margo MacDonald.
Alison Johnstone, Green MSP for Lothian, said:
"Margo MacDonald was a one-off. Compassionate and brave, she was a role model for new and experienced politicians alike.
"Her no-nonsense approach was massively popular with the people in Lothian she represented so well. Regardless of party affiliations Margo's star quality was indisputable. She will be much missed."
Scottish Government has increased fixed penalty notices payable for littering and fly tipping.
Anyone caught littering can now expect to pay £80 rather than £50, while those found fly-tipping will now pay £200.
The new fines came into effect as of yesterday, 1 April.
The government have also reminded people that dropping cigarette butts is considered as littering.
For a full breakdown of the new legislation you can visit the Scottish Government's website.
Police Scotland promise to focus on community policing
Tackling violence and dealing with antisocial behaviour have been made top priorities by the Chief Constable of Police Scotland in a new Police plan published for 2014/15.
The four main priorities are:
Violence, disorder and antisocial behaviour
Road safety and road crime
Protecting vulnerable people
Serious and Organised crime and Counter Terrorism
Advertisement
Police Scotland promise to focus on community policing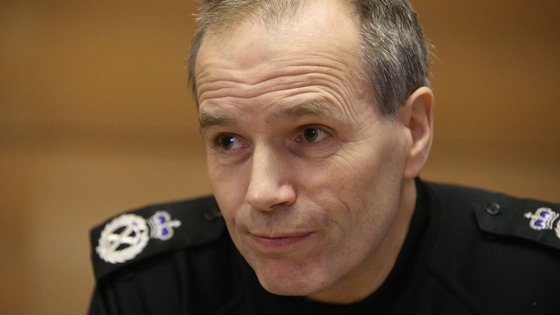 Local communities will be placed at the heart of the strategy for Police Scotland its Chief Constable said on the 1st anniversary of the creation of the new police force.
Sir Stephen House said:
'Our policing focus is on keeping people safe. The first twelve months of Police Scotland have allowed us a real opportunity to better target our policing resource to support local communities and tackle the issues that matter most to them in the places they live.'
He said the plans included putting more officers into the community, providing a visible policing presence on streets and building on the high levels of public confidence policing in Scotland.
Shocking mortality figures at Scottish hospitals
One in three Scottish hospital patients are likely to die within 12 months, according to a new report by Dumfries Professor David Clark looking at patients in 25 hospitals on a single day.
The findings show more work needs to be done to recognise when patients are near the end of their life.
Victims of hate crime in Scotland are being urged to come forward and report their attacks as part of a new campaign.
'Speak Up Against Hate Crime', launched by the Scottish Government, aims to empower victims and witnesses of crimes based on race, religion, disability, sexuality or gender identity.
"It's extremely important for victims or witnesses of hate crime to speak up and have their voices heard. We take a zero tolerance approach to incidents of hate and Police Scotland is working hard to gather information on people suspected of committing hate crime acts. Ultimately, reporting hate crime assists not only with that particular incident but also helps prevent it happening to others. [The campaign] will raise awareness of what a hate crime is, and give victims the courage to speak up while ensuring perpetrators of this damaging prejudice are clear these acts are unacceptable."
– Roseanna Cunningham, Community Safety Minister

Between 2012 and 2013 there were more than 4,000 racially aggravated charges of hate crime reported, with a rise in reported incidents relating to religion, disability and sexual orientation.

Local policing divisions are working to gather intelligence on people suspected of committing a hate crime.
"Police Scotland treats hate crime as a high priority and would urge any victim or witness to report it to allow us to thoroughly investigate and deal robustly with offenders. We recognise the impact hate crime can have on individuals, families and communities and will treat each case sensitively, using specialist officers and services where appropriate."
– Superintendent Gavin Phillip, Police Scotland

To report incidents of hate crime members phone the Police on 101, or 999 if it is an emergency, or report in person at any Police office.
John Lamont MSP wins "open primary"
MSP John Lamont won a US-style open primary in Kelso. He'll now go forward to stand as the conservative candidate for Border's MP in next year's general election.
It's the first time a selection contest of this type has been held in Scotland and could be rolled out across the country.
Load more updates
Back to top