The number of dogs abandoned in Carlisle in the last year has been revealed, along with the total cost to the city council.
It is a year on year problem so it seems to be about the mentality of people keeping pets and not realising that they are a long term commitment that requires time and effort on their part.

It's that sort of education we work on with animal charities."
– Scott Burns, Environmental Health Manager, Carlisle City Council
This weekend's South of Scotland League fixtures (3pm kick offs):
Abbey Vale v Lochar Thistle
Creetown v Upper Annandale
Crichton v Newton Stewart
Dumfries Ymca v Fleet Star
Edusport Academy v Wigtown & Bladnoch
Nithsdale Wanderers v Mid Annandale
Tuesday 6th October 2015:
Newton Stewart v Crichton - Kick Off 7.30pm
Wednesday 7th October 2015:
Abbey Vale v Upper Annandale
Edusport Academy v Nithsdale Wanderers
Heston Rovers v Creetown
Mid Annandale v Fleet Star
St Cuthbert Wanderers v Dumfries Ymca
Advertisement
The number of dogs abandoned in Cumbria and the south of Scotland over the last year has been revealed.
According to the Stray Dog Survey more than five dogs are abandoned every hour across the UK, but the number of abandonments in the Border region has dropped.
The figures also show that local authorities across the UK put down more than 5,000 dogs.
Cumbria, Dumfries and Galloway and Scottish Borders:
1,014 stray dogs picked up in 2015 - 28% fewer than 2014
588 were reunited with their owners
426 of these stray dogs were left unclaimed
Nicola Sturgeon accuses her opponents of political mud-slinging as she's forced to answer searching questions over the property dealings of the senior Nationalist MP who's been suspended from the SNP. And we're doing great - Jeremy Corbyn's message to his Scottish party as he comes north for the first time since his election as Labour leader.
Scotland captain Greig Laidlaw expects the Scottish Borders to 'empty out' on Saturday as fans flock to Newcastle for the Rugby World Cup.
Thousands of supporters are expected to travel south of border to see the Scots play South Africa at St James' Park. Laidlaw, who attended school in Jedburgh, says many fans from the Borders will be among them.
Speaking at today's team announcement, he said:
I think there'll be a big, big support coming down from Scotland, specifically the Borders.

The people I've spoken to back home are all very excited. Hopefully there won't be many people left in the Borders and it will kind of empty out for the weekend.
– Greig Laidlaw, Scotland captain
Scotland could clinch their place in the quarter-finals by beating South Africa in their penultimate match in Pool B on Saturday.
Michael Pattie, the fundraiser from Dumfries who was ITV Border's Pride of Britain winner, has been speaking about the night of the awards ceremony.
He rubbed shoulders with celebrities like Cheryl Fernandez-Versini at the event, which celebrates Britain's most selfless fundraisers:
I've always said I'm just a wee guy from a little town in south west Scotland.

To be down in London in the big city at a huge event was very surreal but incredibly enjoyable, and we had a great time."
– Michael Pattie
Michael Pattie has raised more than £300,000 for meningitis research charities.
Advertisement
Annan Athletic have been drawn against Berwick Rangers in the Scottish Cup second round.
The Scottish Cup draw is available to view on Periscope:
Scotland captain Greig Laidlaw, who grew up in Jedburgh, is hoping fans from the Scottish Borders will turn out in force for the Rugby World Cup game against South Africa.
It takes place at St James' Park in Newcastle, on Saturday: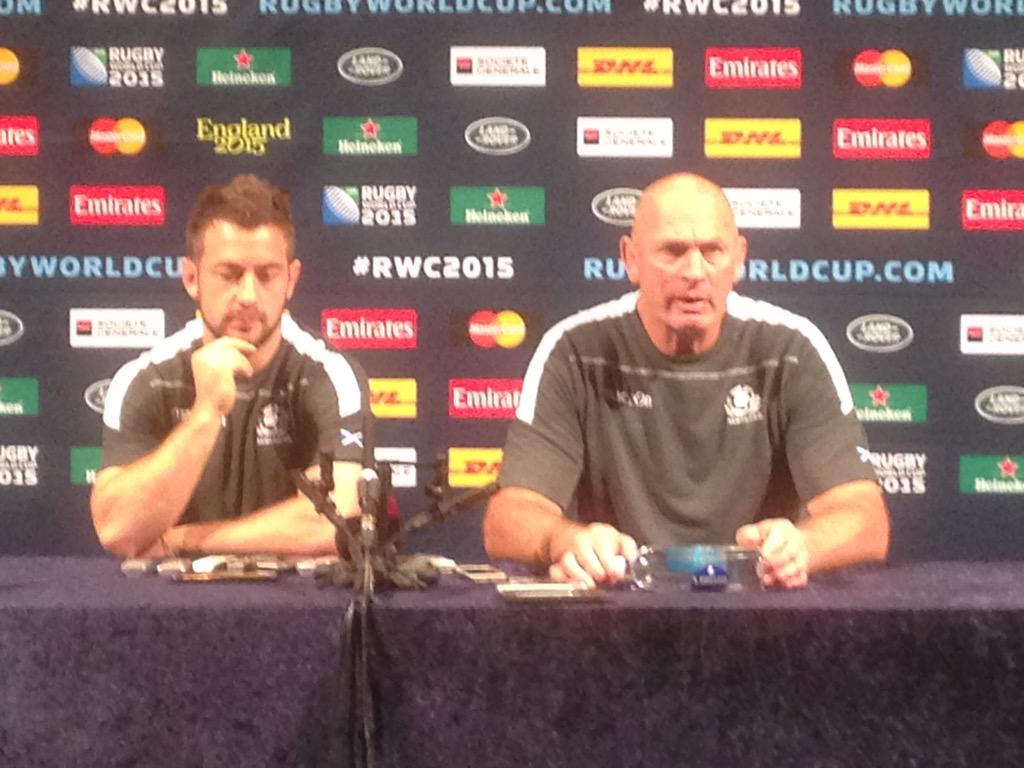 Load more updates