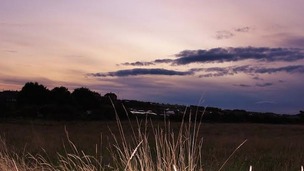 Cloud will be slow to clear from the south on Monday morning. Otherwise, dry with some spells of sunshine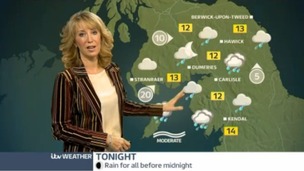 Emma Jesson brings you Sunday night's forecast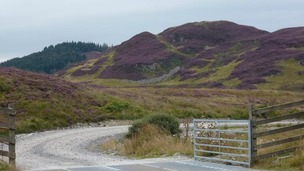 According to the Met Office, today is the last day of summer! Plenty of sunshine today. Rain tonight
Live updates
The Solway coast is the only area in the whole of Scotland to house Natterjack toads.
The rare amphibians were almost wiped out by the winter storms, but results are just in from a recent survey and there's good news.
Lori Carnochan has been to find out more:
Tribute paid to missing diver
Emergency services have called off the search for a diver missing off the coast of St Abbs in the Scottish Borders.
The man, from Manchester, got into trouble on Sunday morning. Three lifeboats, an RAF helicopter and local fishing vessels were involved in the search.
Katie Hunter reports:
Advertisement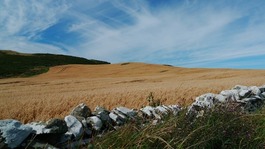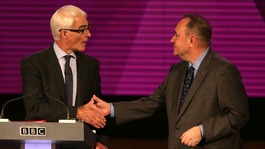 First Minister's debate 'win' boosts independence campaign but will it take Yes to victory
Read the full story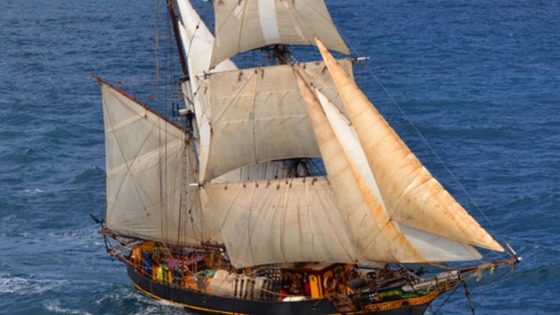 Visitors will be able to get onboard the world's only engineless sailing cargo ship when it visits Eyemouth Harbour on the 28th August.
The ship, the 'SV Tres Hombres' will stop en route from Copenhagen to Great Yarmouth as part of a European journey. The owners of the ship 'Fairtransport', based in the Netherlands, are said to be the world's first 'emission free' shipping company.
It will stay at the port until the 31st August.
The Tres Hombres was originally built in 1943 and has been restored before joining Fairtransport's fleet
The overall length of it is 32 metres
It's Gross Tonnage is 128 tons
Advertisement
Shoppers encouraged to 'love Scotch lamb'
Farmers in the South of Scotland have been asking shoppers to consider buying more Scotch lamb.
People were offered freshly cooked lamb from a barbecue outside supermarkets in Galashiels and Dumfries. It's part of a national campaign to promote the meat.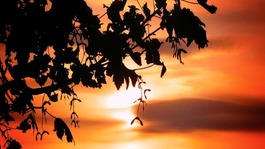 Dry start for many, with bright, sunny spells. Cloudy across the south of the region. Fine everywhere later
Read the full story
Second Scottish leaders' debate
National
The leader of the Better Together campaign, Alistair Darling, had these parting words:
No country the size of Scotland can compare to what Scotland has done. Our successes of invention, of engineering of medicine. Scotland gave the world the Age of Enlightenment. Now of course we could go it alone, but I don't believe we'd be as successful as Scotland will be as part of the United Kingdom ... We have now had 3.5 hours of prime television time and the two of us have debated and I still haven't had straight answers to a simple question: Alex Salmond says you and I don't need to know what the Plan B is, well yes we do ... We do not need to divide these islands into separate states in order to assert our Scottish identity ...
– Alistair Darling
Load more updates
Back to top