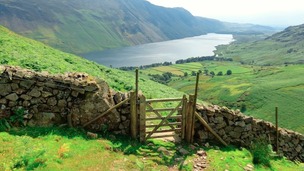 A look ahead at the forecast at the Border region.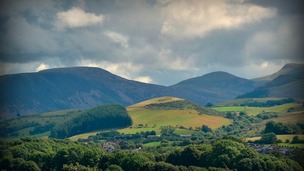 A look at the forecast for our region.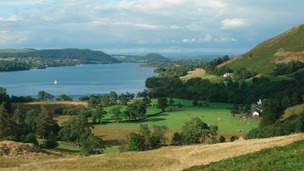 A look at the forecast for the next few days.
Live updates
The owners of a Galashiels slaughterhouse have been fined £100,000 after being found guilty of two health and safety breaches following the death of an employee.
Meat porter David Barker from Selkirk died in an accident at the Winston Road premises in January 2011.
A jury trial at Jedburgh Sheriff Court heard how the 48-year-old was in a storage container loosening the fixings of a steel partition door which collapsed and trapped him by the neck, resulting in his death.
Scottish Borders Abattoir Ltd. was found guilty of failing to provide information, instruction, training and supervision to ensure the health and safety of Mr Barker.
The company was also found guilty by the jury of failing to carry out a risk assessment for the task between January 5, 2011, and January 19, 2011.
Defence lawyer Susan Duff QC told the jury Mr Barker had only been asked by the company's management to remove boxes from the container so that an assessment of the partition removal could take place and he had been acting without anyone's knowledge by unscrewing the fastenings.
But, after two hours of deliberation, the jury returned majority guilty verdicts on both charges.
A third charge of failing to carry out risk assessments between August 2006 and January 2011 for tasks unrelated to food management safety at the abattoir was dropped by the Crown during the trial.
Sheriff Kevin Drummond imposed a fine of £100,000 to cover both offences.
Pupils in three Borders secondary schools are piloting a healthy eating campaign aimed at encouraging them to eat better quality food and take part in more outdoor activities.
The scheme has been developed by members of Scottish Borders West Youth Voice in partnership with Young Scot and Scottish Borders Council's Schools Catering Team.
"We hope the campaign gains support in the Borders as it is such a great opportunity to encourage healthy eating and a balanced lifestyle. Young Scot is not only a great place to gain rewards and benefit from discounts, but it is also a great information service for young people."
– Jane Lochrie, West Youth Voice member

The initiative is being trialled in Earlston, Peebles and Selkirk high schools until February 2015.

It will then be reviewed and if deemed successful, rolled out to all nine Borders secondary schools.

It works with the existing cashless catering system and means that any young person who purchases a school meal will automatically be awarded Young Scot points which can then be exchanged for positive experiences or outdoor and sporting equipment via the Young Scot website.
"It's an exciting and innovative way of encouraging young people to adopt a more healthy lifestyle and I would encourage all pupils at these three high schools to take every advantage of this unique opportunity."
– Councillor Vicky Davidson, Scottish Borders Council
Advertisement
Blood Bikers saving lives across our region
30 bikers have already signed up for a new scheme which delivers emergency medical materials to those most in need.
Blood Bike riders will need to go through a rigorous training programme before getting accreditation to ride for the service.
"The bikers can actually use their own bikes or they can use the livery bikes that we have. If they use their own bikes they simply have to take a short assessment to see that they are safe in what they do, if they want to use the livery bikes they have to be an advanced rider with the AIM or Rostera.

"The bikes are equipped with blues and twos so we do a little bit of training for blues and twos so that people are aware of what's reburied when they're being used."
– Alan Bragg, Blood Bikes Cumbria & S.W Scotland
The future of the NHS in Scotland is at the heart of the referendum debate today.
Scotland's Health Secretary Alex Neil will tell MSPs that a Yes vote is 'a golden opportunity' to protect the service from privatisation and cuts.
Those campaigning to keep the UK say that's misleading, as decisions about healthcare are already made in Scotland.
A wheelchair racer from the Scottish Borders has claimed the first Gold for Great Britain at the Swansea IPC European Championships.
Samantha Kinghorn from Gordon in Berwickshire won the 400m, in her first appearance for Great Britain.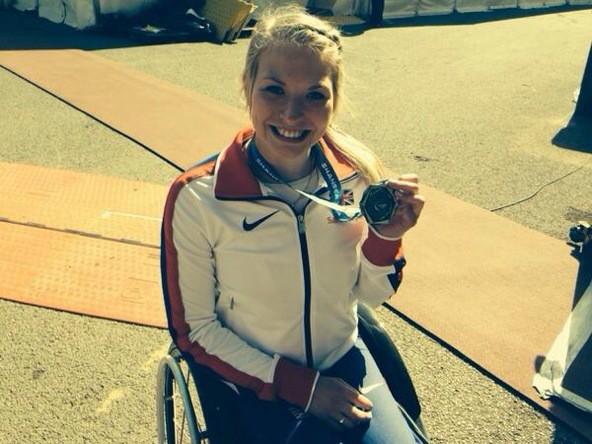 Advertisement
Blood Bikers saving lives across our region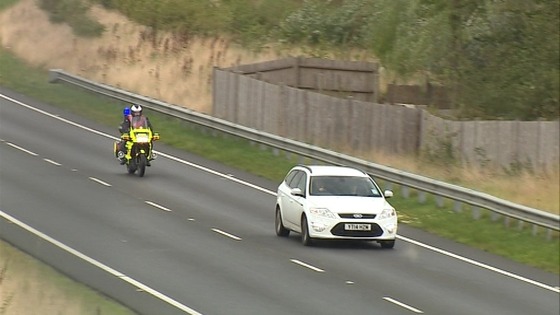 Motorcyclists across the region have signed up for the scheme which will provide free out of hours transport for blood between hospitals.
The 'Blood Bikers' will be on-call 24 hours a say, seven days a week, so that crucial medical supplies will be able to reach those who need it most.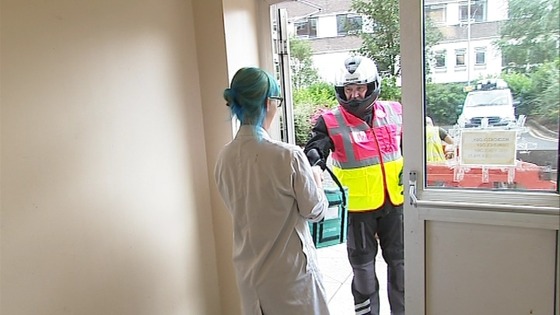 All registered Blood Bike riders will need to go through a rigorous training programme before getting accreditation to ride for the service.
Previously emergency supplies would have to be sent by taxis.
That money can go towards patient care and other key NHS frontline services.
Police Scotland have confirmed that a man reported missing from the Borders General Hospital on the afternoon of Sunday, 17 August, has been found safe and well.
64-year-old Thomas Johnstone was traced in the centre of London at around 9.15am today.
The public are thanked for their assistance during enquiries to locate Mr Johnstone.
Plans to extend one of the UK's largest wind farms have been submitted to the Scottish government.
Crystal Rig wind farm in the Lammermuir Hills which straddles the Borders and East Lothian already has 85 operating turbines.
The operator Fred Olsen Renewables wants to erect a further 26 turbines.
Load more updates
Back to top