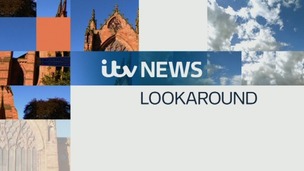 Meet the team who work for ITV Border.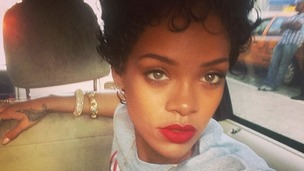 The "selfie" has turned into a social media phenomenon. Here is a look at some celebrity fans.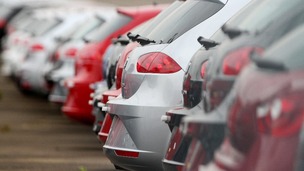 We have put together a list of tips to follow when buying a used car, and what you need to know about your rights as a consumer.
Live updates
Borders Railway anniversary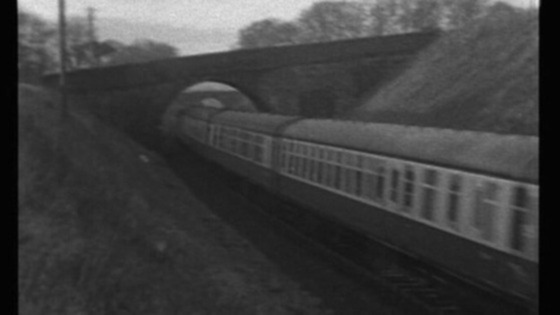 It is a year since it was announced that trains are returning to the Scottish Borders after an absence of more than 45 years.
Work to restore the 31 miles of railway between South East Edinburgh and Tweedbank is expected to be completed in 2015.
It will be the longest railway to have been built in Scotland since 1901.
Scots 'ripped off' by used cars
A Jedburgh man is one of thousands to call Citizens Advice Scotland, after buying a faulty used car.
Policeman David Ross bought a new vehicle on 1st October. Within 2 weeks it had to be towed to a garage, following engine failure.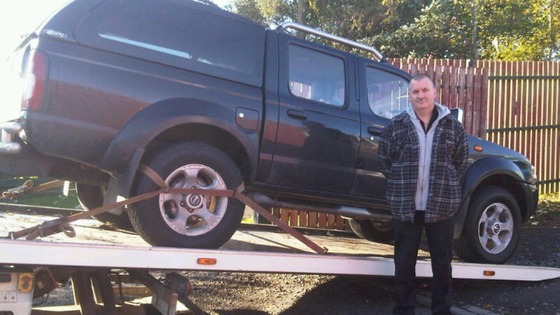 "Initial thoughts are that it could be quite expensive. My options as I am aware are either to return the vehicle to the garage that I bought it from for a full refund, or the garage that I bought it from should pay for the repair.
"You buy from a garage because you think that is the safer option. In this case I think I have been unlucky."
Advertisement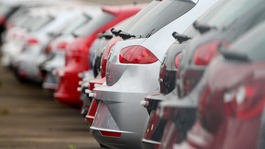 We have put together a list of tips to follow when buying a used car, and what you need to know about your rights as a consumer.
Read the full story
Scots 'ripped off' by used cars
Drivers are spending over £600,000 a week on faulty used cars, according to Citizens Advice Scotland.
The charity says nearly 100 Scots contact its helpline every week after being ripped off.
John Cleland is a car dealer from Galashiels. He says it's vital to check a used car before parting with cash.
Scots 'ripped off' by used cars
A report suggests that thousands of Scots are being ripped off by used car dealers every year.
Citizens Advice Scotland say 100 Scots contact them each week after buying a faulty used car, claiming in one out of 10 cases the car is unsafe to drive.
Citizens Advice Scotland's Chief Executive Margaret Lynch says:
"The CAB service is one of the main consumer support agencies in the country. And what we are finding is that used cars are one of the biggest areas where consumers are being exploited. At a time when many Scots are struggling financially and looking for ways to save money, rogue car dealers are cynically ripping them off by selling them vehicles they know are duds.

"Every industry has its rogues, and it's only fair to say that many used car dealers operate fairly.
"But the minority in this industry who exploit their customers are not only ripping them off, but in many cases are putting lives in danger by letting cars on the road that are not safe to drive.

"These figures are shocking, but it's worth remembering that these are just the cases that were reported to us at the CAB service.

"There will be many more cases out there which have been reported to other authorities, or which haven't been reported at all. Many people feel that when they buy a Used Car they don't have the same rights and guarantees that they have if they buy a new one from a garage.
"One of our messages today is that consumers always have rights as a customer, and we will help you stand up for those. It's also vital that you check what you are buying before you part with your money.

"You don't need to be a car expert to be able to spot what's not right. We have a list of easy checks you can make when buying a used car. And anyone who has a complaint about a used car dealer can get specific advice by calling our special Consumer Advice Helpline on 08454 040506."
A 57-year-old man has been charged with the theft of Sheep valued at more than £100,000.
The animals were taken from farms in the Borders and Mid and West Lothian.
A report has been submitted to the Procurator Fiscal.
Advertisement
Disability services petition
Protestors in the Scottish Borders have vowed to carry on fighting against the closure of a work project for disabled adults.
The council this evening have confirmed they are shutting the Reivers Industry sites in Tweedbank, Selkirk and Langlie Mill.
The workshops are places where people with disabilities get the chance to work and meet up.
1,300 signatures were handed to the council meeting today to ask for them to stay open.
The council insists it can provide better services elsewhere.
Matthew Taylor was at the meeting today - watch his report below.
Disability services petition
Councillors in the Borders will consider a petition of almost 1,300 names calling for services for people with disabilities to be protected.
Campaigners are worried that work opportunities provided by a local charity may be stopped.
A new parking scheme has been introduced at the Borders General Hospital in Melrose.
Parking charge notices will now be issued to any vehicles that are found to be incorrectly parked at ay time.
This applies to vehicles parked on footpaths, yellow lines, ambulance bays, painted chevrons, grassed areas and disabled spaces if a valid disabled badge is not displayed.
Designated short stay car parking will be available for patients, visitors and staff who are only going to be at the hospital for up to four hours.
This designated short stay parking will be enforced between 8am and 5pm from Monday to Friday.
A wordsmith from the Scottish Borders has secured a spot in the final of this year's National scrabble championships
Allan Simmons, who lives in Coldingham - will go head to head with another top player in a tense showdown in a few weeks time. Kathryn Samson went to meet him.
Watch her full report below.
Load more updates
Back to top