Live updates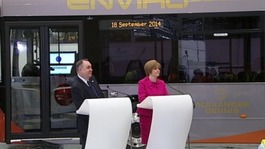 Scottish First Minister launches a new paper on the economic impact of independence.
Read the full story
Scottish independence debate series
ITV Border to screen Scottish independence series
ITV Border is to broadcast a series of programmes examining the history and development of the independence question in Scotland, as part of ITV's coverage plans for southern Scottish viewers, ahead of the referendum in September 2014.
Road to Referendum, presented by Iain Macwhirter, will chronicle the social, cultural and political changes in Scotland and the evolution of the independence debate. There will also be a two part documentary series later this summer, called A Scottish Journey.
It will look at the arguments in favour and against Scotland being an independent country.
The documentaries are part of the extensive programming ITV Border plans to run ahead of the vote in September 2014, in addition to regular coverage within ITV Border's Lookaround programme.
Advertisement
Economic impact of Scottish independence
SNP dismiss finance fears as "scaremongering"
The Scottish National Party have responded to claims by the No campaign that savers and pensioners would be at risk in an independent Scotland.
Paul Wheelhouse MSP says the findings in the UK treasury report do not recognise studies undertaken by economists, that suggest an independent Scotland could cope financially.
Mr Wheelhouse said:
Economic impact of Scottish independence
Savers and pensioners would be more at risk in an independent Scotland according to a new report by the UK Treasury.
Scottish Secretary Michael Moore says independence would make Scotland more vulnerable to a banking crisis and that it would be hard for Scotland to maintain a separate pension protection scheme.
The Scottish Government has dismissed his claims as 'flimsy' and will set out their own economic paper tomorrow.
Mr Moore said:
Scottish Independence debate
Full report: Scottish Independence pros and cons debated
It is the most important vote Scots will ever cast, and last night the Secretary of State for Scotland, Michael Moore, went head to head with Scotland's Deputy First Minister, Nicola Sturgeon, in the first debate on television discussing the pros and cons of Scottish Independence.
It is a hugely complex issue - and Kenny Toal now examines whether it was made any clearer for voters:
Scottish Independence debate
Michael Moore MP and Nicola Sturgeon go head to head
Last night the Secretary of State for Scotland and Scotland's deputy First Minister went head to head in the first debate on TV.
High on the agenda was the economy and what would happen to Scotland's currency if there is a yes vote:
Advertisement
Scottish Independence debate
Want to watch the Scottish independence debate live?
You can see the Scottish independence debate live as it happens by clicking here.
The debate starts in 10 minutes' time at 10.30pm.
Scottish Independence debate
Full Report: Scottish independence up for discussion
The Scottish Secretary Michael Moore has warned that an independent Scotland could spell disaster for the region's economy on both sides of the Border.
The MP for Berwickshire, Roxburgh and Selkirk was speaking ahead of the first live television debate on the issue of Independence.
The SNP has rubbished the claims saying they are nothing more than scaremongering.
Watch Kenny Toal's full report from the Border below.
Nicola Sturgeon argues there is a 'natural majority' for Yes vote
Deputy First Minister Nicola Sturgeon has pledged to undo "the worst impacts" of UK Government welfare reforms, particularly those affecting women, should Scotland vote for independence. She committed to changing the universal credit system which "discriminates against women".
Ms Sturgeon made the pledge during a speech on independence, shortly after Scottish Labour launched its own campaign for staying in the Union. People will vote Yes next year if they can be convinced Scotland can be a wealthier and fairer country, said the Deputy First Minister.
SNP will make a series of policy announcements over the coming months which will demonstrate how this can be achieved, she said. The SNP has already pledged to scrap the so-called bedroom tax should Scotland vote Yes. Ms Sturgeon argued there is a "natural majority" for a 'Yes' vote.
The new universal credit system discriminates against women. It undermines the independence of women. Unlike the current system, which makes payments to individual claimants, it will be paid in one single household amount which will, more often than not, mean to the man in a household,"
– Nicola Sturgeon, Deputy First Minister
Majority not yet sold on Scottish independence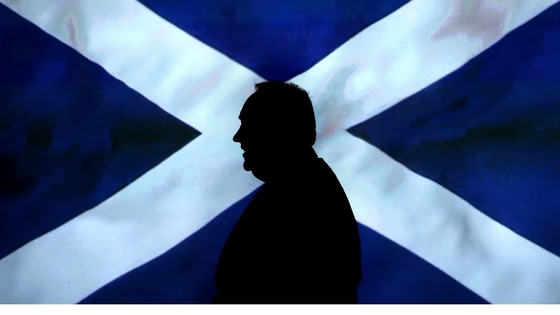 Over 60 per cent of Scottish people do not think the Scottish National Party has made a convincing case for independence so far, according to a poll.
The figures, carried out by YouGov for the pro-union group Better Together, also found that those polled thought the economy, tax and spending and pensions would be the most important issues in the referendum.
Load more updates
Back to top