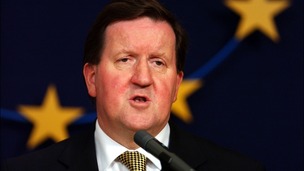 Latest blog from ITV Border Political Editor, Peter MacMahon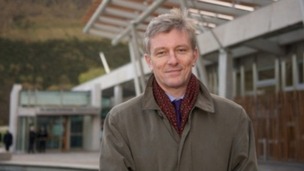 Our Political Editor, Peter MacMahon is at the Scottish Liberal Democrat conference in Aberdeen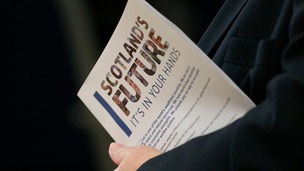 The Confederation for British Industry said it supports Scotland staying in the UK because the proposals for independence "lack clarity".
Live updates
Six months to Scottish Referendum
The Scottish Deputy First Minister Nicola Sturgeon has set out what she claims are six "compelling reasons" in favour of independence to mark the milestone that it's six months to the Scottish Referendum.
She argues an independent Scotland would create more jobs, spend tax revenues on "Scotland's priorities", protect public services, "guarantee we get governments we vote for", set up an oil fund and have a retirement age in line with Scotland's circumstances.
"The referendum is a choice between taking Scotland's future into Scotland's hands or leaving our future in the hands of an out-of-touch Westminster establishment.

"The No campaign call themselves Project Fear but we have seen a move to Project Threat in recent days with increasingly over-the-top comments.

"So it's no wonder that support for Yes continues to advance in the polls while the No campaign has stalled - with a swing of only around 5% now needed to secure a Yes vote in September."
– Deputy First Minister Nicola Sturgeon
Six months to Scottish Referendum
People in the Scottish Borders and Dumfries and Galloway will join fellow Scots in six months time to vote in the Scottish Independence Referendum.
Senior politicians and campaigners from both sides of the argument are holding events and debates in Scotland to look ahead to September 18.
Nationalists say the momentum is with the Yes campaign with half a year to go, but those who want to keep the union have warned that there will be no going back if Scotland crosses the line to independence.
Advertisement
With six months to go before Scotland vote on independence, people are being asked to come forward with their concerns, as a committee of MPs launch an inquiry into the Border region.
The Scottish Affairs Select Committee wants to look into claims that Dumfries and Galloway and the Borders are being overshadowed by Scotland's central belt.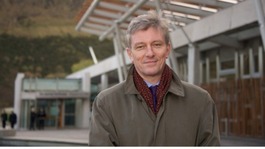 ITV Border's Political Editor Peter MacMahon looks at a taxing question ahead of the Scottish independence vote in his latest blog.
Read the full story
Watch Representing Border
After the economy, one of the most important issues for voters in the referendum is the future of pensions. What would the retirement age be? And how would pensions be guaranteed in an independent Scotland. Joe Pike looks at the arguments.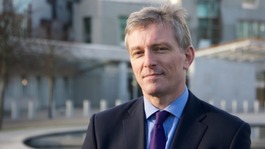 In his latest blog our political editor discusses Salmond's trip to London after MPs have been discussing England's future post 'yes' vote.
Read the full story
Advertisement
MPs discuss effects of 'yes' vote
MPs from both North and South of the Border have been debating Scottish Independence in Westminster today.
It comes as Scotland's First Minister Alex Salmond took the "yes" campaign to London. He's giving a lecture this evening on why he believes Britain and an independent Scotland can still work together.
Peter MacMahon reports from Holyrood:
MPs discuss effects of 'yes' vote
Sir Alan Beith, MP for Berwick-upon-Tweed, and David Mundell, MP Dumfriesshire, Clydesdale and Tweeddale, have also been speaking at Westminster.
They've been discussing what a 'yes' vote on Scottish independence would mean for the rest of the UK.
MPs discuss effects of 'yes' vote
Angus MacNeil, MP for the Western Isles, has been speaking at Westminster about what a 'yes' vote on Scottish independence would mean for the rest of the UK.
MPs discuss effects of 'yes' vote
MPs say Scottish independence would damage the economy in Northern England.
Speaking in a debate in parliament in Westminster, they said a border between England and Scotland would reduce trade and travel, affecting workers and businesses here.
The SNP have called the claims 'scaremongering', as English MPs lined up to oppose Scottish independence.
Load more updates
Back to top