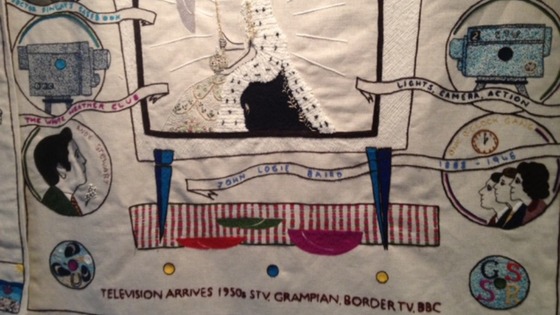 A huge tapestry that tells the story of Scotland's history has been unveiled at the Scottish Parliament.The 143 metre long artwork is one of the longest in the world.
It took 1,000 master stitchers around 50,000 hours to bring the piece to life.
The 160 panels capture key moments in time, including the battle of Flodden, the building of the great border abbeys and even the creation of Border TV!