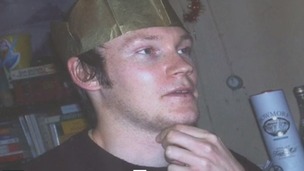 Parents of Andrew Watt, who died in France 2010 are protesting to find out more information regarding their son's death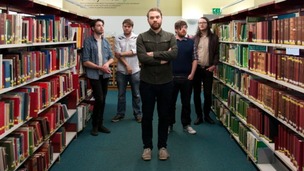 A band started in the Scottish Borders is to return for a one off gig in their hometown.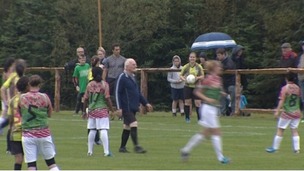 Art and football come together in a Borders forest
Live updates
Hot weather speeds up Selkirk Flood Defence work
A multi-million pound flood protection scheme for Selkirk is already ahead of schedule, just a few weeks after work began.
The recent spell of good weather has allowed workers to storm ahead, and a much used footbridge has already re-opened.
Lori Carnochan reports: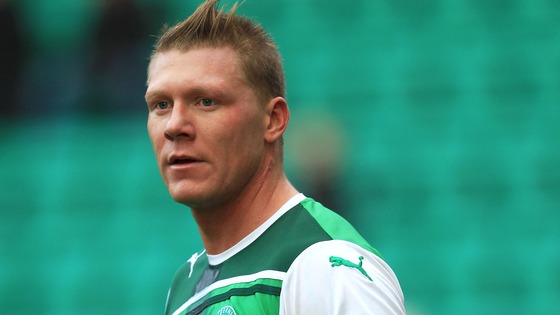 Selkirk Football Club have confirmed that ex Hibernian FC player Gary O'Connor is to sign with the club.
The 31-year-old has also played for Locomotive Moscow and Birmingham City.
The club say O'Connor will be at their friendly match against a Hibs at Yarrow Park today, Wednesday 30 July.
Selkirk's league season kicks off on Saturday with a home match against Threave Rovers.
Advertisement
Hot weather speeds up Selkirk Flood Defence work
"The dry weather and low river levels mean that the Scheme is this week preparing to lay new pipes across the river just downstream of the bridge.

"This will relocate the key services off the bridge and under the river and thus make the replacement of the footbridge a much less difficult operation when it takes place next year. It will, more importantly, secure the continuity of essential utility services to households throughout the ongoing works.

"The river crossing is the first major works activity of the Scheme but has been dependant on low river levels. Thankfully the current dry summer has ensured that this activity is now on the verge of being completed ahead of programme and under budget."
– Conor Price, Project Manager for the Selkirk Flood Protection Scheme
Hot weather speeds up Selkirk Flood Defence work
The Bannerfield Footbridge is due to partly re-open as work on Selkirk's Flood Defences is ahead of schedule.
The bridge will remain closed between 8am and 5pm, Monday to Friday but should be re-opened at all other times.
The bridge has been closed as part of a £30m project to improve flood defences in Selkirk.
Teams at the site have been clearing vegetation and determining the exact location water mains, pipes and power cables that run along the bank and cross the river on the existing footbridge.
Hot weather speeds up Selkirk Flood Defence work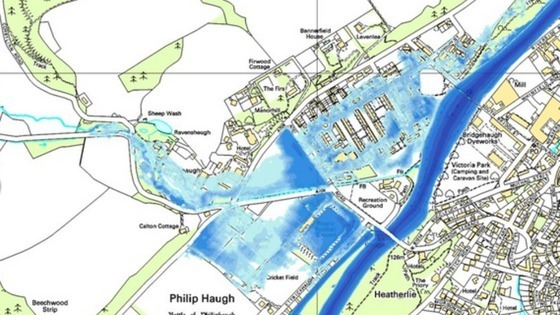 Contractors working on the Selkirk Flood Defence Scheme say that work on the new £30m project is progressing quicker than expected - because of the recent good weather.
The announcement comes four weeks after work started on the flood defence and footbridges at Bannerfield.
Police in the Scottish Borders are trying to find a woman reported missing in Selkirk.
Morag Edwards from Buccleuch Road was last seen in the area around her home address at around 1am on Tuesday 2nd July
Morag is 42 and has not been in contact with friends or family since that time. Concern is now growing for her welfare.
She is described as white, 5ft 4 inches tall with a slim build , short dyed red hair ,wearing glasses and was last seen wearing dark coloured leggings and a dark coloured top.
Inspector Kevin Harris said: "Local officers have been conducting enquiries within the Selkirk area to trace Morag since she was reported missing.
"We are keen to establish her whereabouts as soon as possible and anyone who believes they have seen her since the early hours of this morning is asked to come forward.
"In addition, we would ask Morag to get in touch with friends, family or police and let us know you are safe and well."
Advertisement
Miniature portraits on display at Selkirk
The most important collection of miniature portraits outside of the one owned by the royal family has gone on display in the Scottish Borders.
The tiny paintings of kings, queens, dukes and animals have gone on display at Bowhill House, the family seat of the Duke of Buccleuch.
It was down the the obsession of one of the Dukes ancestors that the mini masterpieces ended up in Selkirk. Our Scottish Borders reporter Jenny Longden has been to see them.
Miniature portraits on display at Selkirk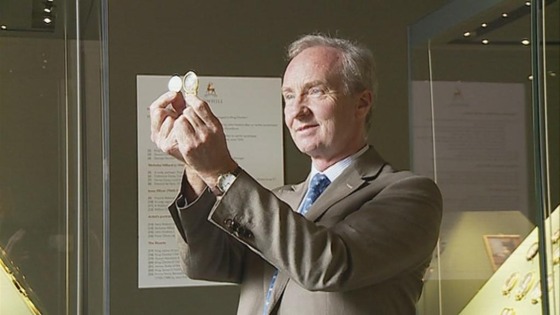 A collection of miniature portraits on display in Selkirk came to the Borders due to the obsession of a Duke that once lived at Bowhill House.
Walter Francis, the fifth Duke of Buccleuch, collected the tiny paintings in the 19th century.
There are around 750 of them still at the stately home, which are on display in special cabinets during July.
The current Duke of Buccleuch, Richard Scott, said they are there thanks to his ancestor's obsession with miniature portraits:
'He and his wife Charlotte Anne began collecting in the 1830's, and they went on throughout their married life, he didn't die until 1884, and they bought huge quantities.
There are over 750 still in the collection now, we have got the bills, they bought 10 here, 20 there, and I think they were absolutely intrigued as to who these people were.'
Miniature portraits on display at Selkirk
A rare collection of miniature portraits has gone on display at a stately home in Selkirk.
The exhibition of tiny masterpieces was unveiled by the Duke of Buccleuch at his Selkirk seat, Bowhill House.
The miniatures are considered to be the most important collection in private hands, excepting the Royal Collection.
They include the famous unfinished portrait of Oliver Cromwell by Samuel Cooper.
The Buccleuch Collection will be exhibited at Bowhill House during July for visitors to enjoy.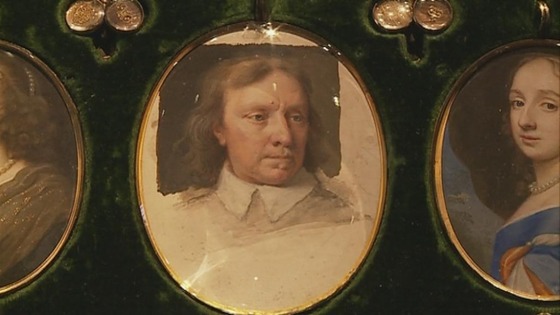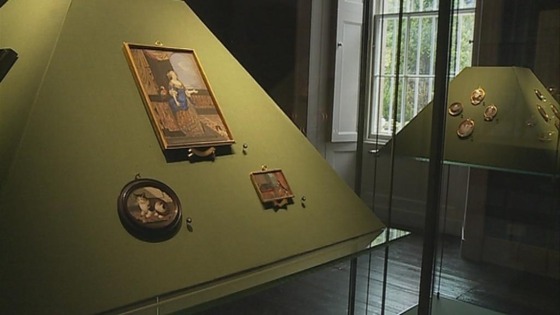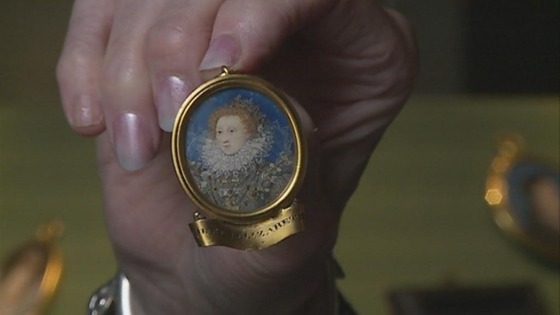 A conservation scheme in Selkirk is beginning repairs on its first traditional building this week.
The Selkirk Conversation Area Regeneration Scheme (CARS) will begin work on an empty building at 59 High Street. Repairs to the walls, roof and chimney will be carried out using traditional materials and techniques.
'The aim of the Scheme is to ensure that issues with the built heritage of the town centre are addressed, and where possible enhanced, to make Selkirk an even more attractive location for both the local community and visitors.

"This first grant has been awarded to an important property in the town centre which has been left vacant and in poor condition for many years. The Selkirk CARS funding will help the building to be repaired in an appropriate manner and remove a blight within the town.'
– Colin Gilmour, Selkirk CARS Project Officer

The scheme is funded by Historic Scotland and Scottish Borders Council.
Load more updates
Back to top