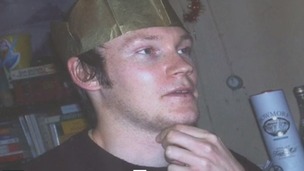 Parents of Andrew Watt, who died in France 2010 are protesting to find out more information regarding their son's death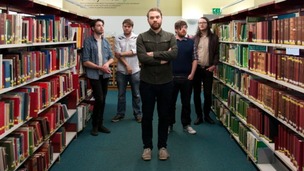 A band started in the Scottish Borders is to return for a one off gig in their hometown.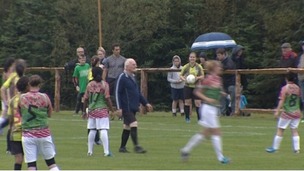 Art and football come together in a Borders forest
Live updates
A study that recommended the sheriff courts in Jedburgh and Selkirk be allowed to remain open has been approved by the Scottish Court Service Board.
The feasibility report concluded the best way to keep an integrated justice service in the Borders would be to keep the courts in the two towns, which have up until now been threatened with closure.
The study will be considered by the Scottish Borders Council at its meeting later this week.
"I welcome the feasibility study conclusions, reached after extensive dialogue with a wide range of justice organisations on future justice services in the Scottish Borders. I am confident this gives us a solid platform to deliver the best services for the people of the Scottish Borders.

"The feasibility study shows that while it is right we test the concept of justice centres it equally important it is that we tailor approaches that are right for local communities, and we will continue with this approach as we consider Justice Centres in other locations"
– Eric McQueen, Scottish Court Service Chief Executive
Magical Teapot sold
An unusual house in the Scottish Borders called the Magical Teapot has been sold.
It'll be dismantled over the next few days and taken to France where it'll be used as part of a teashop and cafe.
The building is currently in Lilliesleaf near Selkirk and was up for sale for £10,000.
Advertisement
A village that seems to have been lost in history has been uncovered near Selkirk.
Archaeologists have found what they believe are the remains of a medieval settlement, dating as far back as the 14th century.
Artefacts and stone walls have been discovered at the site of a battlefield at Philiphaugh.
But, as Jenny Longden reports, there's no mention of a village there in the history books:
Stones, cobbles and artefacts discovered by archaeologists near Selkirk are most likely to belong to a lost village dating from between the 14th and 16th centuries.
The discoveries were made during a Scottish Water project to lay a new water main at Philiphaugh. The location is also within the site of the 1645 Battle of Philiphaugh, though historical accounts of the battle make no mention of a village in the area.
The investigations by GUARD Archaeology Limited have uncovered the foundations of stone built structures, cobbled farmyards and the foundations of walls, buildings and hearths.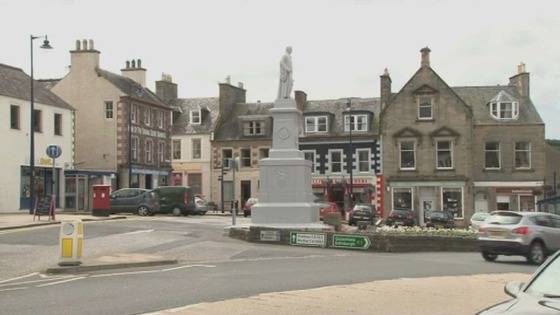 A historic courthouse where famous novelist Sir Walter Scott heard court cases is set to re-open today.
His court room in Selkirk Market Place has had a £50,000 makeover and school groups will be able visit to learn about nineteenth century law and order.
Protest to stop sheriff court closures
The MSP for South Scotland Jim Hume is leading a campaign to try and prevent the closure of sheriff courts in Selkirk and Jedburgh.
This follows the decision to shut courts in Kirkcudbright in Dumfries and Galloway, as well as at Duns and Peebles as part of a cost cutting exercise by the Scottish Government.
Jim Hume and Willie Rennie Scottish Lib Dem leader tell us about the campaign:
Advertisement
Protest to stop sheriff court closures
MSP for South Scotland Jim Hume is leading a campaign to try and prevent the closure of Sheriff courts in Selkirk and Jedburgh.**
Discussions about doing that and opening a central justice centre in the borders in Galashiels are being held in Edinburgh.**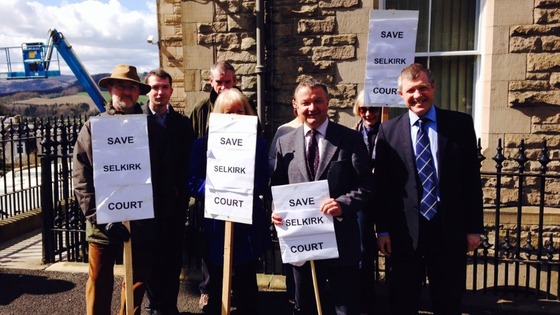 A group of protesters met in Selkirk today along with Scottish Lib Dem leader Willie Rennie.
The decision to shut courts in Kirkcudbright in Dumfries and Galloway, and Duns and Peebles has already been made as part of a cost cutting exercise by the Scottish Government.
The court house where one of Scotland's most famous writers once sat as a local sheriff is set to re-open after a £50,000 refurbishment.
The Walter Scott Court House in Selkirk's Market Place will reopen on Friday after being closed for a year.
Protest to stop sheriff court closures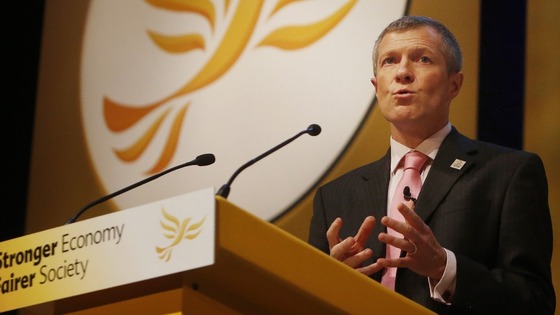 A rally is being held this afternoon to protest against the possible closure of sheriff courts in the Borders.
The Scottish Liberal Democrat leader, Willie Rennie, will join local MSP Jim Hume at Selkirk Sheriff court later.
Family protest at Foreign Office
A family from the Scottish Borders are part of a protest in London demanding more help from the foreign office when British people die abroad.
Julie Sheppard's son Andrew Watt was found dead in a country lane in France, close to where he was living in 2010.
French investigators said he died from heart failure but Julie and her husband Les, who live near Selkirk, say information about his death has been kept from them.
They are hoping to convince British officials to help them find the answers they need.
Load more updates
Back to top