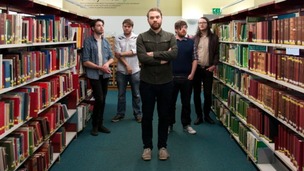 A band started in the Scottish Borders is to return for a one off gig in their hometown.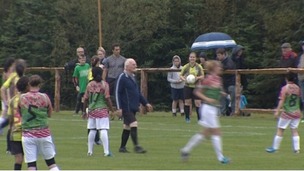 Art and football come together in a Borders forest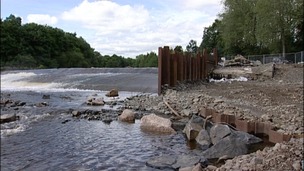 Work to build the first hydro-electric plant in the Borders is underway. It's expected to generate power for more than 200 homes.
Live updates
There was another packed programme of league games on Saturday involving Borders teams - Stuart Cameron has the details including action from the derby between Selkirk and Kelso.
Watch his full report below.
In rugby union, the big game in the Borders is the derby between Selkirk and Kelso, while our premiership heavyweights are all on the road tomorrow.
Stuart Cameron looks ahead.
Advertisement
Volunteers and archaeological experts are working together for the next eight days to try to uncover the remains of a 900 year old Scottish Castle.
It is the first excavation of the motte and bailey castle which was built at Peel Hill in Selkirk, and it lies hidden by woodland on the Haining Estate.
Kim Inglis reports.
Borders horse therapy
A charity that helps troubled young people in the Scottish Borders has turned to horses for therapy.
The Gala Youth Project has changed its name to Stable Life after opening a specialist riding school near Selkirk.
Jenny Longden reports:
Borders horse therapy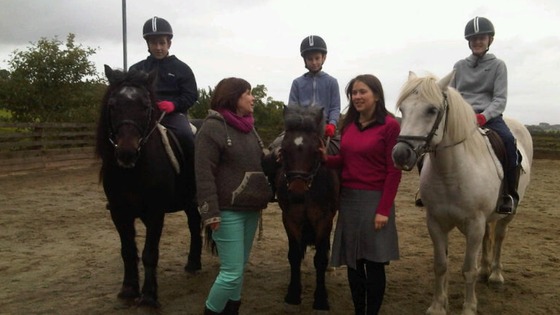 Minister for Children and Young People Aileen Campbell has been visiting Borders Charity Stable Life today.
The youth project use horses as therapy for young people with behavioural difficulties and confidence issues.
Ms Campbell said the work done by the charity could work elsewhere in the country.
"It is really good that this has found its niche here in the Borders. Other parts of the country are doing what they can to help children that are at risk, are vulnerable or are just in need of some more help and attention.
"I see lots of different fantastic different groups, organisations who are doing lots of different things in an innovative way and this is one of those many projects, and if this could be shared and expanded elsewhere I think that would be a good thing."
Borders horse therapy
"We use horses as a tool to engage with young people, and help build self-confidence, self-esteem and teach them life skills that they can transfer to their lives, and to give them dreams and aspirations for the future.

"Horses are very sociable animals and mirror our behaviour, you can learn so much from a horse. They can be stubborn and you have to give them a lot of patience and time.

"They can also be very comforting for some young people, they can get a cuddle, and horses accept young people for who they are, no matter what their background is."
– Margaret Powell from Stable Life
Advertisement
Borders horse therapy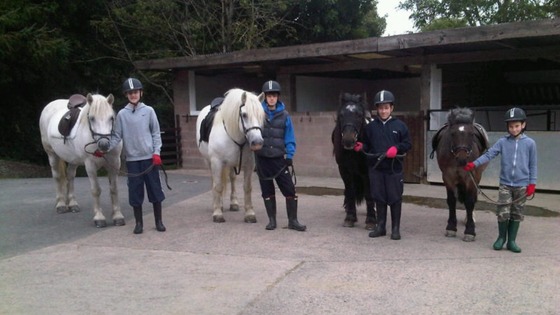 A Youth project that helps young people with troubled backgrounds has taken over a horse-riding stables in the Borders.
Charity Stable Life, which was formerly called Gala Youth Project, now has a ten year lease of Dryden Stables near Selkirk.
The project offers young people with difficulties ranging from behavioural problems to confidence issues the opportunity to learn how to ride and care for horses and ponies.
YES Arts Festival
"It is about Selkirk and the people of Selkirk and in a way the performance is trying to show people some of these stories, but actually they are part of that as well.

"It is moving, magical funny and it is about the town and its people.

"It is about trying to build a bridge between the house and the town and help people celebrate their past."
– Choreographer Rosie Kay
YES Arts Festival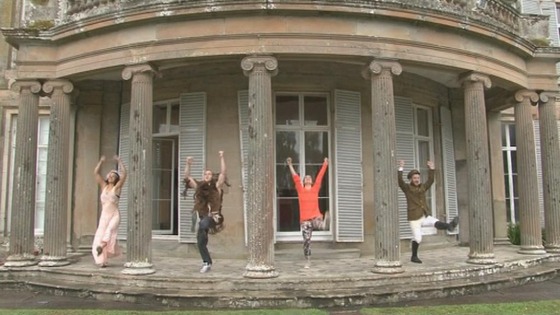 A dance performance around the grounds of Selkirk's Historic Haining House will begin this evening (Thursday 12th).
The choreographer led production will involve around 70 dancers from the local area.
It will tell a story about what life would have been like at the Edwardian mansion.
The Haining was left to the people of Selkirk and the wider area following the death of landlord Andrew Nimmo Smith in 2009.
YES Arts Festival
Exhibitions have been up and running across Selkirk and the surrounding valleys since Monday, but from today (12th September) there are a number of live events, including:
'Creative Conversations' at The County Hotel at 2.30pm, Thursday to Saturday.
Lunchtime 'play and a platter' performances at the County Hotel in Selkirk from 1pm, Thursday to Sunday.
'Haining Dreaming' dance production at Selkirk's Haining House at 7pm, Thursday to Saturday.
A poetry masterclass with Liz Lochhead at Aikwood Tower at 10am on Friday.
Art exhibitions can be seen at The Haining House, 1 Tower Street, No48 The Marketplace, WASPs Studio, Clapperon Studio and Andrew Elliot's Mill.
For more events and information, click here.
Load more updates
Back to top