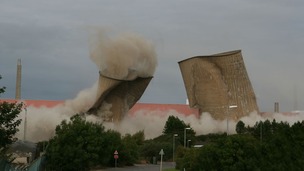 Since decommissioning work began in 2007, 100 buildings have now been demolished at the Cumbrian nuclear plant.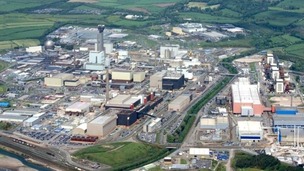 As safety concerns are raised at West Cumbria's nuclear site at Sellafield, we take a look at some interesting facts surrounding the plant.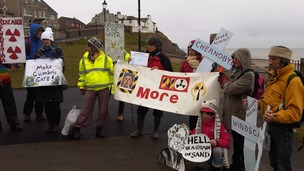 Anti nuclear campaigners say beaches in west Cumbria are contaminated
Live updates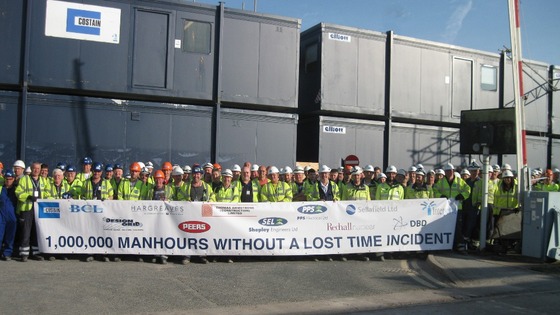 A team from Sellafield Ltd are celebrating a million hours without an employee injuring themselves.
It is the third time the team has reached a million hours without an employee accident which would result in the person having to take a day off work.
Project manager Dan Priebe says it is a 'significant achievement'. The team have spent 12 months working on the delivery and installation of 'the largest module ever to be delivered to the Sellafield site, the massive Evaporator module'.
Dan Priebe went on to say, 'this is clear demonstration of the team's commitment to maintaining our impressive safety standards and reflects well on the continued success of a strong safety culture throughout the year.'
Toshiba boost plans for new nuclear plant
Plans to build a new nuclear power station in west Cumbria are a step closer after a deal was struck with the company planning to build three reactors near Sellafield.
It's claimed the deal between and the Japanese electronics giant Toshiba and NuGen will provide 21,000 new jobs.
The announcement is being billed as a huge boost for Britain's nuclear power industry.
Advertisement
Toshiba boost plans for new nuclear plant
Sellafield's Workers' Campaign (SWC) have welcomed the completion of a deal which will build a new nuclear power station near Sellafield in Cumbria.
'Climate scientists are warning of the dangers to our planet of ever-rising man-made carbon dioxide emissions. Low carbon nuclear power represents a major way forward for the world and the UK to drastically cut those emissions, protect our environment and keep the country's lights on.

A major expansion of nuclear power would also give Britain the vital security of electricity supply that we need rather than depending on imports from foreign and sometimes unstable countries'
– Craig Dobson, SWC Secretary
Toshiba boost plans for new nuclear plant
A member of Cumbria County Council's Cabinet, who deals with nuclear issues, has voiced support for the new nuclear deal.
The deal, between the Nuclear Decommissioning Authority and NuGeneration, in which Toshiba owns 60% of shares, will see the development of a new nuclear plant at Moorside, Cumbria.
It's said the plant will cost at least £10 billion and create up to 21,000 jobs.
'The scale of the contribution that Cumbria is set to make in securing a low-carbon future for the UK's energy supply is massive. This site will be a powerhouse for UK plc and also a huge engine of growth for the Cumbrian economy, which is already the home of Britain's nuclear skills and expertise. There's a massive amount of work to do, but it is amazing to think that in 10 years time Moorside could be delivering power to the nation's homes.'
– Councillor David Southward
Toshiba boost plans for new nuclear plant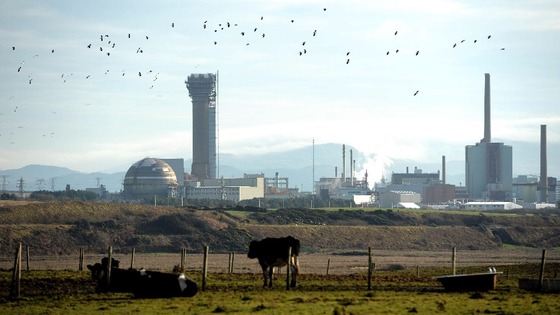 Plans to build a new nuclear power station in West Cumbria have moved a stage closer.
The Japanese electronics giant, Toshiba, has acquired a 60% stake in NuGeneration - the company that plans to build three reactors at Moorside near Sellafield.
They could be in operation by 2024, creating up to 21,000 jobs.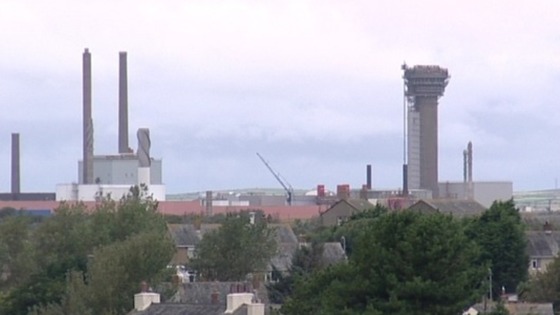 Four US students are arriving in Cumbria to take part in an international exchange programme set up by global nuclear organisations.
The undergraduates will spend the summer gaining hands-on experience at Sellafield and the Low Level Waste Repository.
Students from West Cumbria will also be travelling to the Savannah River nuclear Site in the USA next month.
Advertisement
£6bn overspend on nuclear clean-up at Sellafield
The Nuclear Decommissioning Authority has released a report estimating that it could cost nearly fifty billion pounds to decommission the site at Sellafield over the next 100 years.
The authority say that while this is a six billion pound increase upon last year's figure,
"...It was always the case that cost estimates for the complex projects associated with decommissioning Sellafield's historic waste facilities would increase as these projects mature and our understanding increases."
£6bn overspend on nuclear clean-up at Sellafield
The Nuclear Decommissioning Authority has published its latest financial accounts and has revealed that the cost of cleaning up Sellafield nuclear plant in West Cumbria was nearly six billion pounds over its estimate for last year.
The authority described the decommissioning of Sellafield as "one of its most challenging environmental restoration projects."
Last year, nuclear management partners - who were awarded the contract, were heavily criticised for initial overspend on the clean up project.
£6bn overspend on nuclear clean-up at Sellafield
The latest cost of decommissioning at Sellafield is due to be released today.
The Nuclear Decommissioning Authority will present the figures to Parliament.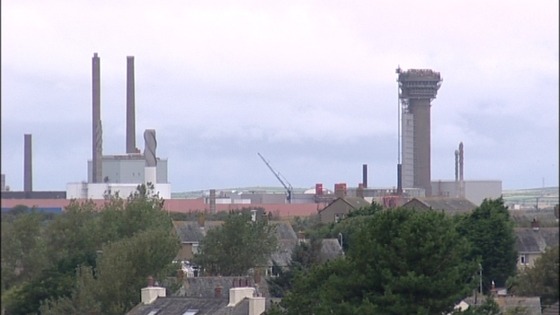 There has already been severe criticism of previous over-spends, which have put up the costs to 70 billion pounds.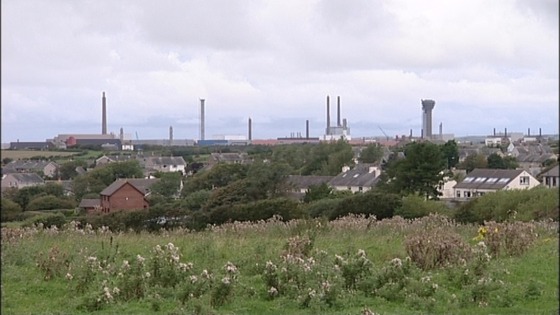 The Sellafield Workers' Campaign will be discussing what it sees as the need for a new nuclear power plant in west Cumbria.
Proposals to build a plant at Moorside near Sellafield are currently being looked at. They say nuclear power is the best way to cut carbon emissions and protect the environment.
Load more updates
Back to top