Live updates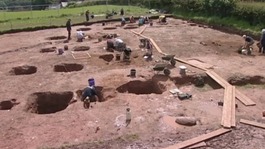 Archaeologists excavating a field in West Cumbria have found the site of an early Christian burial ground.
Read the full story
Maryport's secrets unearthed
Archaeologists digging on Camp Farm in Maryport have found the remains of a Christian burial ground.
They say the find is exciting and rewrites the town's history. Originally they thought they were looking at a late Roman building but this find dates post dates that to the 4th and 6th centuries AD.
Advertisement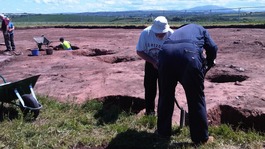 Dig takes place in Maryport to uncover the mystery surrounding 17 Roman altars found in 1870s
Read the full story
Back to top