Live updates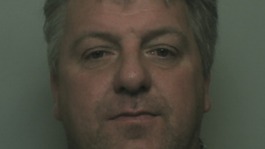 A Longtown farmer has been jailed after stealing sheep from his neighbours field and selling them at auction.
Read the full story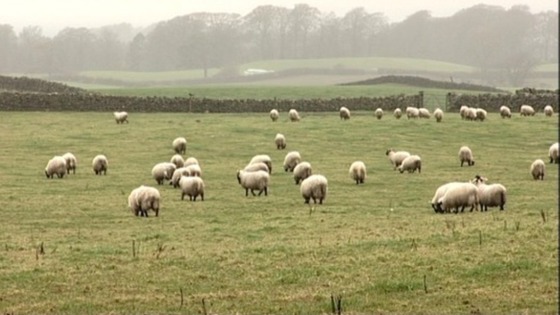 A total of 78 sheep, worth around £14,000, have been stolen from farmland near Closeburn in Dumfries and Galloway.
The first of the thefts happened between 14th and 15th of February, when 49 sheep were stolen, and a further 29 were taken between 4th and 5th of March.
All of the North England Mule sheep are in lamb and are microchipped, tagged and have brown faces and legs.
Anyone with any information should contact Dumfries and Galloway Police.
Advertisement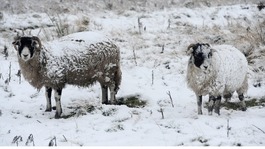 A number of sheep have been stolen from a farm near Peebles, it has prompted police to warn farmers to be vigilant.
Read the full story
Sheep rustling warning
21 Black Faced ewes have been stolen from a farm near Peebles. They are worth nearly £1000.A spokesman for Lothian and Borders Police said:
"A number of farms in the Borders region have been targeted recently and we would ask farmers to be vigilant."A vehicle must have been used and we would appeal for anyone who saw anything suspicious in the area to get in contact."
– Lothian and Borders police spokesman

The National Farmers Union Scotland say that sheep rustling costs farmers more than £250,000 a year north of the border.
Sheep theft case
A Carlisle man is due to appear in the Magistrates court in Carlisle in connection with sheep thefts in Cumbria.
46 year old Robert Martin Birnie of Longtown, Carlisle has been charged with the theft of sheep to the value £6273 from Brampton between 1 April 2012 and 18 May 2012.
A second man is also set to appear in court after being charged with burglary. Dale Fenton aged 22 of Princes Road, Clevedon, was charged with entering a property in Carlisle with intent to do unlawful damage.
Both men's charges relate to the same victim.
Back to top