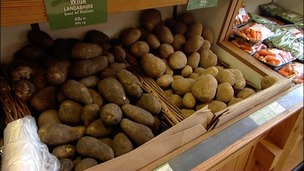 Farmers have lost thousands of pounds worth of crops and the cost is being passed on to consumers.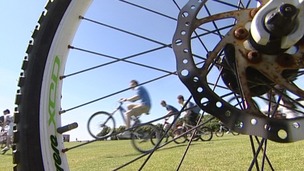 Teenagers in Silloth have successfully campaigned to have a BMX track built in the seaside town.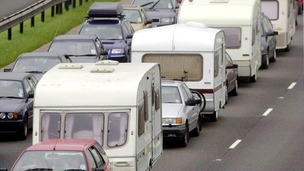 Caravan and campsite owners in Cumbria and Dumfries and Galloway say bookings are down by 50%.
Live updates
Police are appealing for information after a burglary in which gardening equipment was stolen from Silloth Golf Club on the morning of Sunday 22 September.
Those responsible are thought have used a van or pick-up truck to go to the Green Keeper workshops where they loaded the machinery into the vehicle and drove off before the green keepers returned.
Police are keen to trace the owner of a large blue van with white triangular markings that was seen in the area at around the time of the offence.
If anyone has any information about the incident or the whereabouts of the stolen property, please call Cumbria Police on 101.
Border Crack and Deekaboot
Dialect speakers from all over Cumbria got together in Silloth this weekend for the annual Rotary Club contest.
With stories and poems they entertained visitors and natives - and made it a tough call for the judges.
Andy Burn went along - watch his full report below.
Advertisement
Border Crack and Deekaboot
Dialect speakers from all across Cumbria gathered in Silloth this weekend for the annual Dialect speaking contest.
They brought stories and poems to entertain natives and visitors.
Last year's best newcomer stepped up to become this year's outright winner.
We caught up with him after he was awarded the prestigious title.
A competition celebrating Cumbrian dialects is taking place this weekend.
Every year dialect speakers from across the county get together bringing with them poems and stories which they written themselves.
They then compete trying to outdo each other in rhyme and rhythm, and all in the broadest Cumbrian tones.
Last year's winner, West Cumbrian Colin Armstrong, is defending his title at the seaside town of Silloth.
Carnival day for Silloth
Hundreds of people are expected at the Silloth Carnival today.
The event, which dates back 93 years, will feature a parade around town, led by local dignitaries and carnival organisers, and will finishes on Silloth Green.
Silloth Green Day is taking place today (26th May). The event has been organised by the Friends of the Green with strong support from Silloth Tourist Action Group. There will be entertainment, the Splash pad will be turned on and the adventure play area will be open.
The event will give local people, groups, organisations and volunteers an opportunity to showcase what *Silloth is and what the town as a whole has to offer; and it will also provide a great *fun day out for local families and visitors. Refreshments will be on sale and some of the local shops will be selling their wares.
– OWEN MARTIN, CHAIR OF THE FRIENDS GROUP
Advertisement
Cumbrian road sinking into sea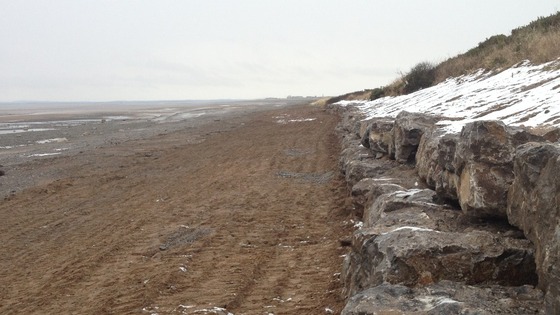 After nine months of disruption, work has now been completed to stop a major coastal road in West Cumbria falling into the sea.
More than 7,000 tonnes of rock and rubble has been brought in to shore up the stretch linking Silloth to Cumbria's energy coast.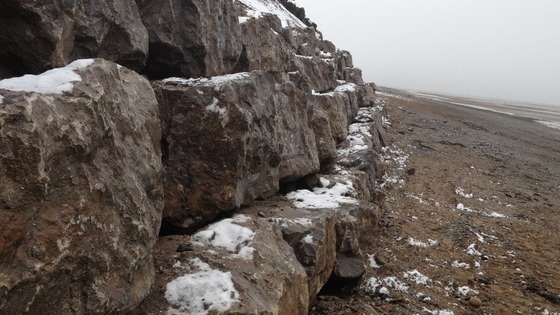 Cumbrian road sinking into sea
"The road from Silloth to Maryport is a vital link for communities along the Solway coast and as the local member who has been underlining the importance of keeping the road open, I'm pleased that engineers are now pulling out all the stops and getting the vital work started before Christmas.

"Without this work starting immediately, there was a very real risk that part of the road would simply have disappeared into the sea and I was all too aware of the consequences that would had for the local road network."
– Cllr Tony Markley, Cumbria County Council
Cumbrian road sinking into sea
Work has started to save a Cumbrian road from sinking into the sea.
The stretch of road between Maryport and Silloth has eroded by 20 metres in the past two years.
The project, costing £320,000 will see over 7,000 tonnes of material used to build a new sea defence.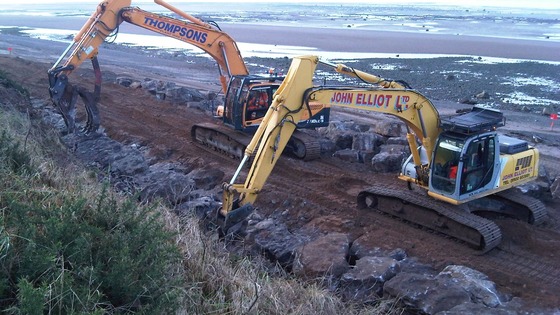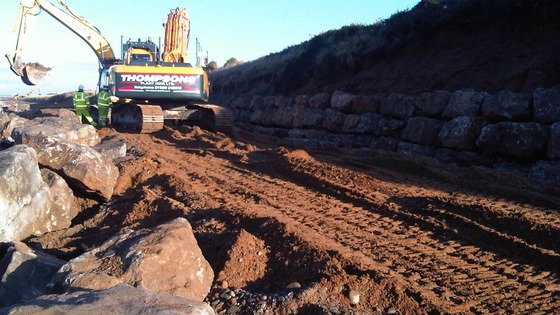 Cumbrian road sinking into sea
Work has begun to stop part of a Cumbrian road disappearing into the sea.
The 280 metre stretch of the Maryport to Silloth Road will be wrapped in a rock armour to prevent further erosion.
Due to the natural coastal erosion caused by it's proximity to the Solway Firth, around 20 metres of the road has worn away in the past two years.
Cumbria County Council habe approved the £320,000 funding for the project, which will see a new defence built from around 7,000 tonnes of stone and other material.
The road is expected to remain open to traffic while the work is underway under a single-lane traffic system.
Load more updates
Back to top