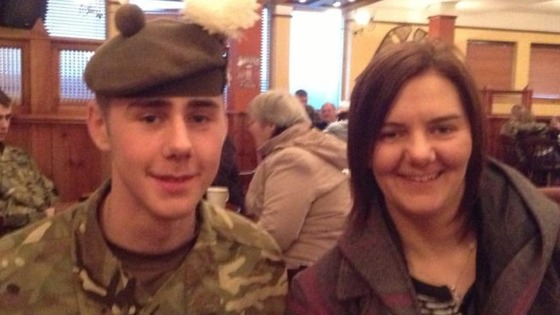 A soldier from Pebbles was among those injured in a Taliban roadside bomb blast on Tuesday (2nd May), in which three of his comrades were killed.
18-year-old Neil Stansfield is being treated for back injuries at the Queen Elizabeth Hospital in Birmingham.
His mother Debbie has told friends that the former Peebles High School pupil was injured but that he was one of the lucky ones.
His brother Callum said:
"We were all pretty worried about him since we first heard. He only went over six weeks ago and this is his first tour.
"It has been my brother's dream to be in the Army since he was a wee boy. I am just happy he is alive.
"He had a lucky escape."