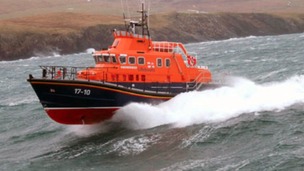 The figures for the number of RNLI callouts have been released.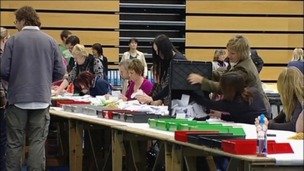 Proposals to cut the number of MPs in Scotland have been branded a complete waste of taxpayers money by one local MP.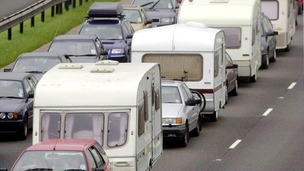 Caravan and campsite owners in Cumbria and Dumfries and Galloway say bookings are down by 50%.
Live updates
Rain affecting tourism
School holidays have just begun in England, in Scotland children are two weeks into their holidays, but caravan parks in our region are reporting up to a 50% reduction in visitor numbers.
Many are blaming the weather. However some hotels are reporting an increase in numbers. One theory is that bad weather is making people chose hotels.
Tourism officials in the Scottish Borders say they hope a new tree top visitor attraction will bring millions of pounds into the local economy. Go Ape already has two centres in Cumbria. Now, it's opened its first in Southern Scotland, just outside of Peebles.
Advertisement
Steady house prices in Scotland
Steady house prices in Scotland
New figures show house prices in parts of Scotland have returned to the level they were at five years ago. The news has been welcomed in the Borders, where Estate Agents say they do see a steady rise in house prices.
Border Weather
There is a risk of flooding after Southern Scotland and parts of the North West were hit hard by heavy rain overnight, between 10-20mm fell. These areas will see further rainfall today, with the worst of it in Cumbria and South West Scotland.
Load more updates
Back to top