Live updates
Pregnant cat rescued from snow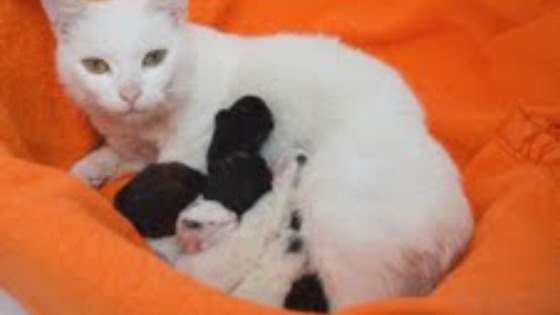 Pregnant cat rescued from snow
On Wednesday 27th March the SSPCA were called after a white cat was discovered at Mansfield Place, Newton Stewart.
The cat gave birth to six healthy kittens on Wednesday night and all seven felines are now being cared for at Dunragit Kennels in Stranraer. The mother has been named Bianca.
Animal Rescue Officer Alistair Hill said:
It's possible Bianca has escaped from home just before giving birth as she is in good overall condition.

"With the snow and freezing temperatures we've been experiencing, these kittens wouldn't have survived for long if Bianca had given birth outside so we're very glad she was found.

"She isn't wearing a collar and isn't microchipped so we're hoping someone will recognise her.

"There's every chance her owner is distraught that she has gone missing and we'd be delighted to be able to return Bianca and her six new additions home soon."
– Alistair Hill, Scottish SPCA
Advertisement
Back to top